After splitting with wife Anna Faris in August, Chris Pratt hit pause on public appearances but, with a social post late Friday night, the "Guardians of the Galaxy" star shared a moment of his co-parenting life.
Pratt, 38, broke his long Instagram silence — he's been off the social media platform since his amicable split with Faris — by posting a photo featuring his older brother, Cully Pratt, and his 5-year-old son Jack.
The snap shows the Pratt clan with flexed biceps in front of a "Thor: Ragnarok" scene. The trio just attended a viewing for the new Marvel film starring Chris Hemsworth.
Little Jack looks happy and healthy between his dad and uncle. The 5-year-old, it seems, tried to mimic his father's serious face but the photo captured a sneaky smile.
Pratt and Jack "laughed [their] asses off," according to his post, a habit the father-son duo share in most things they do together from hiking to fishing to movie-watching.
Despite the big change in their family dynamic since the split, Jack remains Faris' and Pratt's first priority and central concern.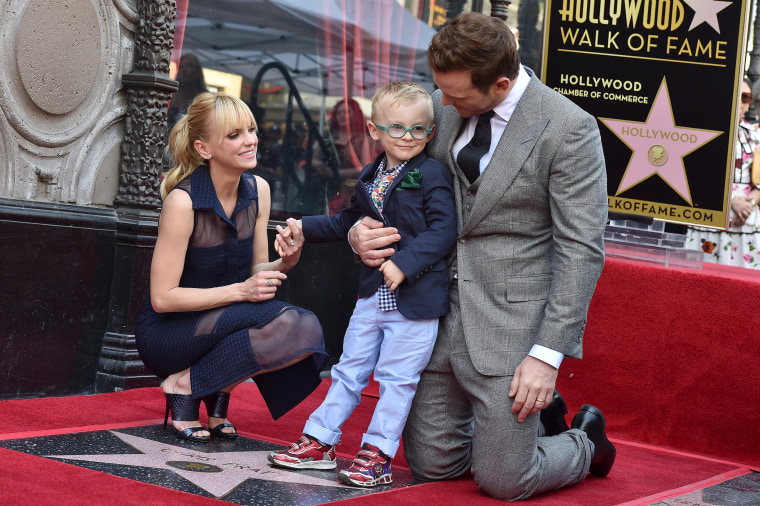 The actors wrote in a public joint statement following their separation, "Our son has two parents who love him very much and for his sake we want to keep this situation as private as possible moving forward."
Pratt's Friday night Instagram shows just how much this dad loves his little guy.