Chris Hemsworth is Thor-ly in need of a sandwich or two these days.
While fans may be used to a delightfully buff and often shirtless Hemsworth from his "Thor" days, the image he recently tweeted from his new movie, "In the Heart of the Sea," renders him almost unrecognizable.
The image shows what hardships his character, who is stranded at sea with his crewmates for 90 days after a whale destroys their ship in the film, has to endure: sunburn, weight loss, and an incredibly scraggly beard.
The Ron Howard-directed movie is based on a real-life experience that inspired Herman Melville to write "Moby Dick." In 1820 the whaling ship Essex was destroyed by one of their own quarry, setting the survivors out to sea. Eventually, some resorted to cannibalism when food ran out.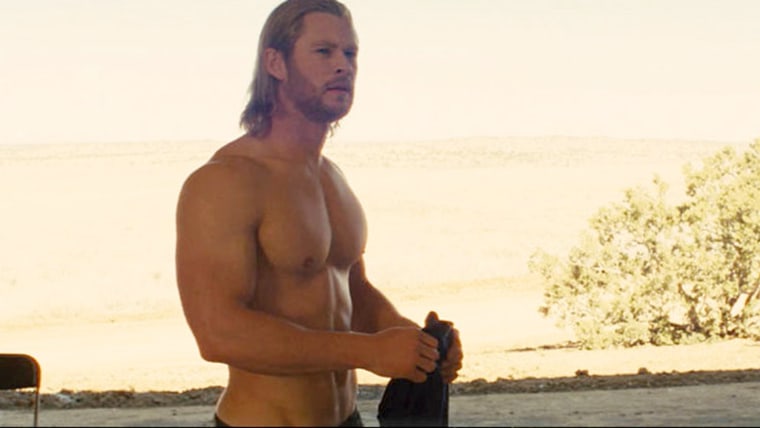 Hemsworth is far from the only actor to radically lose weight for a movie role; Jared Leto lost around 40 pounds and Matthew McConaughey took off around 30 for 2013's "Dallas Buyer's Club"; Christian Bale shed a mind-boggling 60 pounds for 2004's "The Machinist"; and Tom Hanks gained and lost around 50 pounds for 2000s "Cast Away."
"In the Heart of the Sea" opens in theaters on Dec. 11.
Follow Randee Dawn on Twitter.