Chris Hemsworth stopped by "The Tonight Show" Tuesday for one of Jimmy Fallon's favorite late-night games: Water War. Spoiler alert: the "Thor" star got all wet.

The rules of the game follow the classic card face-off War, but this version features a couple of soggy differences: Lose a round and get splashed with water; lose the game and out comes the water cannon.
For most of the battle, Hemsworth and Fallon proved to be equally matched rivals, but before it was over, the host had the upper hand — well, as far as the competition was concerned.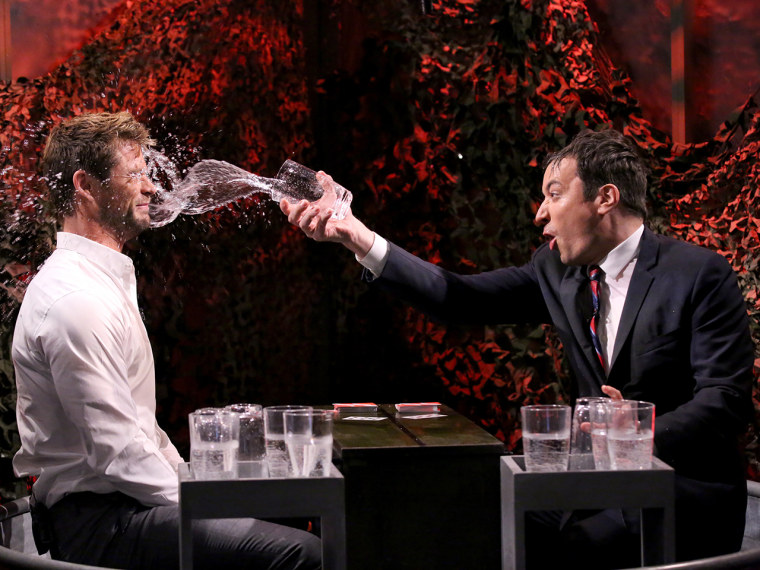 Be sure to watch the clip to the very end to see Hemsworth take his drippy defeat in stride and to see why viewers were undeniably the real winners.
Follow Ree Hines on Google+.