Thanks to newly surfaced audio, Chris Farley is continuing to make us laugh (and miss him dearly) from beyond the grave.
Farley was originally cast to play the lovable ogre in Dreamworks' "Shrek," but didn't finish recording the part before his untimely death in 1997 at the age of 33.
But now, thanks to a clip uploaded to YouTube, fans can finally hear what the film might have sounded like had Farley completed the role.
The video shows pencil sketches of storyboard art from the film and contains audio with the original dialogue from a scene featuring a conversation between Farley's Shrek and Donkey, played by Eddie Murphy.
While the audio conjures up thoughts of what could have been, "Shrek" would still go on to become a smash hit when it was released in 2001, with fellow "Saturday Night Live" alum Mike Meyers stepping in to take over the title role.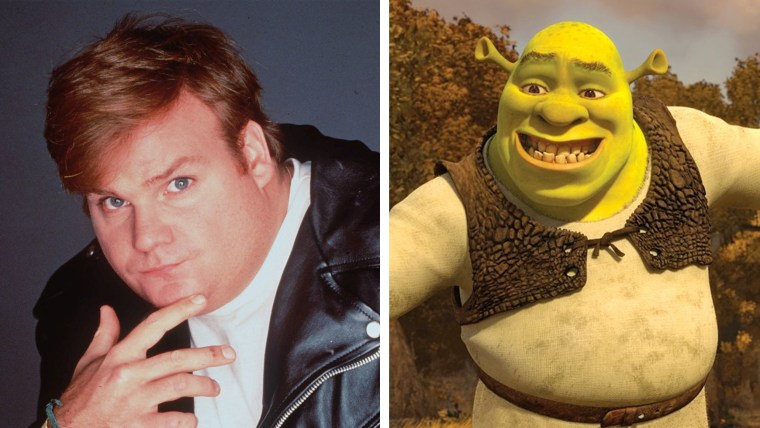 To add to Farley's recent posthumous headlines,"I Am Chris Farley," hit theaters last week, which chronicles the rise of Farley's career as well as his struggles with addiction which ultimately led to his fatal overdose.