Chris Cornell's family will love him forever.
The late Soundgarden singer's wife, Vicky, and his daughters Lillian, 17, and Toni, 12, have honored him with candid open letters shared on his personal Facebook page.
"Daddy, Let me start by saying how much I love you and how much you mean to me. You are my idol, someone I've always looked up to...You pushed me forward every day, and you still do," Toni wrote amid a collage of photos of her and her father.
"Whenever I cry or feel like there's no way I can go on, I hear your voice, 'Don't sit worrying peanut. Worry is a waste of time, I'm ok,'" she wrote. "I always took what you said to heart. Probably because everything you said was so smart."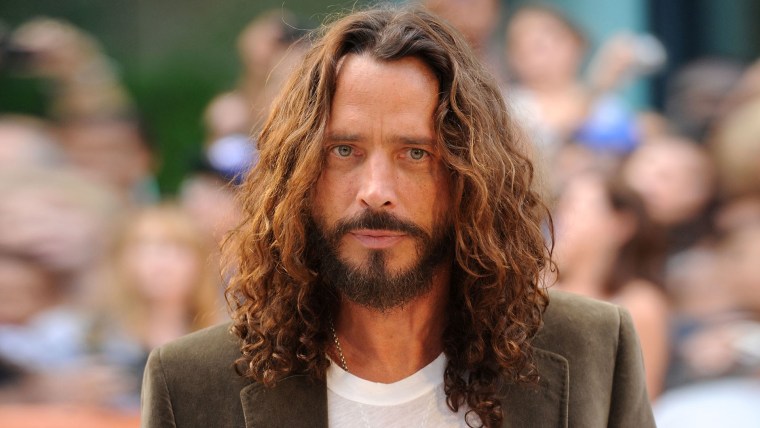 Toni revealed that Cornell, who died of suicide by hanging last month at age 52, spent every moment he wasn't on the road with Soundgarden at home his family, writing "No matter how tired you were, how many time zones you traveled, you were there for us."
She recalled her father introducing her to the Prince movie "Purple Rain," and the special meaning the song "The Beautiful Ones" had for them.
"I know you are still here, and the warmth I feel beneath the cold, is you. YOU ARE THE BEST FATHER IN THE WHOLE WIDE WORLD," Toni wrote.
Cornell's oldest daughter Lillian, whose mom is the later rocker's ex-wife Susan Silver, remembered her dad just as tenderly, writing, "You always had such firm confidence and pride in what I did, and your warmth and love inspired me to do my best... I want to live my life to help others as you did. I want to continue to make you proud."
Cornell's widow, Vicky, shared another collage that also included pictures of their son, Christopher, 11.
"To my sweet love," her brief note began, "you are missed so very much. Perhaps if you had not been the most amazing daddy always giving all your attention and love it would not be so excruciatingly hard."
Cornell, whose final music project — a video for the refugee-themed single "The Promise — was released Tuesday, left behind a "void," she wrote.
"We don't know how to be without you," wrote Vicky. "I'm trying though for you and for our beautiful children."