Chris Cornell's widow, Vicky Karayiannis, has released a heartbreaking statement after a toxicology report confirmed multiple prescription drugs were in the late rocker's system when he died last month at age 52.
"Many of us who know Chris well noticed that he wasn't himself during his final hours and that something was very off," Karayiannis said in a statement released on Friday, according to People. "We have learned from this report that several substances were found in his system."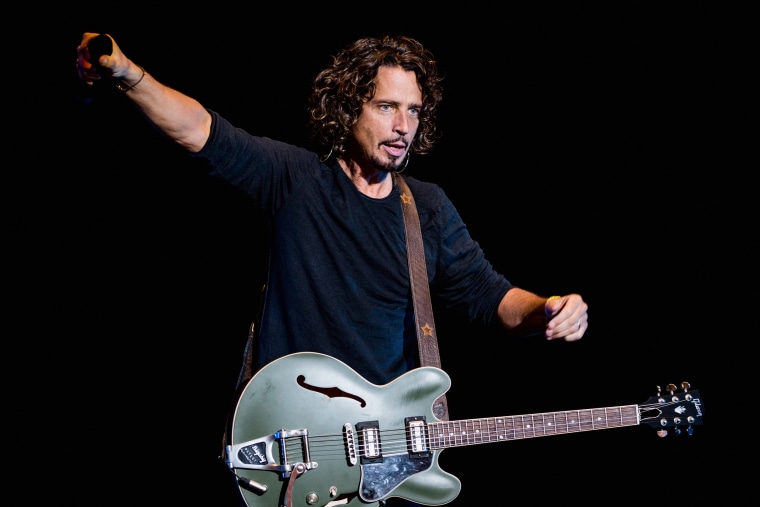 "After so many years of sobriety, this moment of terrible judgement seems to have completely impaired and altered his state of mind," Karayiannis continued. "Something clearly went terribly wrong and my children and I are heartbroken and are devastated that this moment can never be taken back."
She also thanked fans for their support.
"We very much appreciate all of the love we have received during this extremely difficult time and are dedicated to helping others in preventing this type of tragedy," Karayiannis said.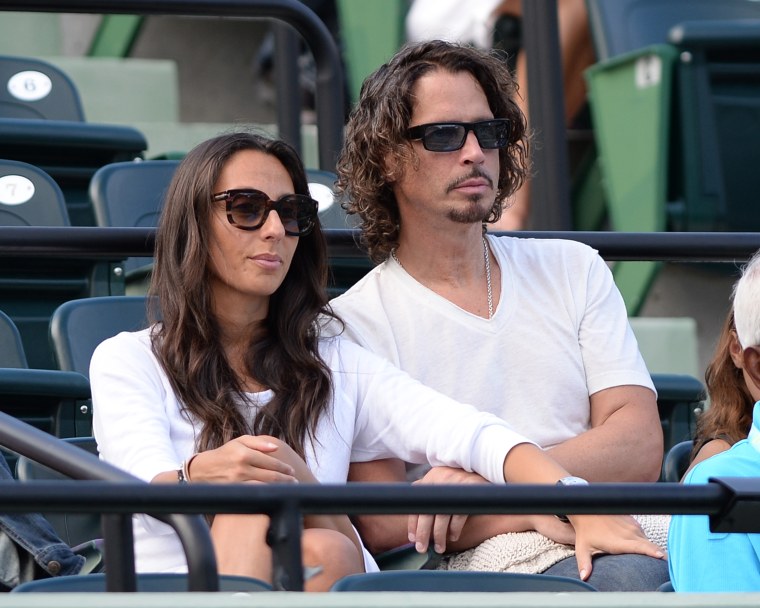 Cornell, considered one of the greatest performers of the 1990s grunge music era, was found dead at the MGM Grand Detroit after a Soundgarden performance at the Fox Theatre on May 18. The Wayne County medical examiner declared his death a suicide by hanging, which his family has disputed.
Karayiannis said in an earlier statement that Cornell sounded strange when the two talked after his last performance.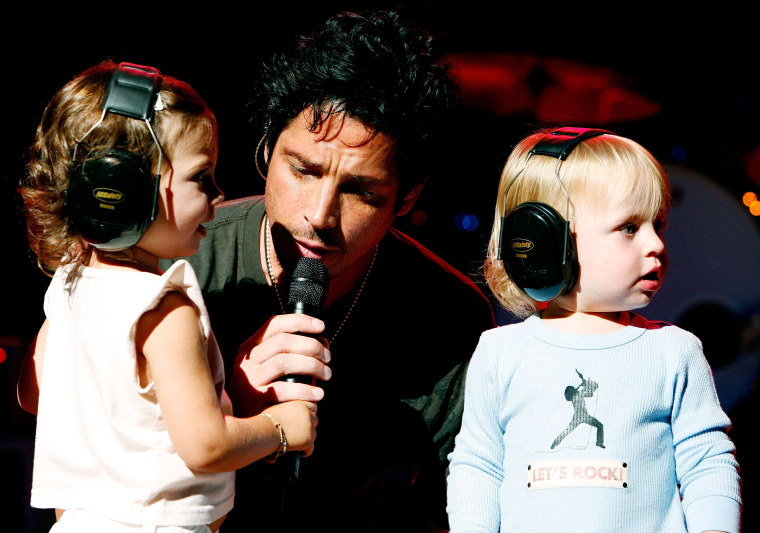 "When we spoke after the show, I noticed he was slurring his words; he was different," Karayiannis said. "When he told me he may have taken an extra Ativan or two, I contacted security and asked that they check on him."
The couple married in 2004, and had two children, daughter Toni, 12, and son Christopher, 11.
In her initial statement, Karayiannis said her husband's death was "a loss that escapes words and has created an emptiness in my heart that will never be filled."
"As everyone who knew him commented, Chris was a devoted father and husband," said Karayiannis. "He was my best friend."
RELATED