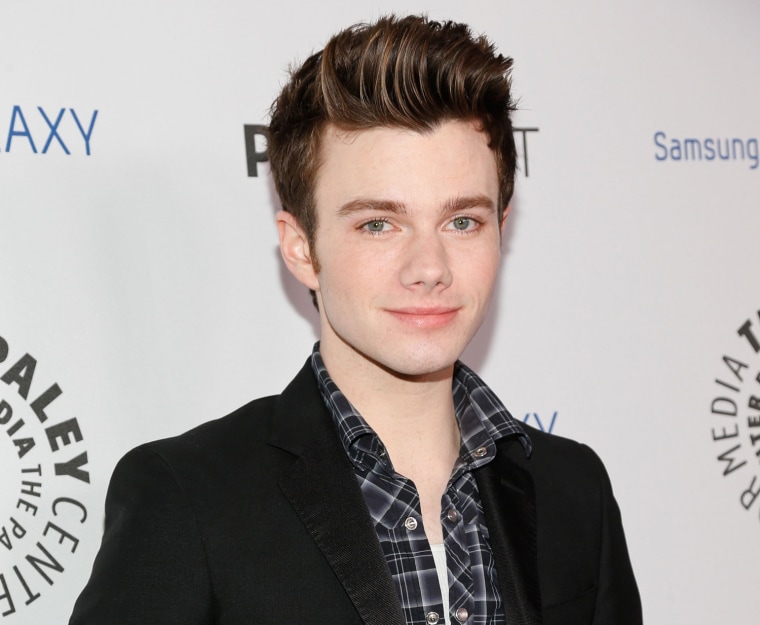 Don't be so glum, "Glee" fans. Star Chris Colfer is not leaving the Fox series, contrary to what was said in a worrisome tweet from his verified account on Thursday.
The tweet said that Colfer had been let go from the show due to personal issues and that an explanation would follow.
The explanation that panicky media outlets and fans got came from the actor's representatives and studio 20th Century Fox Television.
According to The Hollywood Reporter, Colfer's manager said the actor's Twitter account had been hacked and that Colfer will indeed be back for the sixth and final season of "Glee," for which he has signed a contract. THR also reported that a publicist said Colfer was on a mid-Atlantic flight without WiFi access and could not immediately update his Twitter account.
Sign up for top Entertainment news direct to your inbox
The tweet was eventually deleted just after 2 p.m. ET — and after several thousand re-tweets. Many fans simply said "Noooooooooooo!" or hoped that Colfer was joking.
The studio said in a statement to THR that it was aware of the hack. "Rumors of (Colfer's) dismissal from 'Glee' could not be further from the truth. We love Chris and look forward to working with him again this season."
The award-winning Colfer, 24, plays Kurt on the musical comedy series. He has been part of the cast since 2009 and has won a Golden Globe Award and two Teen Choice Awards, and has been nominated for an Emmy and Screen Actors Guild Award.
Follow Kurt Schlosser on Google+