"The Voice" has a new champion! Singer Chris Blue beat out the competition on Tuesday night to be named the Season 12 victor of the singing competition.
But the soul and R&B singer wasn't the only who to claim a win in the showdown — his success also means major bragging rights for his coach.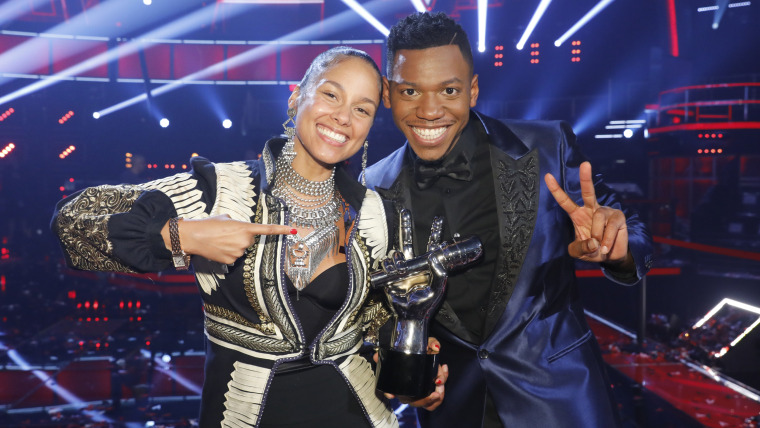 Adam Levine and Blake Shelton have had more wins than any other coaches in the history of the show with three each, and both of them had contestants in the finals. But Blue's win marks the first for Alicia Keys.
When host Carson Daly announced the good news at the finale, Blue was so overwhelmed with emotion, he could hardly stay on his feet. Coach Keys, however, jumped up out of her seat with a scream.
Blue was the final contestant to land a spot in the talent showdown at the end of the blind auditions this season, so it only seems fitting that he's the last one standing.
"When you put Alicia Keys and Chris Blue in the same room, there's just something there," he told TODAY after the show.
As for Keys, she's said she's just "excited that America saw what I saw."
While the Knoxville singer prepares for big things in his career, Keys is preparing to take the next season off from "The Voice."
Both she and Gwen Stefani will sit out Season 13, while Miley Cyrus and Jennifer Hudson fill their red chairs.
RELATED