DuShon Monique Brown, known to many as the actress who portrayed Connie in the NBC drama "Chicago Fire," passed away Friday. She was 49.
Brown's representative, Robert Schroeder, confirmed her untimely death in a statement to TODAY.
"We are devastated by the loss of a very talented and kindhearted soul," Schroeder said. "DuShon was a film, television, commercial and voice-over actress who also graced the stages of many Chicago theaters. She brought laughter and joy to many and will be greatly missed."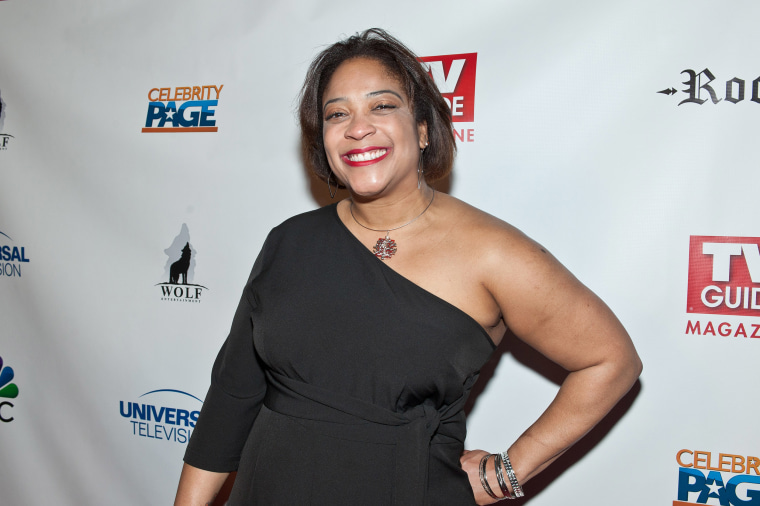 According to Schroeder, the performer died suddenly Friday morning of "natural causes," though Chicago's County Cook medical examiner has yet to make an official ruling. Brown passed away shortly after 12 p.m. at St. James Olympia Field Hospital in Illonois.
She leaves behind one daughter, Zoe.
Brown acted in "Chicago Fire" since its first season in 2012, and also appeared in other television series including "Empire," "Shameless" and "Prison Break."
Fans of the show, which airs Thursdays at 10 p.m., watched Brown on the small screen just hours before her death.
Her character on the NBC hit drama served as both a mother and teacher figure to the younger members of the Firehouse 51 team.
"Chicago" franchise producer Dick Wolf also issued a statement following Brown's death.
"The Chicago Fire family is devastated to lose one of its own," he said. "Our thoughts and prayers are with DuShon's family and we will all miss her."