/ Source: The Associated Press
Kenny Chesney, country music's reigning entertainer of the year, tips his Stetson to the guiding lights of his career in the title of his latest album, "The Road and the Radio." Musically, however, he's stretching beyond the island rhythms and party anthems of his past by showing a restless ambition that suggests he's not done growing yet as an artist.
Always a savvy singles artist, Chesney of late has approached each album as a conceptual project. This one wistfully examines the complex emotions that come with living out one's dreams. The album-opening title cut and the closing "Like Me" both describe the life of a traveling entertainer as both salvation and curse; both songs suggest that reaching one's goals doesn't necessarily erase life's problems.
Those looking for signs of reflection on the end of his brief marriage to actress Renée Zellweger will find them in "Beer in Mexico," which finds a guy downing cold ones while reflecting on whether he'll ever find true love. They'll also find it in the line "happiness is a destination that's hard to find, it'll take some time" from the title cut.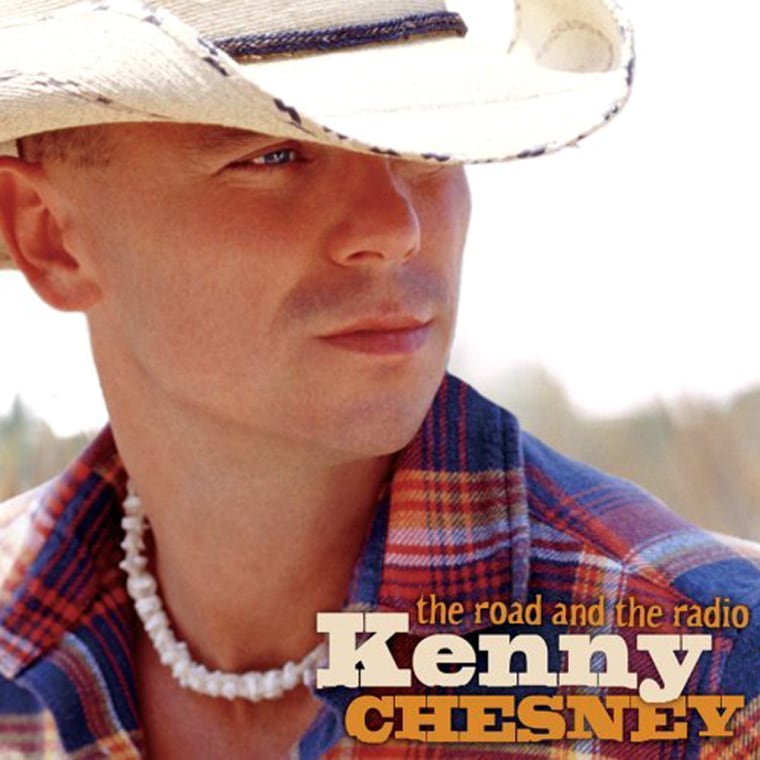 Chesney still cranks the guitars on upbeat sing-a-longs like "Living in Fast Forward" and "Summertime," and he still falls back on sentimental fare like the hit single "Who You'd Be Today" and the rural living tribute "In a Small Town."
But Chesney excels at stretching Nashville's formulas just enough to move country music forward without pushing the envelope beyond what radio will accept. From the modern electronics in the album's intro to the way the guitars are more in-your-face than usual, Chesney proves he's willing to test his limits. Country music will be better for it.
"New Whirl Odor," Public EnemyPublic Enemy exploded onto the scene in the late 1980s and, for the band and the world that inspires their lyrics, much remains the same. Another Bush is in the White House; the nation is at war; and P.E. once again is on the outside of what is considered mainstream rap.
One thing remains central — the group's vocal and artistic leader, Chuck D. "New Whirl Odor," P.E.'s first full studio album in six years, carries much of the punch that makes Chuck D. one of the strongest rappers out there. His style is full frontal, holding nothing back. He wields his rich tenor voice like an Uzi. Chuck D. is back, and he's mad as hell.
The first cuts of the album closely stick to P.E.'s signature sound — Chuck's smart delivery, Flavor Flav's sharp backup, guitar hooks and booming rock-oriented beats. When the band ventures into new sounds in the second half of the disc, the timing slows, guest voices take over and much of the power is lost, unfortunately.
The collection's strongest moments are those built on P.E.'s core identity. It may not be fresh, but it's heavy in a way that makes the listener relieved to get a break from the less-substantive ideology that marks much of what is happening in hip-hop today.
When you listen to Chuck D., it still feels as though it matters.
"Aerial," Kate BushKate Bush hasn't released an album since 1993's "The Red Shoes," and at 47, she's now more soccer mom than chanteuse. But she's still masterful at making spooky, sexy music tinged with strangeness. And this double-CD set should satisfy long-neglected fans. Both discs, "A Sea of Honey" and "A Sky of Honey," are filled with Bush's lush piano-playing, strings, moody electronica, nature sounds and her poetic, if not slightly wacky words.
The first single, "King of the Mountain," sounds like the onset of winter itself with synthesized wind blowing and icy computerized blips. The lyrics are about Elvis, the king himself, frolicking "in the snow with Rosebud," a presumed allusion to the sled in "Citizen Kane."
In "Pi," she sings the mathematical equation. And it sounds good. Really — if you're the kind of fan who loves her operatic voice and wouldn't mind hearing her sing a grocery list or the alphabet.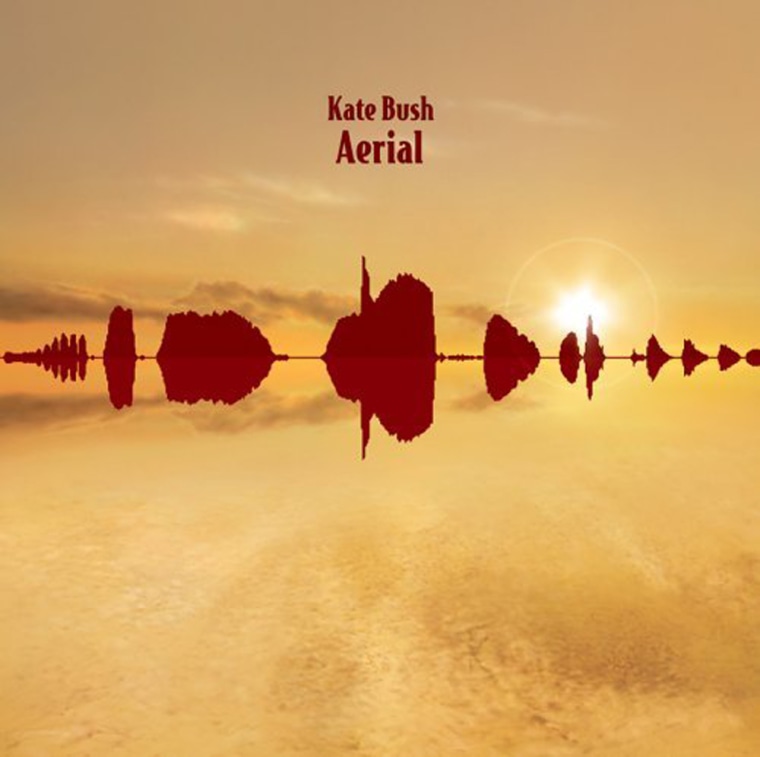 On the second disc, "Prologue" sounds like soaring movie music with lyrics about "the light in Italy."
If "King of the Mountain" is winter, "Sunset" is summer. Stripped down, the song is about the words. "This is a song of color," Bush sings. "Where sands sing in crimson, red and rust/Then climb into bed and turn to dust."
It hits a crescendo with Spanish-style guitar and a peppy chorus, "Oh, sing of summer and a sunset."
Both CDs are classic Kate — meant to be played in the dark when you're up too late. Amazingly, her voice hasn't changed dramatically over the years. If anything, the squeakiness of "Wuthering Heights" and "Running Up that Hill," has simply mellowed, leaving behind a more mature, seasoned voice, but no less haunting.
"The Body Acoustic," Cyndi Lauper
On her new disc "The Body Acoustic," 52-year-old Cyndi Lauper recasts a slew of her old hits — from "She Bop" to "True Colors" and "Time after Time" — in acoustic form.
It's an experiment that could soar or crash. Alanis Morissette released an acoustic version of her breakthrough, best-selling 1995 album "Jagged Little Pill" to lukewarm reviews just a few months ago.
But Lauper — both slinky and spunky in a bodiced red dress and platinum hair on the album's cover — has penned or performed some of the most durable tunes to come out of the '80s. And her voice, at once raspy, perky and thrillingly powerful, can still pull emotion out of the deep crevices of those 20-year-old words.
"The Body Acoustic," while not earth-shattering, shakes up an old formula with new tricks, from Lauper's own dulcimer playing to talented guests.
First of all, Lauper co-produced the album with Rick Chertoff, the whizz behind her 1984 Grammy-winning debut "She's So Unusual," and William Wittman, who produced 2003's "At Last."
Quietly unassuming, "She Bop" — which was originally a bouncy, naughty hit from Lauper's debut, "She's So Unusual" — could fuel a spaghetti western with its dusty dulcimer chords and whistling interlude.
Noteworthy songs include "Money Changes Everything" with Lauper and Taking Back Sunday's Adam Lazzara harmonizing along to a hand-clapped beat. Sarah McLachlan's breathy duet with Lauper on 1984's "Time After Time" provides good contrast to Ani DiFranco and Vivian Green's inspired yelps on "Sister of Avalon."
"True Colors," from 1986, is frankly beautiful: simplified to acoustic strings and Lauper almost sobbing its theme of love and acceptance.
Of course, Lauper wouldn't be who she is without the lasting legacy of 1984's "Girls Just Wanna Have Fun." The only purely un-acoustic song on the album, it's a cute but fluffy take on the original with Japanese pop duo Puffy Ami Yumi giggling to a ska-influenced groove.
Yeah, girls just wanna have fun, but then so do grown women.