She's a pop icon who's entertained fans for over 50 years, and we have good news for those fans: At 70, Cher is not slowing down yet.
In fact, she plans to hit the road and take the stage again next year for a show filled with the glitzy costumes and powerful performances she's known for.
"I didn't want to be finished," Cher told Maria Shriver during a Wednesday morning interview on TODAY. "I didn't want to be through with singing, and I knew that this would probably be the last time. My voice is still really good. I'm still active and running around. I can still fit into my costumes."
"I thought that this is probably ... it's now or never," she added.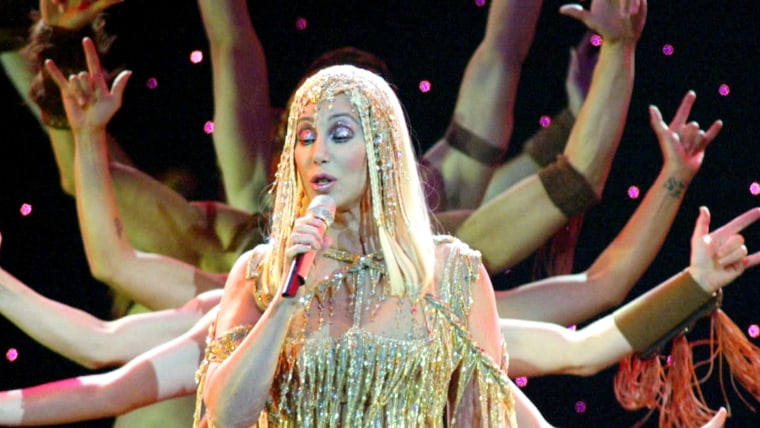 RELATED: 7 celebrities who are completely redefining 70
While she isn't letting the years hold her back, she also admits that she's having a bit of trouble accepting her age.
"I look in the mirror, and I see this old lady looking back at me — I have no idea how she got there. If I put 70 candles on my cake, I would blow my brains out, you know?" she said.
But to the rest of us, the superstar seems ageless — no matter the decade, she's still Cher.
"I've never really been in love with Cher," she confessed. "She's all right, but it's like I'm not a huge fan."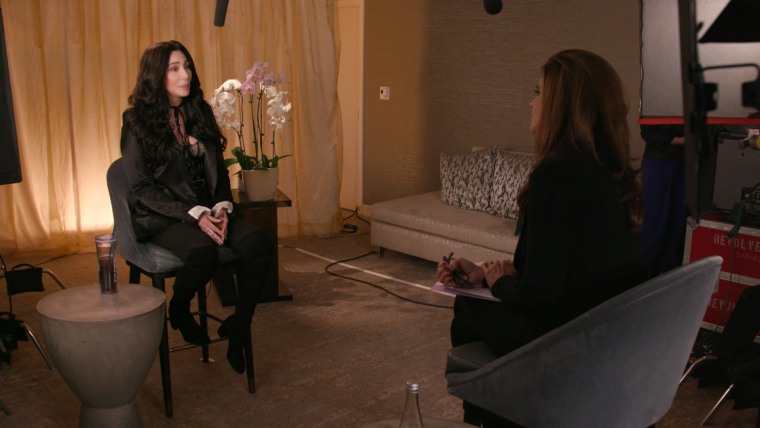 She is, however, a fan of returning to the stage — and to the Las Vegas Strip — for "Classic Cher."
RELATED: Happy 70th birthday, Cher! See her most iconic fashion moments
But even getting the opportunity to return to a big gig after a certain age is out of reach for many women in entertainment, and the Oscar winner has some advice for her peers.
"I say you have to be like a bumper car and you hit the wall, and you back up, and you go a different way — and then you go at the wall again," Cher insisted. "The only thing I know is not to give up. I don't know anything else."
Tickets for the first dates of the "Classic Cher" tour go on sale this weekend.
Follow Ree Hines on Twitter.