Cher mused in 1989 about what she'd do "If I Could Turn Back Time." Well, we think she has.
The legendary singer and actress, who turned 71 on May 20, wowed everyone at the Billboard Music Awards Sunday night with two incredible performances and an Icon Award acceptance that left the audience thoroughly entertained and completely stunned.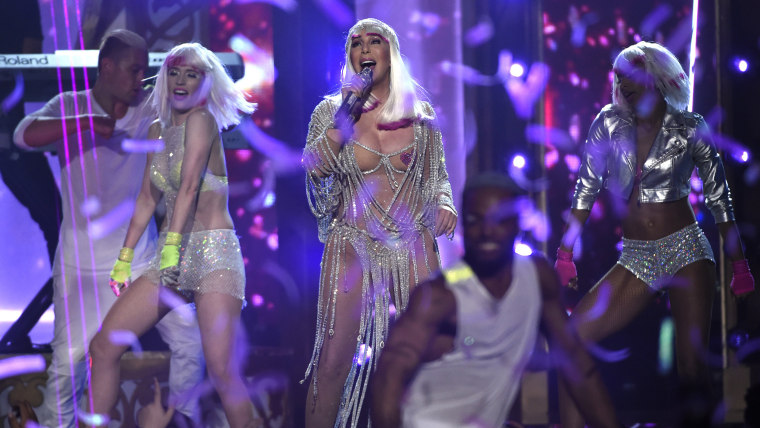 It wasn't quite enough that Cher had two performances before her acceptance, and two amazing outfits. First came a sheer and blinged-out bikini and platinum wig for her 1998 hit "Believe."
But then, needing to top herself, Cher appeared in a classic throwback outfit to the exact one she wore in "Turn Back Time's" video: a flowing curly black wig, thigh-high boots, leather jacket and a black sheer/bikini!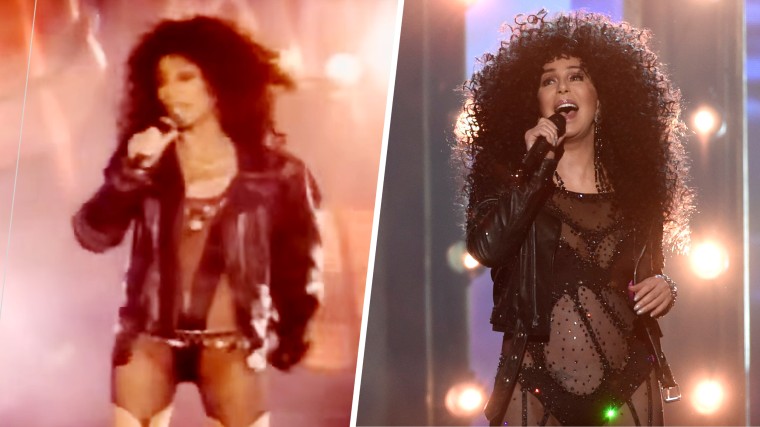 Please remember: that video came out 28 years ago! And she still looks almost exactly the same!
Naturally, the crowd in the audience and at home went bananas, including "Billy on the Street" star Billy Eichner:
And fellow performer (and last year's Icon Award recipient) Celine Dion was spotted singing along backstage!
No question; we'd have paid good money to see those two duet.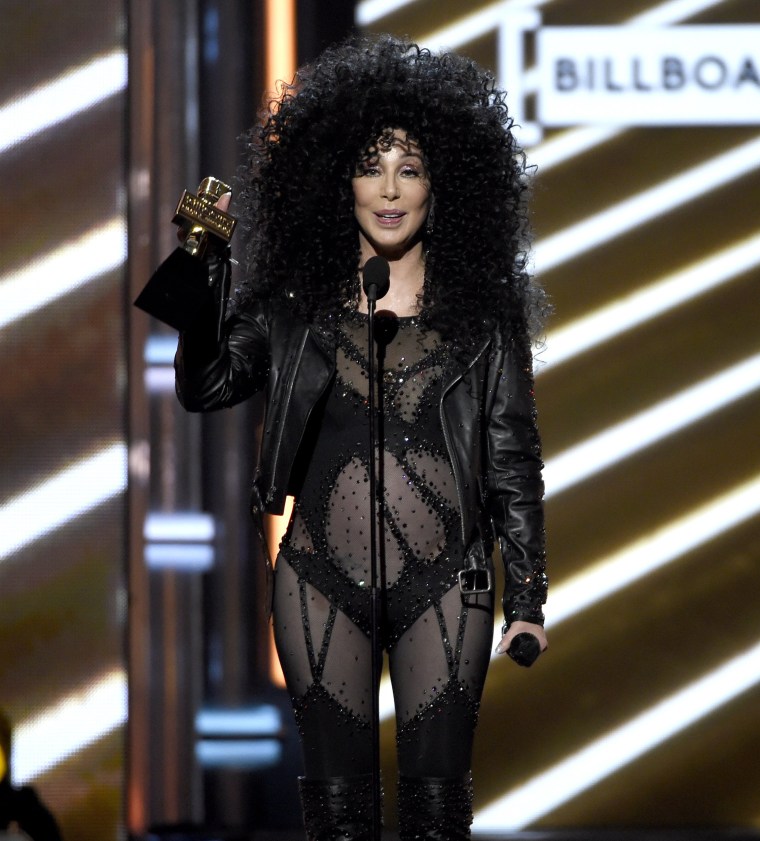 But Cher was not done impressing the socks off us: her acceptance speech for the Icon Award was funny and full of charm. "I've been doing it for 53 years," she told the crowd, according to Rolling Stone. "This is not an applause thing. I'm 71 yesterday. ... And I can do a five-minute plank, just saying."
At this point, we totally "Believe" that Cher can do anything!
RELATED
Follow Randee Dawn on Twitter.