When "Cheers" debuted in 1982, few realized they were witnessing the birth of one of the quintessential ensemble sitcoms. It took place in a bar, for crying out loud, and the main characters weren't even related -- they were barflies or drunks or sad cases or all three.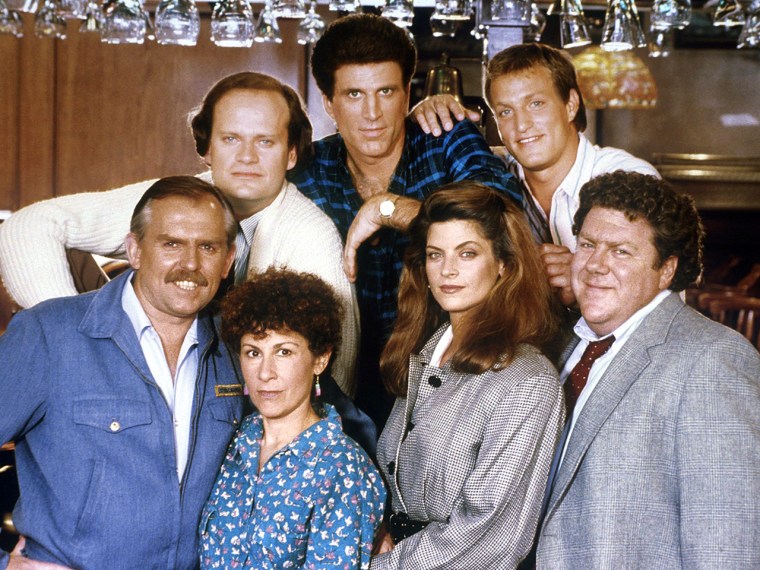 And yet over the course of the next 11 years, "Cheers" would come to redefine what a sitcom could be. Characters didn't have to be family -- they made their own family. A will-they/won't-they relationship between a horndog bar owner and a snooty blonde intellectual could be teased out successfully for five seasons. And the supporting players: bar regular Norm, mailman Cliff, barmaid Carla, dim bulb Woody, snooty Frasier -- could be just as indelible as the leads.
Whatever the expectations were of "Cheers" when the bar opened, by the time it shuttered on May 20, 1993, clearly "Cheers" was about more than just a bunch of barflies. So where are our favorites today, 20 years later?
Ted Danson (Sam Malone)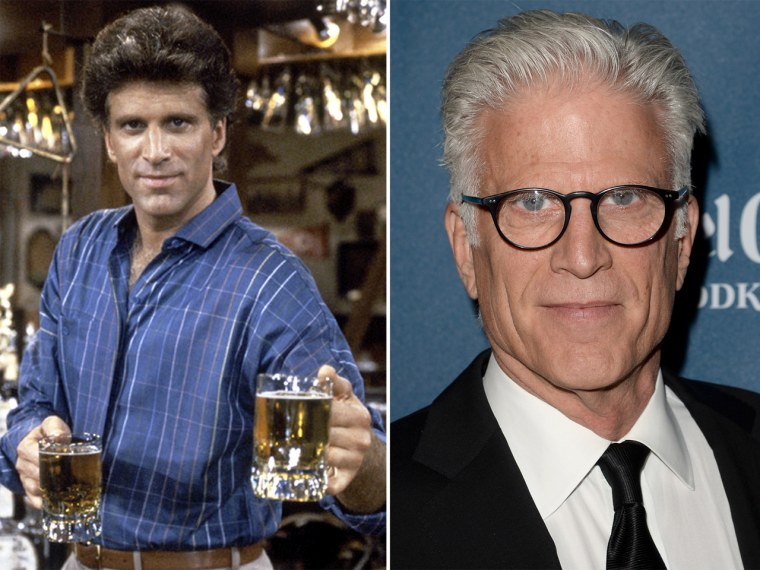 Star Danson has aged well, shifting back and forth between comedic and dramatic roles -- he was equally delightful as a ruthless CEO on "Damages" and hilarious as a pot-smoking magazine editor on "Bored to Death," and currently stars on "CSI" as a night shift supervisor of the forensics team. He's got two Emmys and a book, "Oceana: Our Endangered Oceans And What We Can Do To Save Them." For him, Sam Malone was just the beginning.

Shelley Long (Diane Chambers)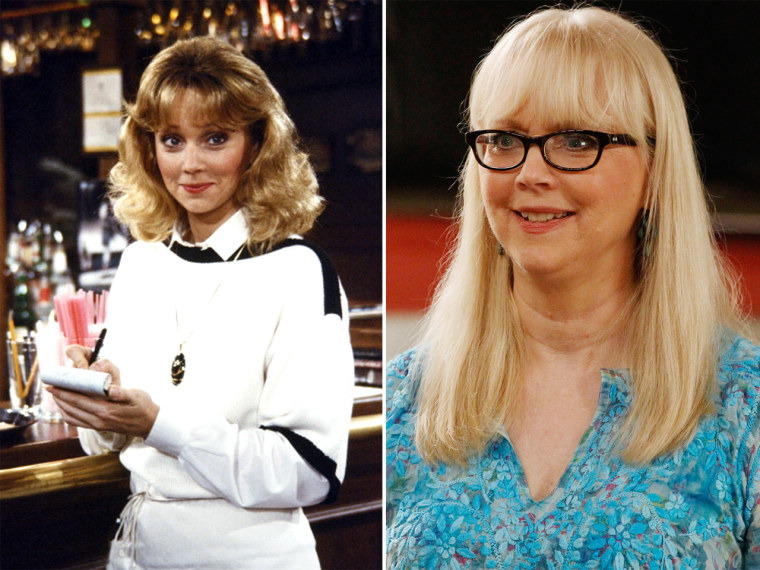 Though she sailed through the 1980s with a series of feature film roles -- anyone for "Troop Beverly Hills"? "The Money Pit"? "Outrageous Fortune"? -- Long's post-"Cheers" career has been less storied. She showed up in "The Brady Bunch Movie" and its sequels as Carol Brady, and made several made-for-TV movies and had guest roles on TV shows. She currently recurs on "Modern Family" (as seen in the photo above right) and has two feature films slated for later this year: "The Wedding Chapel" and "A Matter of Time."
Kelsey Grammer (Frasier Crane)
Woody Harrelson may have landed the most successful film career of the "Cheers" grads, but Grammer dominates on television: His "Frasier" spin-off ran another 11 years, meaning he played the character that began on "Cheers" for 20 years total. But he's also proved hilariously terrifying voicing "Simpsons" character Sideshow Bob, a role that helped bring his Emmy Award total to 5. He's generated headlines about his substance abuse, a sex tape and multiple marriages, yet has come out still successful -- though his two-season-old cable series "Boss" was recently canceled.
George Wendt (Norm Peterson)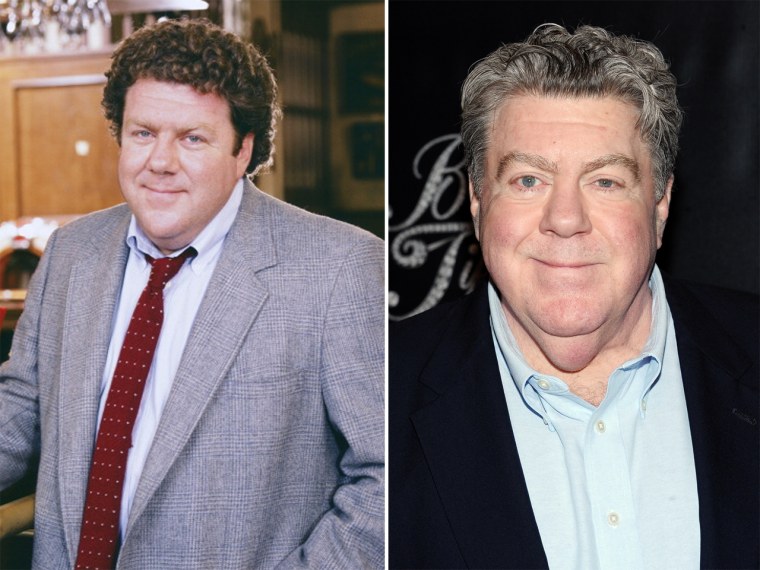 Wendt has become "that guy," the actor who turns up every so often in a number of small, unexpected places -- earning shoutouts of the famous "Cheers" line, "Norm!" He popped up in Michael Jackson's "Black or White" video as an irritated father, appeared as himself on "Seinfeld" and "Family Guy," appeared on Broadway as Edna Turnblad in "Hairspray," played versions of Santa Claus several times (including on "A Colbert Christmas: The Greatest Gift of All!") and recently showed up on "Hot in Cleveland" as a character named Yoder -- his first two scenes, held in an Amish bar, featured everyone yelling "Yoder!" the moment he walked in. Norm lives!
John Ratzenberger (Cliff Clavin)
It's long-established show lore that Ratzenberger read for the role of Norm, was turned down, and jumped on another idea: What about a bar know-it-all? And so Cliff was born. While Ratzenberger has kept up his guest roles on TV series and in films over the years, he's gotten the most prolific work of his career thanks to his ability to speak up -- his voice has appeared in every Pixar feature film. He currently recurs on FX's "Legit" and Lifetime's "Drop Dead Diva." His website, packed with -- what else -- lots of factoids, reminds readers that he also had small roles in "The Empire Strikes Back" and two "Superman" films, and says that "makes him the 6th most successful actor of all time, as measured by a total box office of over $3,000,000,000." Know-it-all!
Woody Harrelson (Woody Boyd)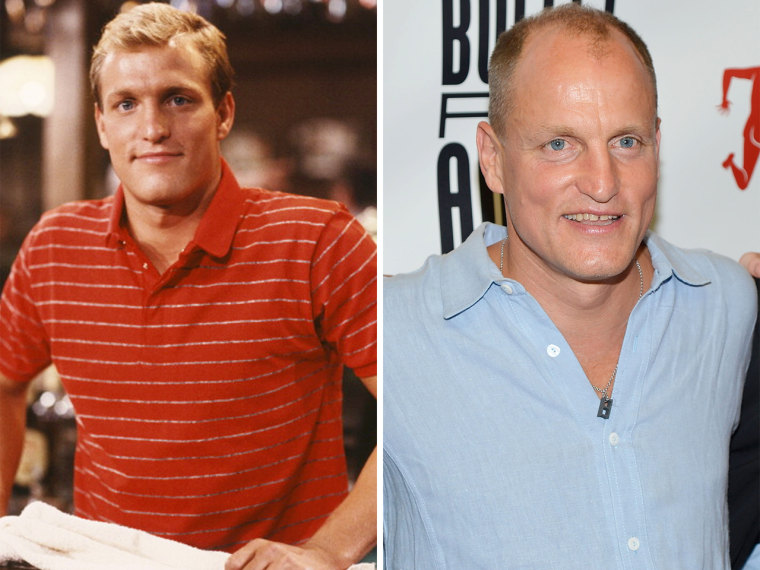 Who? Kidding: Harrelson is arguably the most well-known "Cheers" grad, having built a solid film career since what was essentially his first credited job on the series. He's been funny in films like "Zombieland" and scary in others like "Natural Born Killers," and is currently bringing his unusual presence to the "Hunger Games" films as drunken but canny Games winner Haymitch Abernathy.
Kirstie Alley (Rebecca Howe)
The outspoken Alley spent her post-"Cheers" years slowly becoming more of a celebrity/personality than a regular actor. She did have her own series, "Veronica's Closet," for three years but has more recently become known for her struggles with weight (outlined in her "Fat Actress" pseudo-reality series). She appeared on "Dancing With the Stars" in 2011, and will have a new sitcom on TV Land later this year, "Kirstie's New Show," in which she'll star as a Broadway actress tracked down by the son she gave up for adoption. Bonus: She'll reunite on the series with fellow "Cheers" vet Rhea Perlman (who played Carla).
Who was your favorite character on Cheers? Discuss it at the "Talk About It" button below!