TODAY's Sheinelle Jones asked Chase Stokes the question we've all been dying to know: is he dating Kelsea Ballerini?
Stokes smiled and said "Mhm" when Sheinelle asked the question, exclusively confirming on TODAY on March 3 that the pair are a couple after months of posting photos together on social media.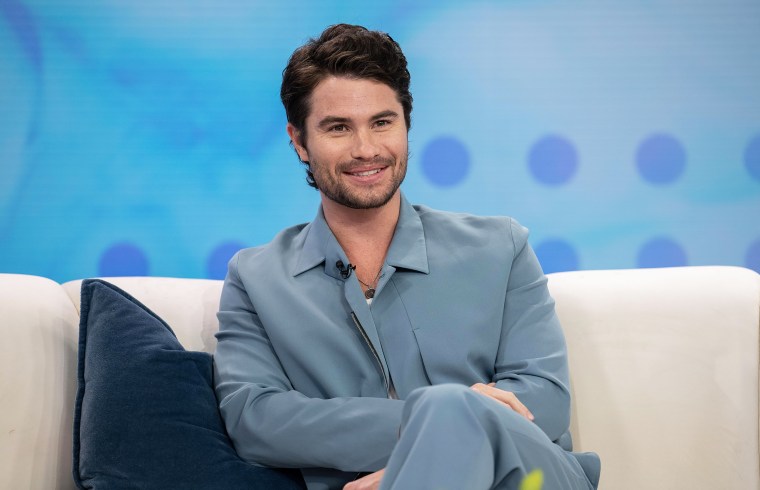 Ballerini, a country music singer, is set to be the musical guest on the March 4 episode of NBC's "Saturday Night Live," which films across the street from the TODAY studio.
"Right across the street, on 'SNL,' we have a pretty good show planned for tomorrow night," Sheinelle said. "Kelsea Ballerini, she'll be taking the stage. Going out on a limb here — are you a fan?"
Stokes replied: "Absolutely I'm a fan. Yeah, who isn't a fan?"
Sheinelle then said, "For those of you who don't know, they're... dating?"
Stokes nodded in the affirmative, and Sheinelle gushed, saying they are a beautiful couple.
Stokes and Ballerini have been sharing sweet pictures of each other on social media since January, leading fans to believe they're together.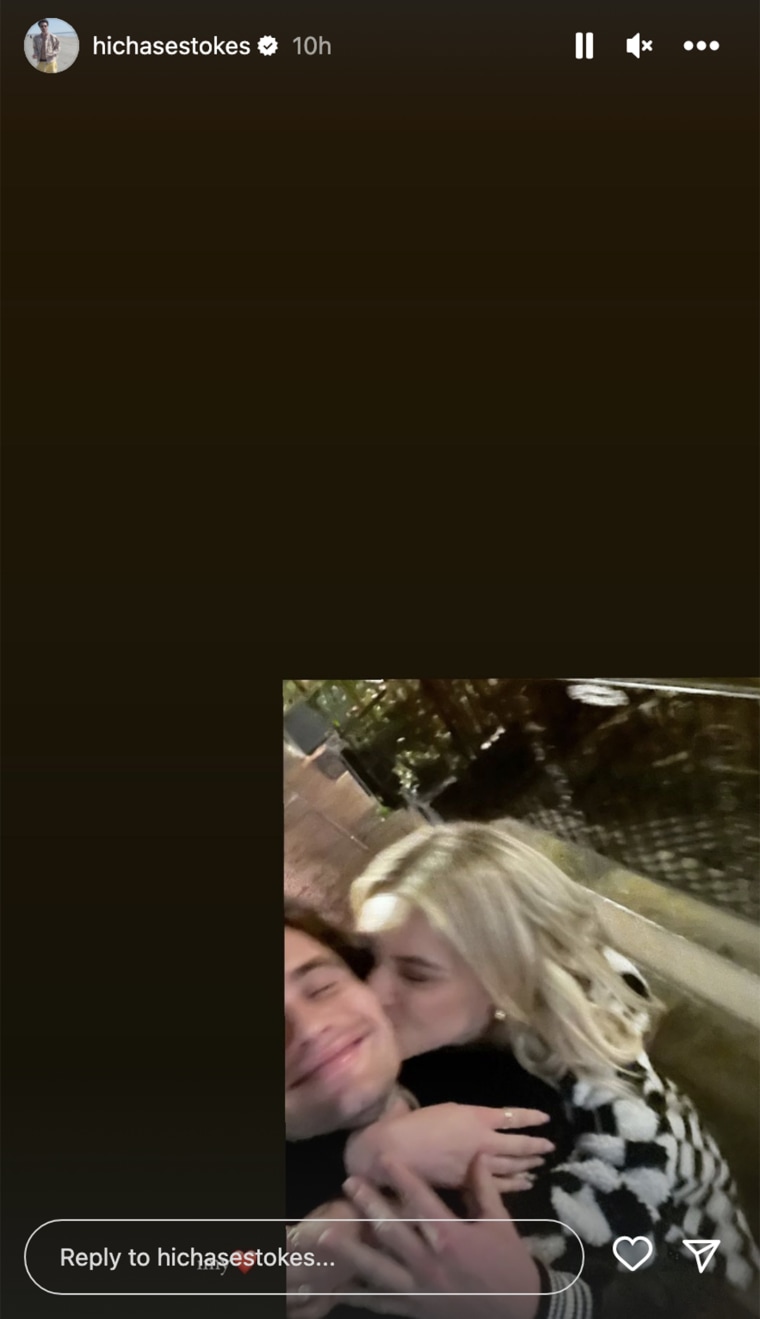 Stokes first sent fans into frenzy over his possible relationship with Ballerini when he posted a photo on Jan. 13 of the pair cozying up at the College Football National Championship on Instagram.
In February, Stokes posted a photo of Ballerini giving him a kiss on the cheek to his Instagram story, and later that day, Ballerini posted a photo of Stokes as John B in Season 3 of "Outer Banks," captioned with a smiley face.
Ballerini announced she and her husband Morgan Evans were filing for divorce in August 2022 after almost five years of marriage. Stokes had previously dated his "Outer Banks" co-star Madelyn Cline for about a year and a half, but the pair split in November 2021.
The "Outer Banks" star also spoke about the show's third season, which premiered on Netflix on Feb. 23. Season 3 skyrocketed to the top of the Netflix charts, with Seasons 1 and 2 also in the Top 10.
Stokes, who plays John B, said it feels "kind of wild" to be on such a successful show.
"It's been such a journey," he said. "I mean, we started this thing with no expectation. And now to have the show doing what it's doing is bizarre, but I'm very, very grateful."
He shared Season 3 explores John B's "daddy issues," and the "push and pull" of his relationship with his father.
"I think sometimes in life we feel like we need to tend to our families so consistently, and in this case, sometimes our family doesn't always have our best interest you have to take after ourselves and look out for our own future," Stokes said.
He added that in real life, he loves that families get together and spend time watching the show.
"You have moms and dads who sit down with their kids and watch the show, so to know that there's families that are sharing those themes is a beautiful thing," he said.
Stokes also shared why it's important to him to use his platform to speak about his struggles with mental health, saying that when he was a younger teenager he didn't have anyone to look at and understand that they were dealing with some of the same things.
"It's sort of a love letter to myself as a younger kid, and for all the younger kids out there who are dealing with it post-COVID," he said. "And coming back into the world, to have a little bit of a beacon of somebody who's making an impact in society with my work, but also with my work in mental health."
When asked what he would say to himself as a young actor, Stokes replied: "I guess it's all gonna work out."