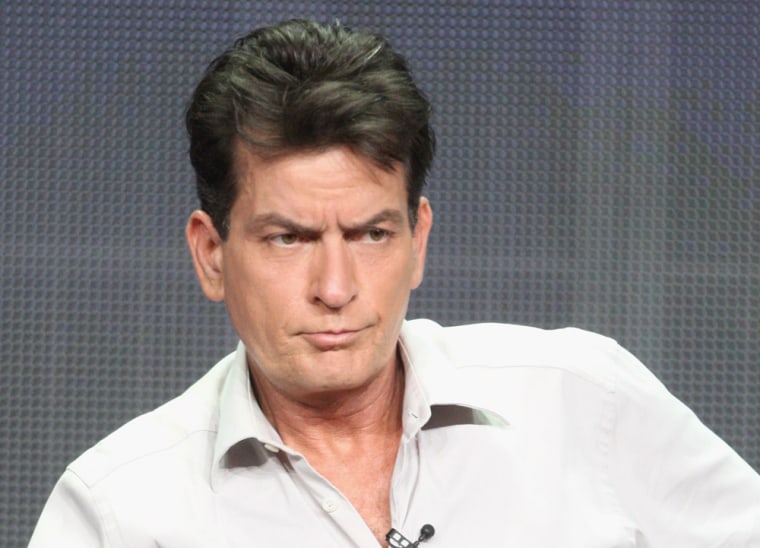 Charlie Sheen's ex wives aren't the only ones feeling his wrath on Twitter. The "Anger Management" star is now calling out Ashton Kutcher, his "Two and a Half Men" replacement, in a series of tweets. Seems Sheen thinks Kutcher is bringing down the sitcom that the former helped turn into a huge hit for CBS.
The insults started on Sunday when Sheen tweeted his love for former co-star Jon Cryer.
But just calling Kutcher "lame" wasn't enough. On Monday, Sheen intensified the insult by a smidge in a message addressed to followers and Cryer.
And then he finally directed a message to Kutcher with a few more not-so-kind words. Sheen capped off his latest tweet on the subject with a still of actor/director Woody Allen from "Take the Money and Run," presumably a bit of cryptic career advice.
Practical joke show "Punk'd" was originally hosted by creator Kutcher from 2003 to 2007. MTV relaunched it in 2012, but instead of Kutcher returning as host, various celebrities took over the role each week. 
Neither Kutcher nor Cryer has responded to the former "Men" star on Twitter.
Sheen has had a busy few days on the social media site. The actor has been sharing photos and messages of quality time he's spending with his girlfriend, Brett Rossi. He even had followers thinking there was now a fourth Mrs. Sheen when he tweeted that he and Rossi had married. Sheen's rep told Us Weekly that the actor was just "kidding around."