Eight years ago, a teething toddler named Charlie chomped down on his older brother Harry's forefinger, and their father uploaded a video of the incident to YouTube. They had no idea that they'd just made history.
Well, 818 million views later, that video remains one of YouTube's most popular clips ever — and changed the two boys' lives.
So what are they like now? Polite and men of few words, as TODAY's Carson Daly discovered when they visited the Orange Room on Friday.
What was it like to have so many people watch their video? "Awesome!" cried Charlie.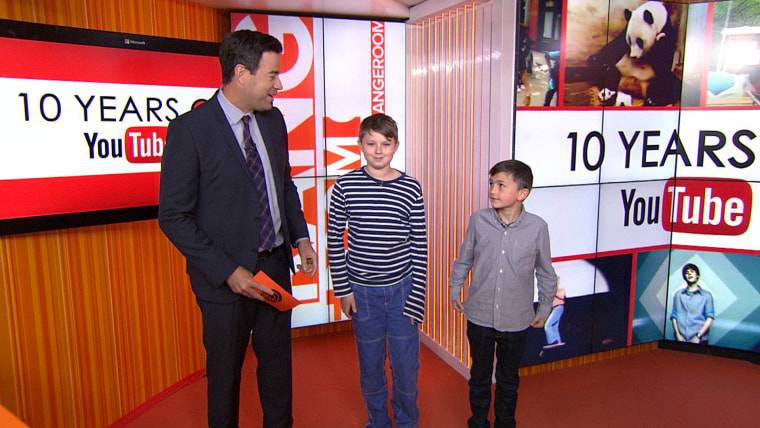 MORE: See 'David After Dentist' ten years later
Daly handed them some special hand protection (gloves and a giant foam finger) and suggested that, while they're in New York City, they convince their dad to take them to awesome kid places like toy palace FAO Schwarz and ice cream heaven Serendipity 3.
The family has been able to leverage the video's popularity into money thanks to ad placements and merchandise deals, taking in more than $500,000 from its success.
Watch the video to see the rest!