If you're looking to kick off the weekend fun early, look no further than the TODAY plaza!
Charli XCX brought the "Boom Clap" beat to the show Friday morning, and was joined by quite the crowd.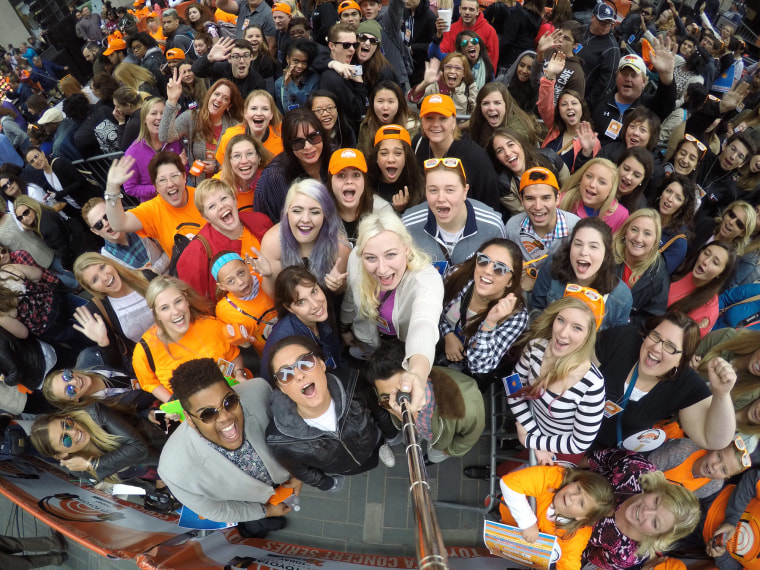 In addition to her mega hit from "The Fault in our Stars," Charli XCX also sang "Doing it," and she had some help. Lead singer of the Bleachers Jack Antonoff joined her on stage.
And they explained that he'll be joining her again soon.
"We're going on tour together in the summer," she said. "It's called 'The Jack and Charli Do America' tour. We're both headlining, so it's like a big deal."
Antonoff announced that there will be "a whole bunch more shows" — as in a whole second leg of the tour — in September and October.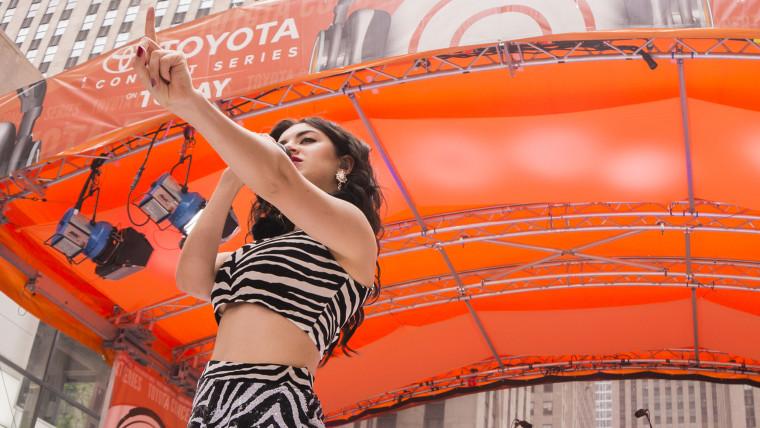 The English singer-songwriter — and current Teen Vogue cover girl — recently had to cancel several upcoming concert dates, making her TODAY performance even more of a treat.
In between sets, the hit maker joined the TODAY gang inside Studio 1A to answer a few fun questions.
Here's what we learned:
Q: Where did she get her unique name?
A: "Well, 'Charli XCX' was actually my MSN screen name, when that was still in existence. When it came 'round to thinking of an artist name, I was just really lazy, [and thought] 'I'll just use my online screen name.' And it kind of stuck."
Q: If her house caught on fire, what's the one thing she'd save?
A: "Oh, I don't know ... I think I'd probably have to pick a pair of shoes."
Q: Who's her celebrity crush?
A: "Bill Murray. He's great. ... I think he's the best!"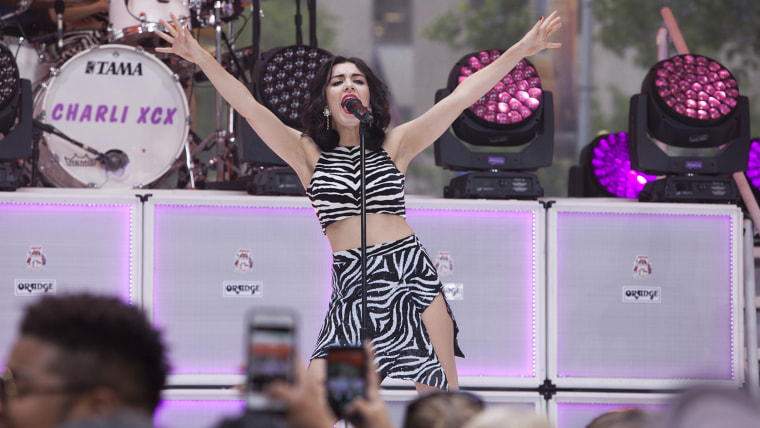 And if the latest installment of the Toyota Concert Series on TODAY has left you wanting even more, join us again next Friday, June 12, to see Fall Out Boy perform.
Follow Ree Hines on Google+.