Channing Tatum might not seem like a natural successor to Gene Kelly at first, but anyone who looks at his resume knows: He's got a song in his heart and fire in his feet. As Kelly once sang, "Gotta dance!"
And now, the "Magic Mike" star is ready to delight audiences again in the new show business satire from the Coen brothers, "Hail Caesar!" But this time, he's not just dancing ... he's singing, too!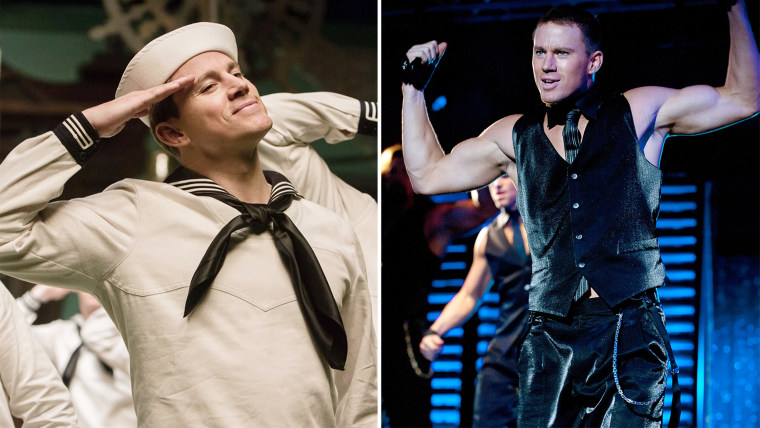 MORE: Channing Tatum says goodbye to pet goat: See the sweet Instagram photo
People magazine snagged an exclusive featurette clip from the film, in which we get to see Tatum done up like a sailor from one of Kelly's classic films, "On the Town." Tatum shows off his moves and his voice while talking about his character, Burt Gurney.
"He is a song-and-dance man," Tatum says in the clip. "Burt is with a bunch of guys doing a big dance number. I had to do flips and pullups, that stuff it's really, really fun."
MORE: Channing Tatum channels Elsa, sings 'Let It Go' in 'Lip Sync Battle' sneak peek
That said, Gurney is not the brightest bulb in the chandelier. "Burt is the kind of an actor who has an outfit for everything," Tatum explains. "He has his eating-dinner outfit, his soul lives in his hair. I think he's kind of a moron. A lot of the actors in this movie are portrayed as morons, which I think is hilarious."
"Hail, Caesar!" opens in theaters on Friday, Feb. 5.
Follow Randee Dawn on Twitter.