Has Twitter become the new lost and found? For Channing Tatum it has!
The hunky "22 Jump Street" actor became all too familiar with the horror that comes with leaving something in a New York City cab Saturday when he forgot to take his backpack with him! What was a guy to do?! Well, with more than 7 million Twitter followers to his name, he did the most logical thing he could do—ask the social media platform for help!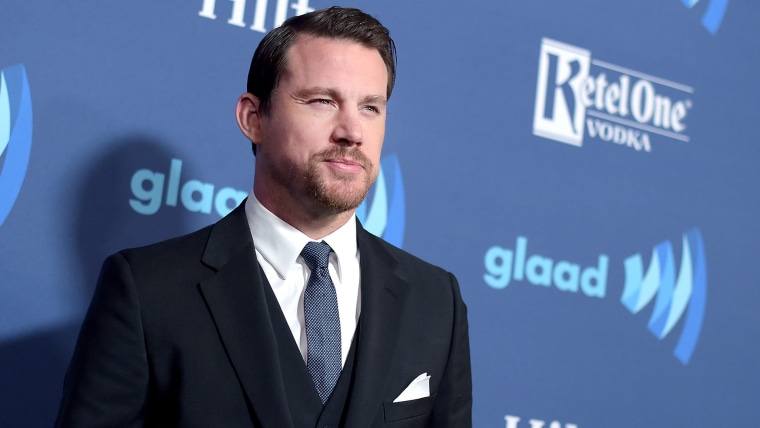 Tatum tweeted his dilemma and asked his followers to just be on the lookout should they find themselves in a cab in NYC (specifically near Times Square). "Dropped off at 42nd street in New York City and left my bag in the cab!" he tweeted.
Fearing that some people might not be taking him seriously, the "Foxcatcher" star followed up with another plea and included a new email address created specifically for the cause. "Seriously, left my black backpack in a cab near NYC's 42nd street. If you find it, email me at findmybag@channingtatumunwrapped.com. Thanks!," he posted.
Fortunately someone had located the bag by Sunday evening and returned it to Tatum, who was probably very happy to have it back! He wrote, "To everyone who tried to help and to the good New York Samaritan who found my bag and asked for nothing in return, thank you. Thank you all!"
With so many followers and even more fans, Tatum probably didn't have to deal with too much worry about not finding it because his followers were ready to run to NYC specifically to find the bag...and hopefully meet the man of their dreams.
One user wrote, @channingtatum IM BOUT TO GO TO NY RN JUST TO FIND THIS BAG MAN" while another tweeted, "@channingtatum @TEB2350 Every woman in NYC will be looking for that bag."
PHOTO: Channing Tatum is shirtless in Magic Mike XXL poster!
Celebs have found success turning to crowdsourcing to before, with Tom Hanks turning to Twitter as well to find his credit card. "A guy named Tony found my credit card on the street in NYC and returned it! Tony! You make this city even greater! Thanx. HANX," the Oscar winner once tweeted.
Mark Ruffalo and Steve Martin have had similar successes with finding lost goodies, each having lost their wallets. Yikes! But luckily these two also got everything back. It's nice to know there are some good Samaritans in the world!