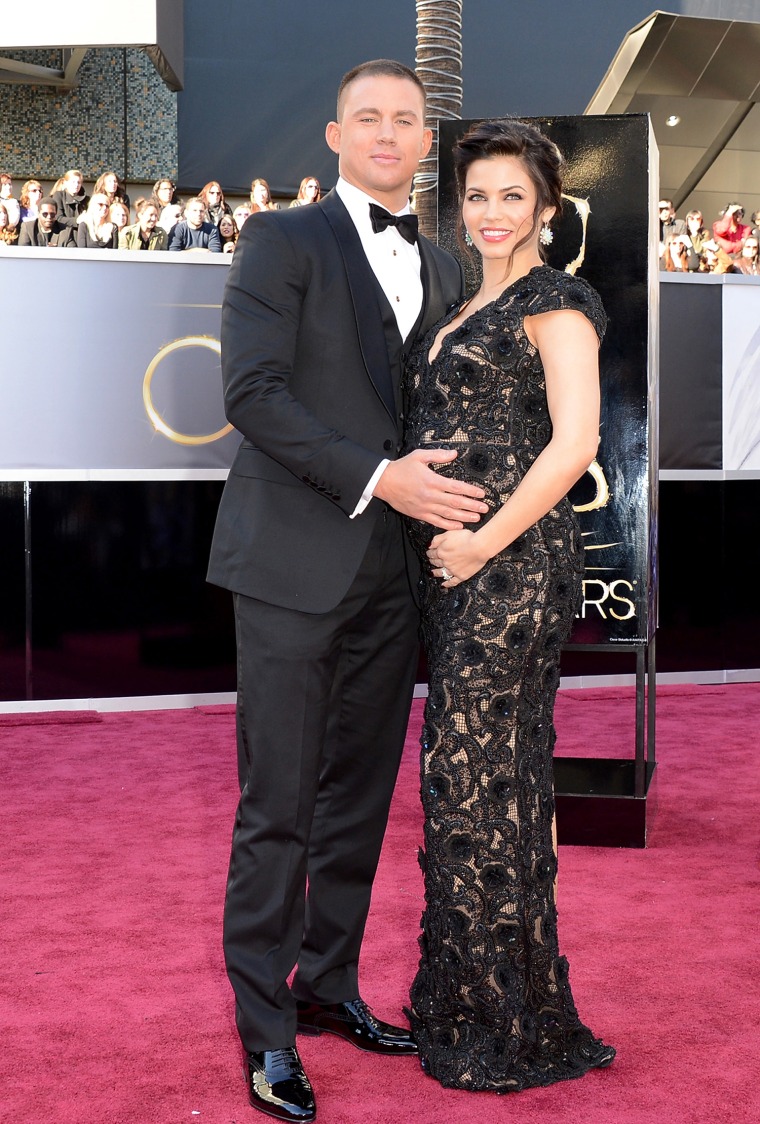 It's official: Not only have Channing Tatum and Jenna Dewan-Tatum given birth to a baby girl, they now have a name for the little bundle of joy -- Everly.
The couple broke the news on Tatum's official website on Tuesday morning.
"Jenna Dewan-Tatum and Channing Tatum are thrilled to announce the birth of their daughter, Everly Tatum, who was born on May 31 in London," a statement on the site, positioned under a big image reading "Welcome to the World!" read. "Sending love and light to Chan, Jenna and Ms. Everly!"
Back in January, Tatum confessed he was a little scared of being a daddy, but thought it would be "cool." "I mean, I don't think there's one thing that doesn't terrify you, but in the most unbelievably beautiful way," the "White House Down" star told E! "Someone said it's really like watching your heart jump out of your body and run around, and I think that can possibly be the coolest thing that I've heard of."