You're mine. 'sup babe. TTYL.
The messages on those candy hearts may seem harmless and inane — unless they're being fed to you by Channing Tatum.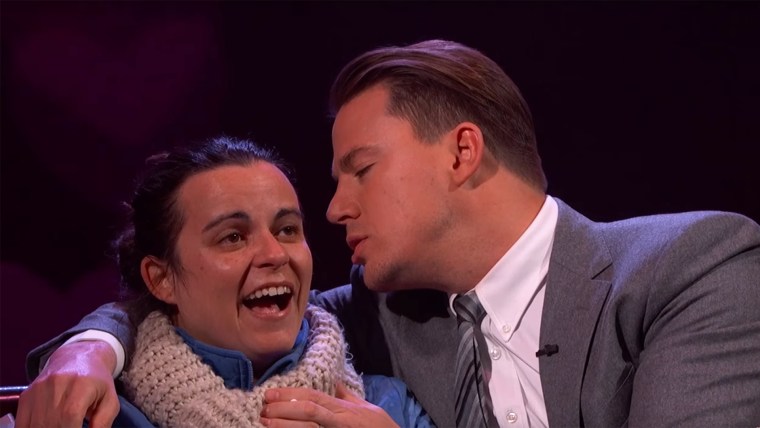 Just ask the random woman plucked off the street Wednesday during "Jimmy Kimmel Live" and chosen to be seduced by the "Hail, Caesar!" actor on a Valentine's red love seat.
RELATED: Channing Tatum's gotta dance in this amazing clip from 'Hail, Caesar!'
The nervous woman, a student named Jennifer heading home from class, couldn't believe her luck as Tatum purred each word he read from the candy heart, before slipping it into her mouth.
RELATED: Channing Tatum pours heart out to 'magical' wife, Jenna Dewan Tatum, on Instagram
As a finale, Tatum showed off one of his "Magic Mike" moves that resulted with him plopping down on one knee.
"TTYL," he declared.
"Oh yeah," Jennifer responded before Tatum popped the sweet treat into her mouth.
Follow TODAY.com writer Eun Kyung Kim on Twitter.