Get ready to see Céline Dion sing live!
The Canadian superstar has just announced she'll perform "My Heart Will Go On," the soaring theme from "Titanic," at the Billboard Music Awards in honor of the blockbuster film's 20th anniversary.
The news was announced on the singer's Twitter page on Monday.
And while the song is a momentous one for "Titanic" fans, Dion has revealed that since she lost her husband, René Angélil, to cancer in January 2016, it has taken on new meaning for her.
"When my husband passed ('My Heart Will Go On') became, probably for the first time, our song," the 49-year-old star told an interviewer last April. "And when I sing it, I used to sing it for the fans, and now I sing it for us."
Dion's audience, she said, appreciated the change.
"When I look at the fans, they look at me and they know that I sing it for him," she said. "And that's what they want."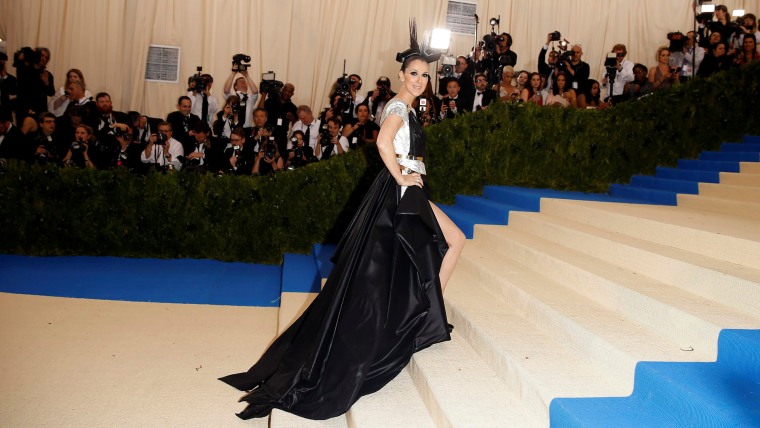 "My Heart Will Go On," written by James Horner and Will Jennings, was featured on the official "Titanic" soundtrack, which nabbed Soundtrack of the Year honors at the 1998 Billboard Music Awards.
The timeless ballad, which went to the No. 1 spot on pop charts around the world, also won an Academy Award and a Golden Globe.
The Billboard Music Awards will be televised at 8 p.m. May 21 on ABC.
RELATED: Céline Dion's 'Titanic' hit has new meaning after husband's death: It's 'our song'