Golf, hockey, poker and smoked meat: That's what father-son bonds are made of.
That's what 14-year-old René-Charles Angelil said in a touching eulogy he delivered Friday for his father, Celine Dion's husband of 21 years, René Angelil.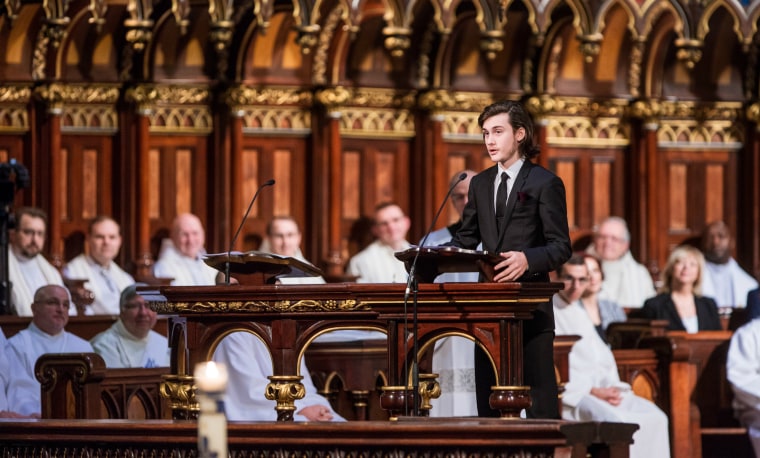 Although René-Charles made light in his short speech, even moving the room to laughter, the sense of loss was palpable.
"Fifteen years is not a long time for a son to get to know his father … [but] you left me now with enough good memories of you to share with my younger brothers," he said of 5-year-old twins Nelson and Eddy.
RELATED: Celine Dion thanks fans for outpouring of sympathy following death of husband, brother
"As I grow older, without you being around, I'll make sure to pass on what I've learned from you," he said.
René Angelil passed away at the family's Las Vegas home last Thursday, the eve of his 74th birthday, after battling throat cancer for years.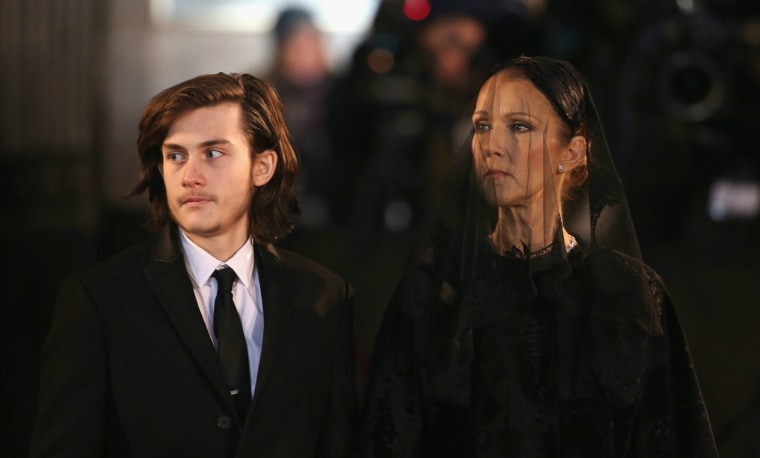 The funeral was held at Montreal's Notre-Dame Basilica, where Angelil and Dion married in 1994. An obituary posted to Dion's Facebook page stated that Angelil wished to be laid to rest "where 21 years ago, he chose to marry the one who will remain as the great love of his life, the artist for which he had the most respect, the woman who gave him light and happiness until his very last breath."
MORE: Celine Dion's brother Daniel dies of cancer 2 days after husband, René
The family maintains a hopeful attitude despite the loss.
"You're a tough act to follow, but with your help, everything is going to be fine," Rene said, addressing his late father. "Dad, I promise you here that we are all going to live up to your standards."
Dion canceled performances at Caesars Palace in Las Vegas to mourn her husband and her brother Daniel, whom she also lost to cancer this week. She will return to the stage on February 3 for "a Celebration of Life."
MORE: René Angélil's funeral to be held at Montreal church where he married Celine Dion