Three weeks ago, following the death of her husband, Celine Dion canceled her scheduled shows at Caesars Palace Colosseum in Las Vegas. But on Wednesday night, she took that stage again to honor René Angélil.
"This is my home away from home," an emotional Dion said at the event dubbed "Celebration of Life." "At the same time, I'm supposed to feel extremely comfortable being home, and right now I'm not sure how strong I feel."
MORE: René Angélil's funeral held at Montreal church where he married Celine Dion
Before Dion's remarks, a long line of friends and associates spoke about the man the French-Canadian singer referred to as "mon amour."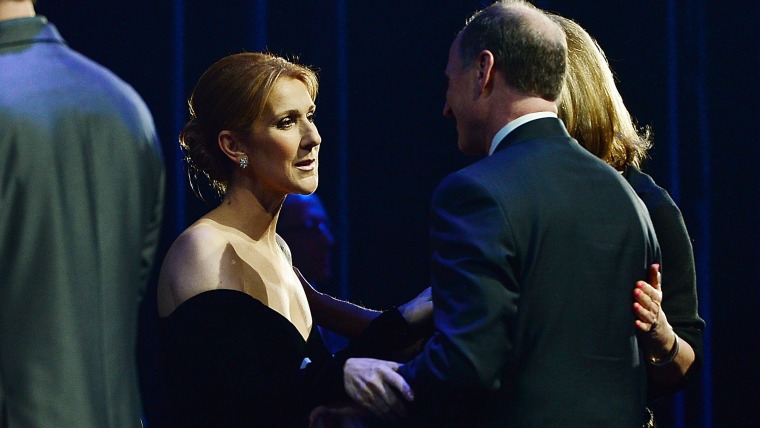 "I feel his love in this room," she told the crowd. "I feel his strength and his warmth being reflected in all of you. René always surrounded me with the best people who believed in us and always worked so hard on our behalf."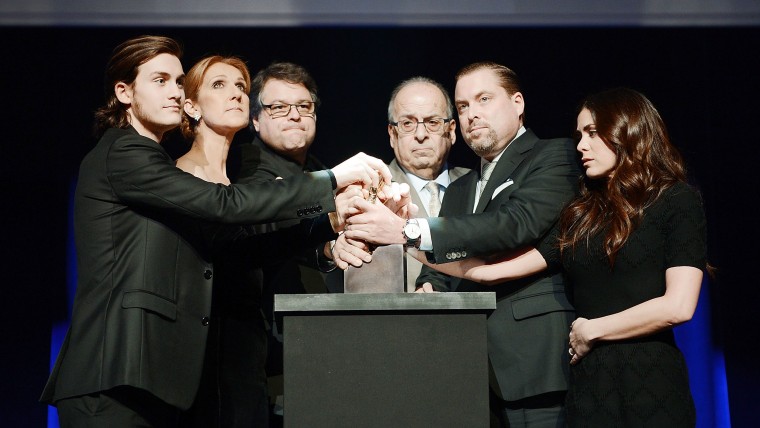 Angélil died on Jan. 14 following a long battle with cancer.
MORE: Celine Dion's son René-Charles Angélil gives powerful eulogy for father
Before leaving the stage Wednesday, Dion closed with a tearful message for her husband: "René, I love you so much. Merci. Good night."
Later this month, the singer will return to the Colosseum as a performer when she resumes her Las Vegas residency on Feb. 23.
Follow Ree Hines on Twitter.