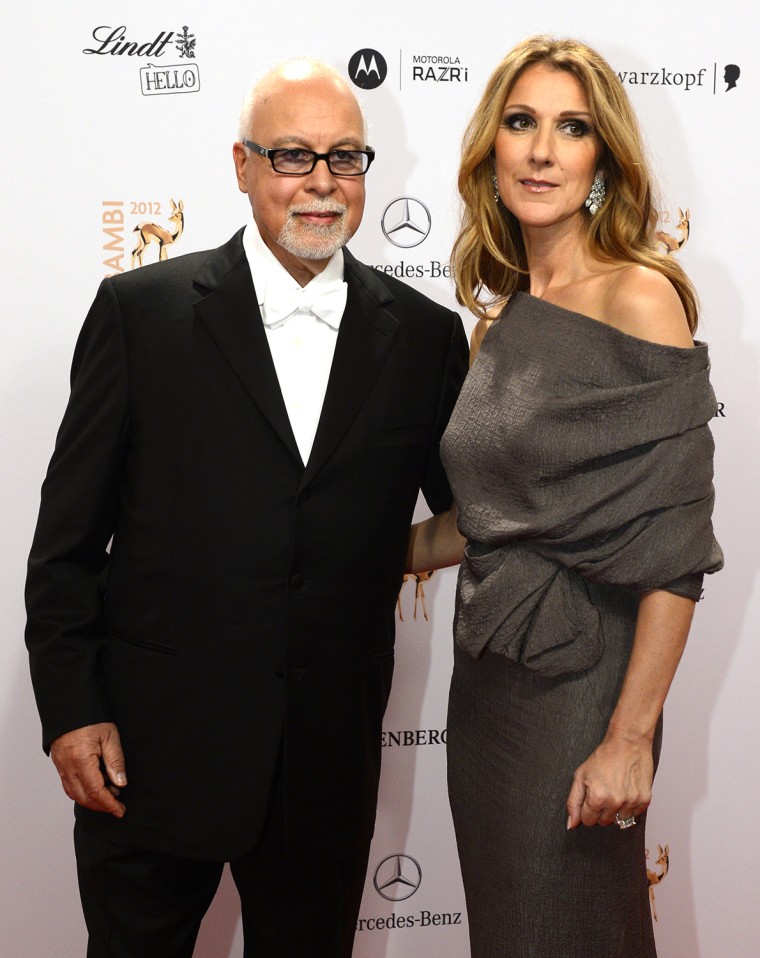 Céline Dion has postponed her Las Vegas residency dates and canceled a planned tour of Asia in order to assist her ailing husband, she announced Wednesday in a statement on her website and on Twitter.
The statement said that the postponement would allow the 46-year-old singer "to focus 100% of her attention on her husband René (Angélil), their family and associated health issues. Since Rene's surgery last December to remove a cancerous tumor, it's been a very difficult and stressful time for the couple as they deal with the day-to-day challenges of fighting this disease while trying to juggle a very active show business schedule, and raise their three young children."
Angélil, 72, and Dion, who married in 1994, have a 13-year-old son, René-Charles and 3-year-old fraternal twins Eddy and Nelson.
The statement also referred to Dion's battle with inflammation in her throat muscles, the result of an illness. She has been unable to perform scheduled shows at the Colosseum at Caesars Palace in Las Vegas since July 29 due to the condition. 
In 2006, Dion canceled performances while she tried to battle Mycoplasma bronchitis, and her Las Vegas show closed the following year. She returned to Vegas for an ongoing stint in 2011.
"I want to devote every ounce of my strength and energy to my husband's healing, and to do so, it's important for me to dedicate this time to him and to our children," Céline said in the statement. "I also want to apologize to all my fans everywhere, for inconveniencing them, and I thank them so much for their love and support." 
In addition, Dion has canceled an Asian tour that was meant to kick off in the fall.