Om away from home!
Celiné Dion had some fun with photographers on Friday outside the Royal Monceau hotel in Paris.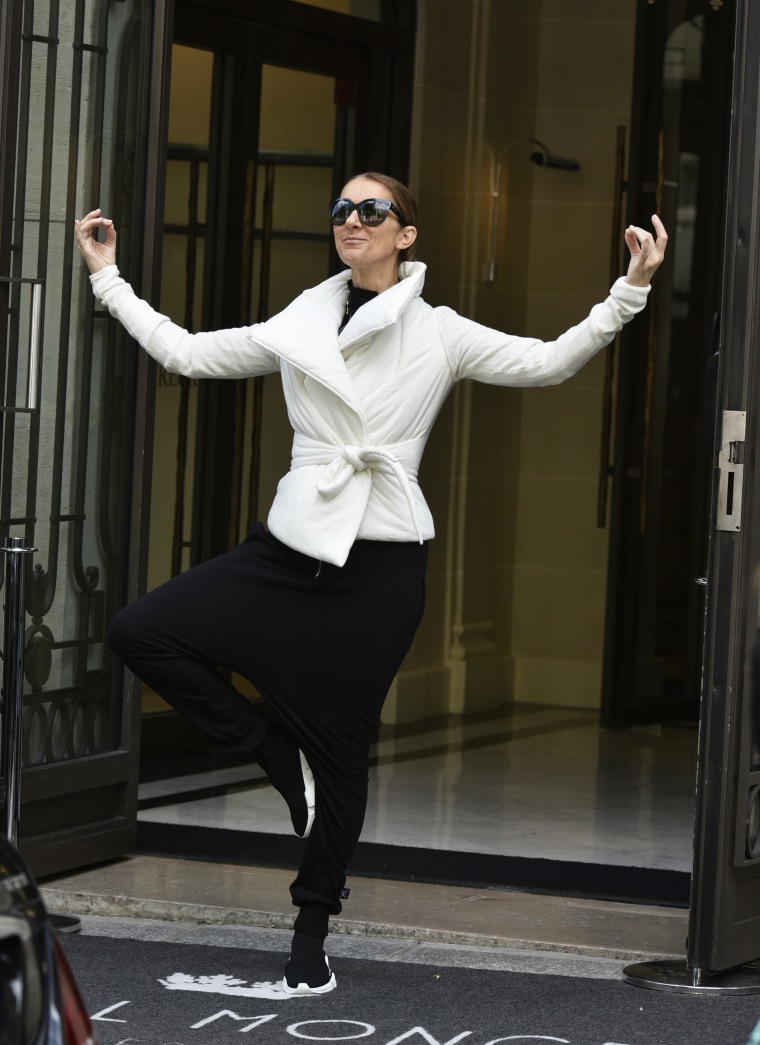 The 49-year-old pop superstar and mom-of-three struck a few graceful yoga poses, bringing silly serenity to an otherwise ordinary occasion.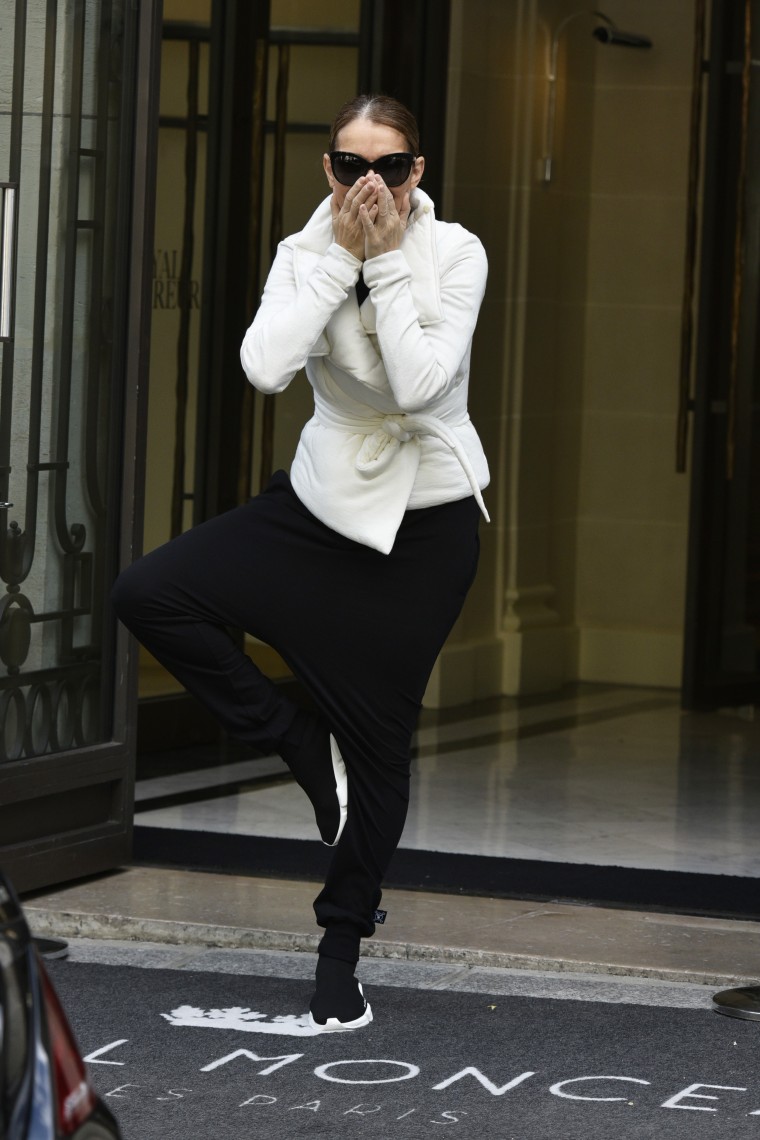 The Grammy winner, decked out in black workout pants and a puffy white jacket, covered her face as she giggled while performing a tree pose.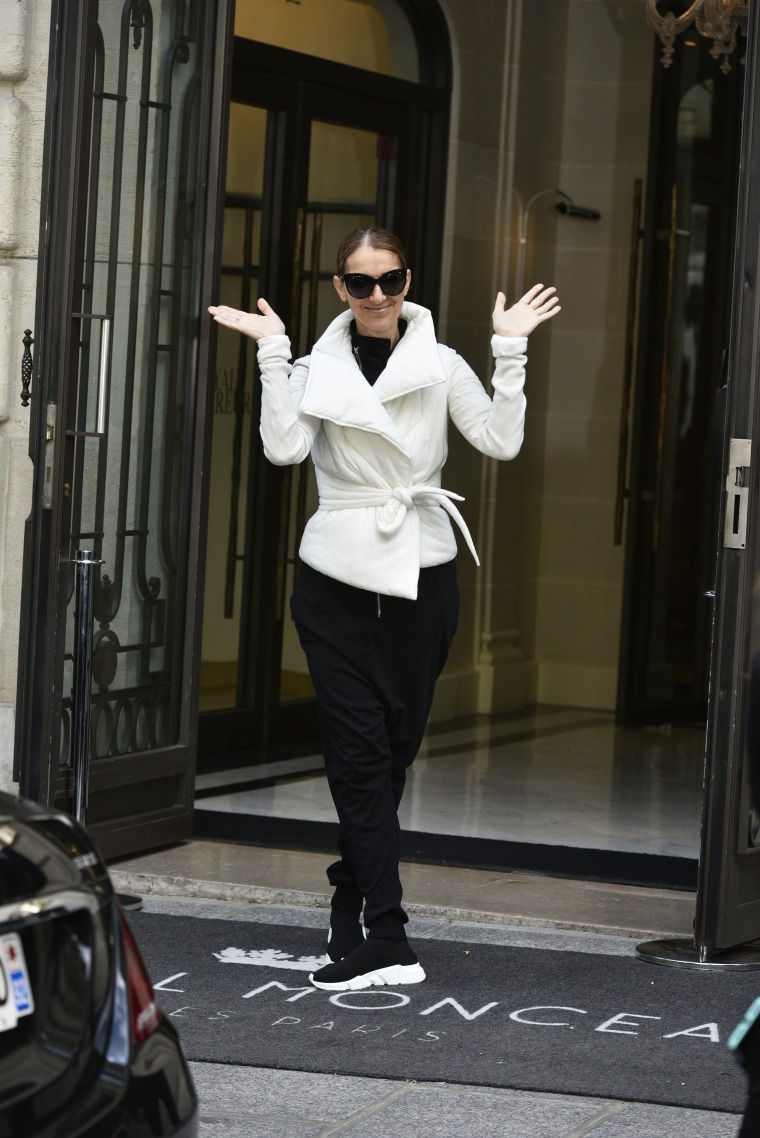 She then waved to shutterbugs before leaving the area.
Dion is currently hopscotching around Europe and the U.K. on a 15-date mini tour — the singer's first stadium tour in 8 years.
This week, Dion performed two concerts for lucky ticket-holders in London, and the shows' reviews ranged from stellar to well, even-more-stellar.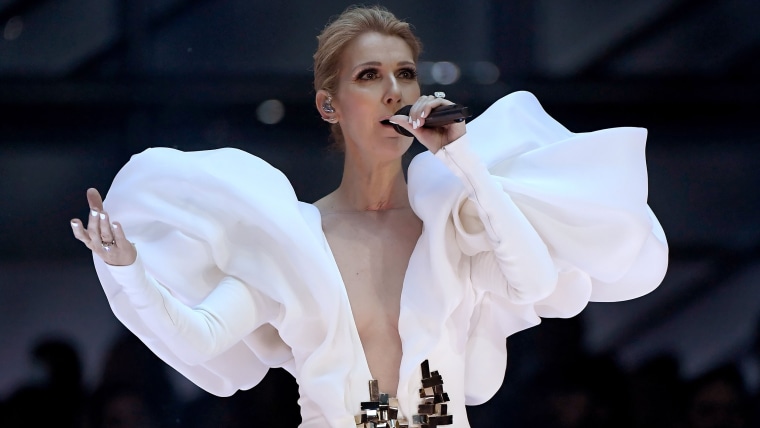 But, anyone who caught the French-Canadian chanteuse's show-stopping performance of "My Heart Will Go On" at last month's Billboard Music Awards could have predicted that.
Those big notes? She nailed them all, naturally — and looked ever-so-glamorous in a white gown with angelic wings as she did so.
Even the awards show's co-host Ludacris noted after Dion's performance, "It's going to be hard to top that moment."
Singing, glamour, yoga, laughs — Celiné really can do anything!