Getting tongue-tied during a sudden encounter with a celebrity is only human. Most of us would like to say "Hi!" or pay homage to a famous face, but blurting out something odd or even inappropriate is a real risk. 
That's what a Vanity Fair reporter learned when she asked several stars the same simple question: "What do fans say when they recognize you on the street?"

Delightfully, the answers were assembled for a new YouTube video — here are some of the highlights:

Jennifer Garner: "Oh my God, you're so much prettier in person!"
Jake Gyllenhaal: "They say, 'We don't want to talk to you. We just want to take a picture with you!'"
Benedict Cumberbatch: "Hey, you're 'Doctor Who'! ... I'm not even going to begin to explain how wrong that is."
Reese Witherspoon: "You're my best friend, and you don't even know it."
Keira Knightley, who was mistaken for Anne Hathaway: "I said no, and they wouldn't believe me!"
Elizabeth Banks: "Most of them say they want to put their bike in my trunk, which is a line from 'The 40-Year-Old Virgin.'"
The TODAY anchors aren't immune, either: Natalie Morales recalled the time she was leaving the gym after a tough workout when a woman told her in a disappointed voice, "You look so pretty on TV!"
Hoda Kotb, meanwhile, got the mistaken identity treatment when someone spotted her on the subway and thought she was Gayle King, saying, "I love Oprah! You guys are besties!" 
Perhaps this side-by-side comparison will help clear up the confusion.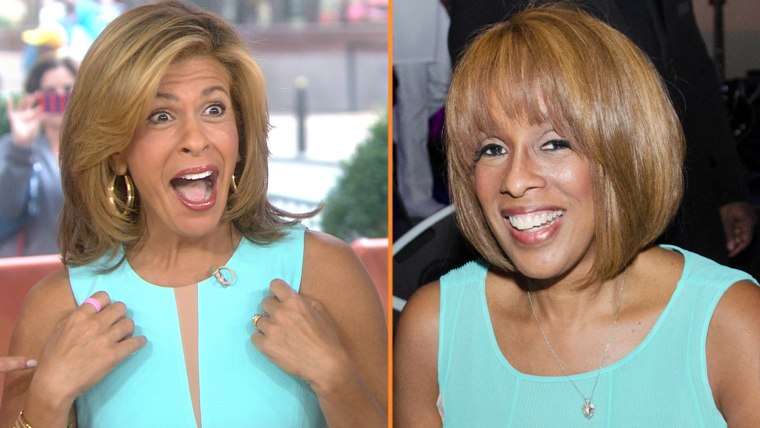 Or not!
Follow Randee Dawn on Google+ and Twitter.