Selma Blair's Hollywood pals are showering her with love after she revealed she has multiple sclerosis — and two of the stars cheering her on know firsthand what it's like to live with the unpredictable disease.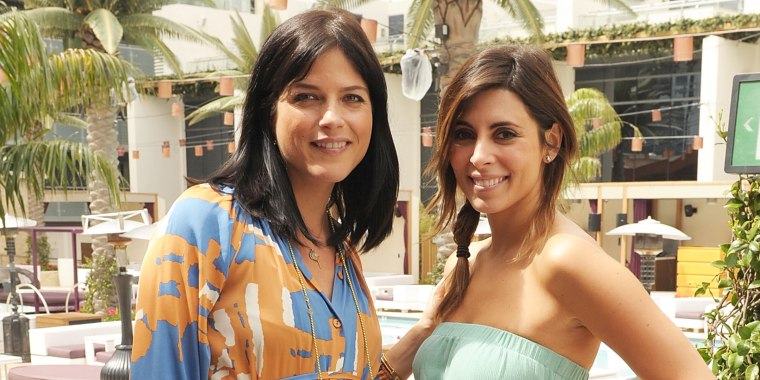 "So proud of you," wrote "The Sopranos" alum Jamie-Lynn Sigler, 37, who was diagnosed with MS, a condition that causes the body's immune system to attack the brain and spinal cord, at age 20.
Reality TV star Jack Osbourne, 32, who was diagnosed with MS in 2012, let Blair know he was sending "lots of love."
On Saturday, Blair, 46, shared news of her August diagnosis in a lengthy and emotional Instagram post.
"I am in an exacerbation. By the grace of the lord, and will power and the understanding producers at Netflix, I have a job. A wonderful job. I am disabled. I fall sometimes. I drop things. My memory is foggy. And my left side is asking for directions from a broken gps. But we are doing it. And I laugh and I don't know exactly what I will do precisely but I will do my best," she wrote.
The actress, who's currently starring in the upcoming Netflix series "Another Life," also thanked several famous friends, including her "Cruel Intentions" co-star Sarah Michelle Gellar, for their support.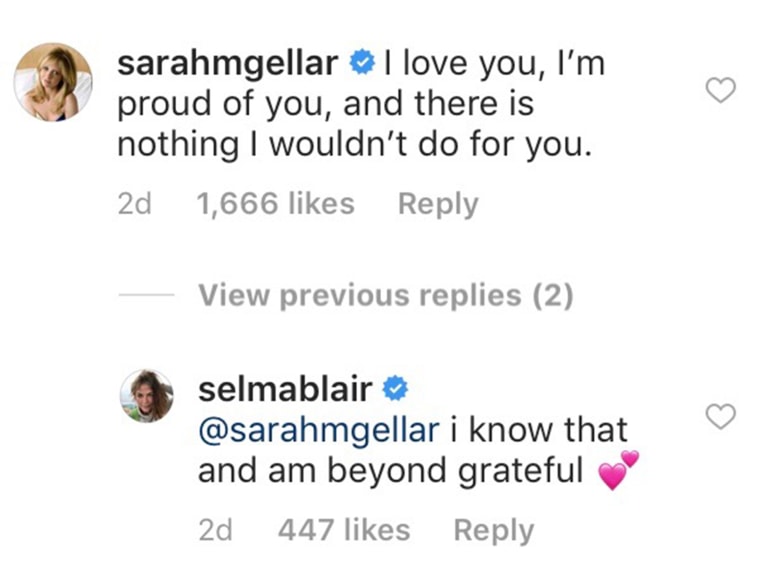 In the comments back to Blair, Gellar, 41, gushed, "I love you, I'm proud of you, and there is nothing I wouldn't do for you."
"Love you Mama," added Gellar's hubby, Freddie Prinze Jr., 42.
Soon, other stars were chiming in with messages of support.
"Such a brave and honest thing to write. Sending thoughts and loving support," wrote Neil Patrick Harris, 45.
"Honey. Sending you love! You are one of the strongest people I know," wrote Busy Philipps, 39..
"Will & Grace" star Debra Messing, 50, called Blair a "warrior," telling her, "You have an army of people who love you and will do anything for you."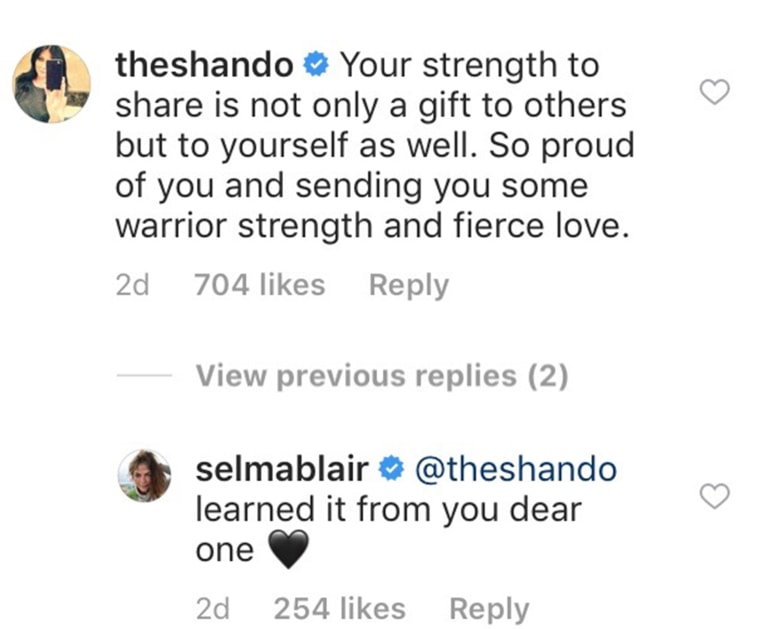 Shannen Doherty, 47, who bravely chronicled her own breast cancer battle on social media, applauded Blair for her courage.
"Your strength to share is not only a gift to others but to yourself as well," she wrote. "So proud of you and sending you some warrior strength and fierce love."
Blair replied, "Learned it from you dear one."