One thing you can be certain of, no matter what year it is: Celebrity couples will be getting married!
Some may buy up as much spotlight time as they can handle, but others like to duck out of the public eye completely. Here are 16 of the most memorable weddings from 2016.
We won't hold a grudge that apparently our invitations all got lost in the mail.
Anna Camp, Skylar Astin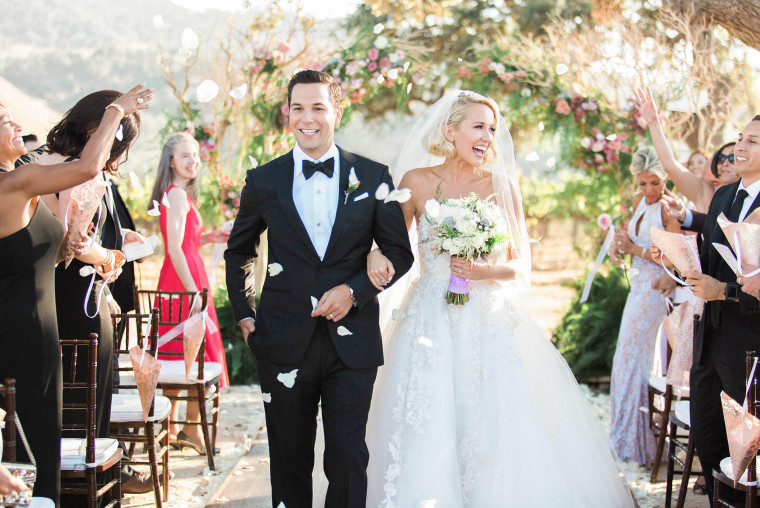 Talk about a "Pitch Perfect" wedding! The stars of the movie franchise united in perfect harmony on Sept. 10 after a nine-month engagement, in an outdoor ceremony on central California's coast. Camp, 33 and Astin, 27, exchanged vows under a vine and flower arbor in front of family and friends, including "Pitch" co-stars Rebel Wilson, Elizabeth Banks and Brittany Snow. She wore a Reem Acra dress, while he wore Ermenegildo Zegna.
RELATED: Anna Camp weds Skylar Astin in aca-perfect gown! See the photos
Michael Phelps and Nicole Johnson
The Olympic swimmer and his bride wed secretly on June 13 in Maricopa County, Arizona (officiated by his agent and friend Peter Carlisle). Phelps, 31, 'fessed up in an October Facebook video to the ruse. Then the pair had a more public ceremony in Cabo San Lucas, Mexico over the weekend of October 29-30. The pair has a son, Boomer, who was born in May.
Audrina Patridge and Corey Bohan
The former star of MTV's "The Hills" held a traditional, intimate ceremony of around 130 people in a Hawaiian botanical garden overlooking the Pacific Ocean on Nov. 5 as she married pro BMX rider Bohan. Wearing a Pallas Couture wedding dress of lace, featuring a low-cut back, Patridge, 27 looked more formal than the casual Bohan, 34, who stuck with a white shirt, khakis and suspenders. Their daughter, Kirra Max, who was born in June, was also on hand and kept things appropriately adorable.
Jinger Duggar and Jeremy Vuolo
It's the wedding she was "Counting On"! TLC reality star Duggar and soccer player Vuolo tied the knot on Nov. 5 in the Cathedral of the Ozarks at John Brown University in Siloam Springs, Arkansas, before nearly 1,000 guests. Vuolo's father Chuck officiated. The 22-year-old and 29-year-old planned to head to Australia and New Zealand for their honeymoon. And if you missed anything, TLC aired the nuptials on a special episode of the show that followed their relationship, "Counting On," which aired Nov. 15.
Corey Feldman and Courtney Anne Mitchell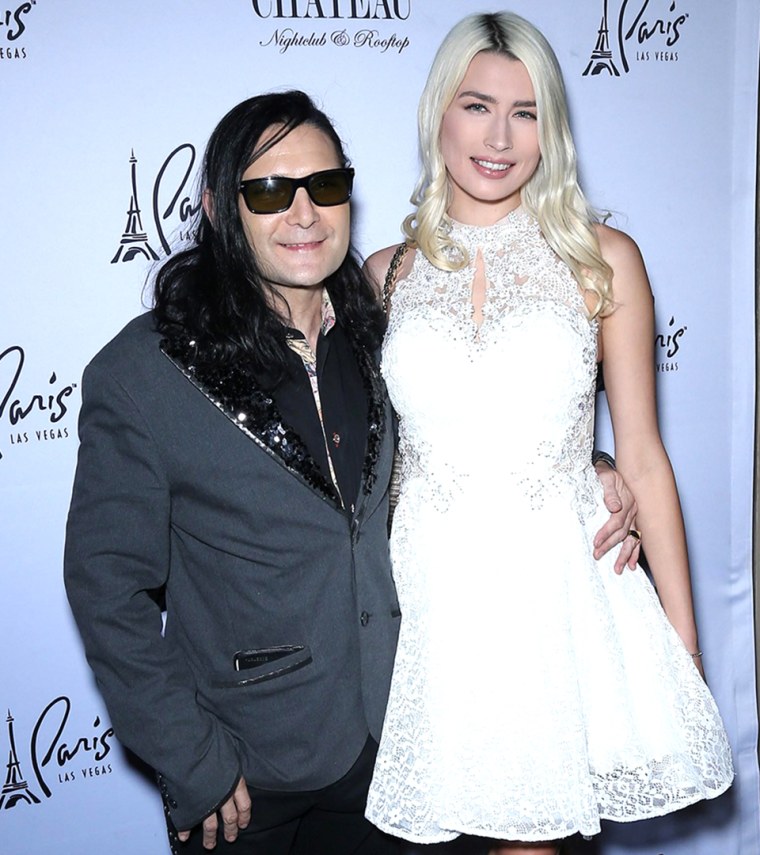 A former Goonie found his Angel on Nov. 22, as actor/musician Feldman, 45, wed one of his backup singers, 27, at Elton John's Fizz champagne lounge at Caesars Palace in Las Vegas, California. The officiant was Marklen Kennedy, creator of Showtime's "Gigolos." He had proposed earlier in the month as the pair celebrated their fourth anniversary together. Feldman told People that since she was Canadian, he was concerned she might have immigration issues with the new president-elect.
Dianna Agron and Winston Marshall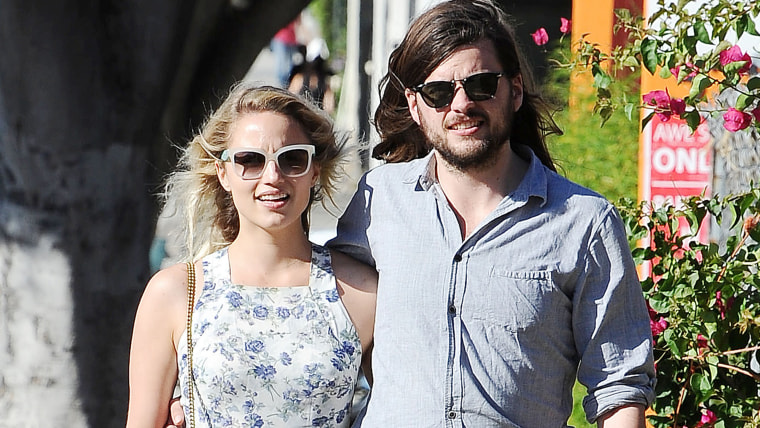 The former star of "Glee" and Mumford & Sons' banjo player held a lavish three-day wedding on Oct. 15 at the Beldi Country Club in Morocco. The extremely private duo reportedly began dating in July 2015, and got engaged during the holidays that year. She wore a sheer nude chiffon Valentino dress covered in sequins and a crown in her hair, while the groom wore an embroidered jacket and silk turban. Attendees included actress Carey Mulligan.
Josh Brolin and Kathryn Boyd
Third time's the charm (hopefully) for the "Sicario" star, who wed model Boyd in a private ceremony in North Carolina on Sept. 24. Boyd once worked as Brolin's assistant and had been dating him since 2013, when he divorced wife No. 2 Diane Lane, whom he'd been married to for eight years. The bride designed her own wedding dress, which was sewn and crafted by Christie Hudson Couture. Guests on hand included Brolin's stepmom Barbra Streisand and his actor father, James Brolin.
Derek Jeter and Hannah Davis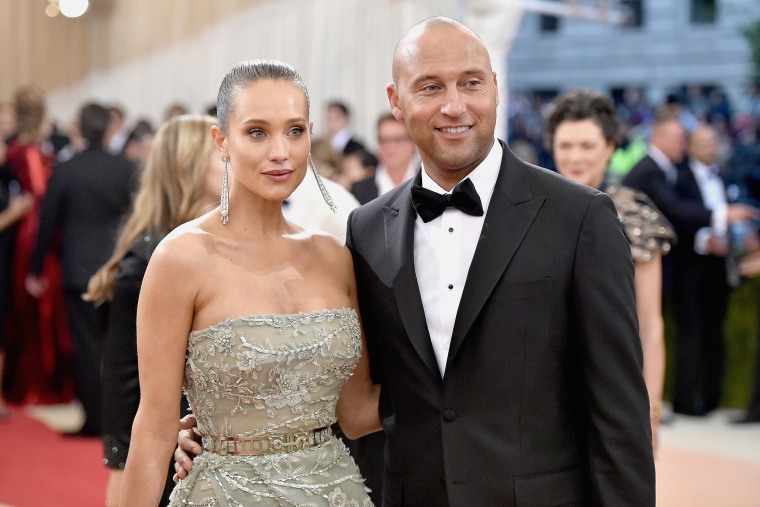 After three years of dating, the New York Yankees legend and Sports Illustrated swimsuit model were ready to play ball, and stepped up to the plate in an intimate ceremony at the Meadowood Napa Valley Resort in St. Helena, California, on July 9. They spoke their vows inside an open green house with fewer than 100 guests in attendance, including fellow Yankees like Jorge Posada. The bride wore a custom Vera Wang dress, while the groom sported a Nigel Curtiss tux.
Russell Wilson and Ciara
Though they reportedly didn't tie the knot legally until July 9 in Washington State, the singer and the Seattle Seahawks quarterback held a royal reception three days earlier at Peckforton Castle in Cheshire, UK. Ciara, 30 and Wilson, 27, celebrated with over 100 family and friends, including bridesmaids La La Anthony and Kelly Rowland; Jennifer Hudson also attended. The bride wore a one-of-a-kind Robert Cavalli couture wedding gown with a cathedral-length train handcrafted in Milan; the groom was decked out in Giorgio Armani. (There was even a special Armani suit for Ciara's 2-year-old son, Future Zahir, whose dad is rapper Future.) Earth Wind & Fire introduced the couple, who danced until dawn to tunes spun by DJ Nabs.
Eva Longoria and José Bastón
The actress and president of Latin America media brand Televisa tried to keep things super-private, but there was just too much interest in their union to keep details (and photos from famous guests) leaking out. Longoria, 41, and Bastón, 47, said their "I dos" on May 21 in Valle de Bravo, a lakeside town outside Mexico City, in front of a small group of around 80 guests who included Ricky Martin, Mario Lopez, Melanie Griffith, Victoria and David Beckham. Vanessa Williams put in a surprise appearance halfway through, singing her hit "Save the Best for Last." Victoria Beckham designed the bridal dress, while the groom's three-piece suit was designed by Brunello Cucinelli.
RELATED: David and Victoria Beckham show off '80s dance moves at Eva Longoria's wedding
Michael C. Hall and Morgan Macgregor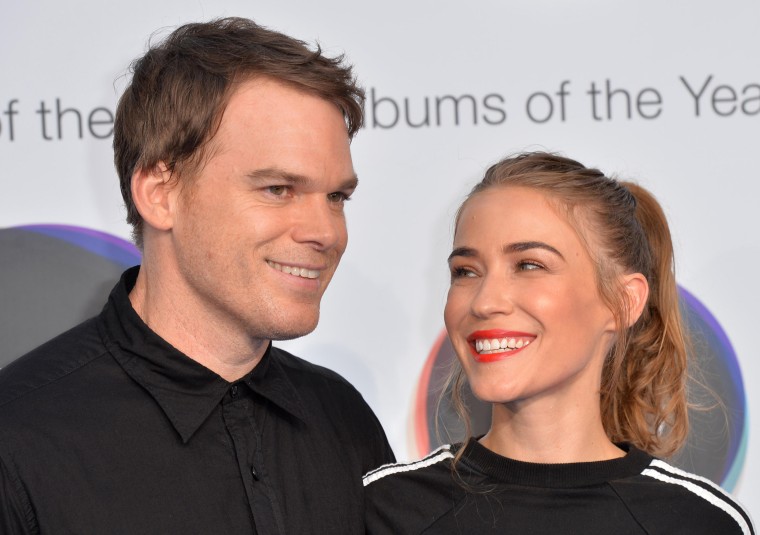 The "Dexter" and "Six Feet Under" star married for the third time on Feb. 29 in a surprise, very low-key ceremony at New York City's City Hall. Hall, 45, and Macgregor, 29, a book reviewer and aspiring novelist had been dating for four years. They made their first appearance as an official couple at the 2012 Emmy Awards.
Jamie-Lynn Sigler and Cutter Dykstra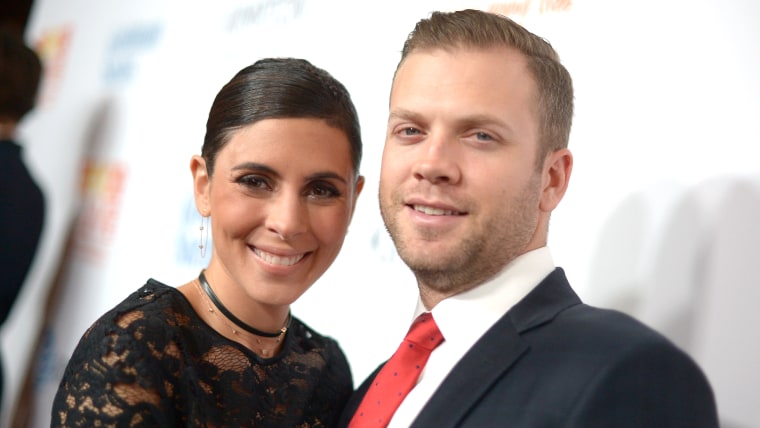 The former "Sopranos" star hit a home run on Jan. 16 when she and her pro baseball player groom said their "I dos" at the Parker Palm Springs Hotel in Palm Springs, California. Sigler, 34, wore a strapless Oscar de la Renta dress as she and Dykstra, 27, read their vows in a ceremony officiated by former 'NSYNC member Lance Bass. But they weren't alone at the ceremony: The couple's 2-year-old son, Beau, wore a mini-tuxedo and held a baseball home plate that read "here comes my mommy," and the family dog Bean led Dykstra's niece down the aisle.
Kevin Hart and Eniko Parrish
The comedian married his longtime girlfriend before 200 guests on Aug. 13 in a ceremony in Santa Barbara, California. Though Hart, 37, wore just the traditional black tuxedo, Parrish, 31, had two custom Vera Wang gowns for the occasion — a lace mermaid dress for the ceremony, and a long-sleeved sheer fit-and-flare silhouette for the reception. In addition, they made sure to include Hart's children Heaven, 11, and Hendrix, 8, in the wedding party; Hendrix even served as his dad's best man.
Misty Copeland and Olu Evans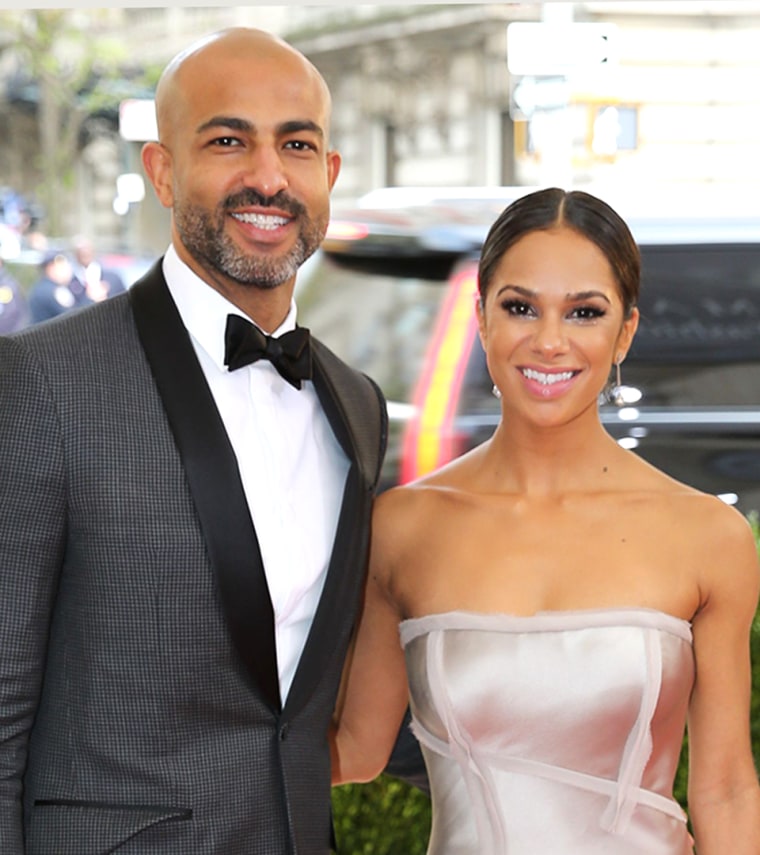 The groundbreaking ballerina, who was the first African-American female principal dancer for the American Ballet Theater, wed her boyfriend of 10 years, an attorney (who also happens to be actor Taye Diggs' cousin) on July 31 at the Montage Hotel in Laguna Beach, California. The small ceremony had around 100 guests, and Copeland, 33 (Evans is 37) wore an Inbal Dror gown.
Rupert Murdoch and Jerry Hall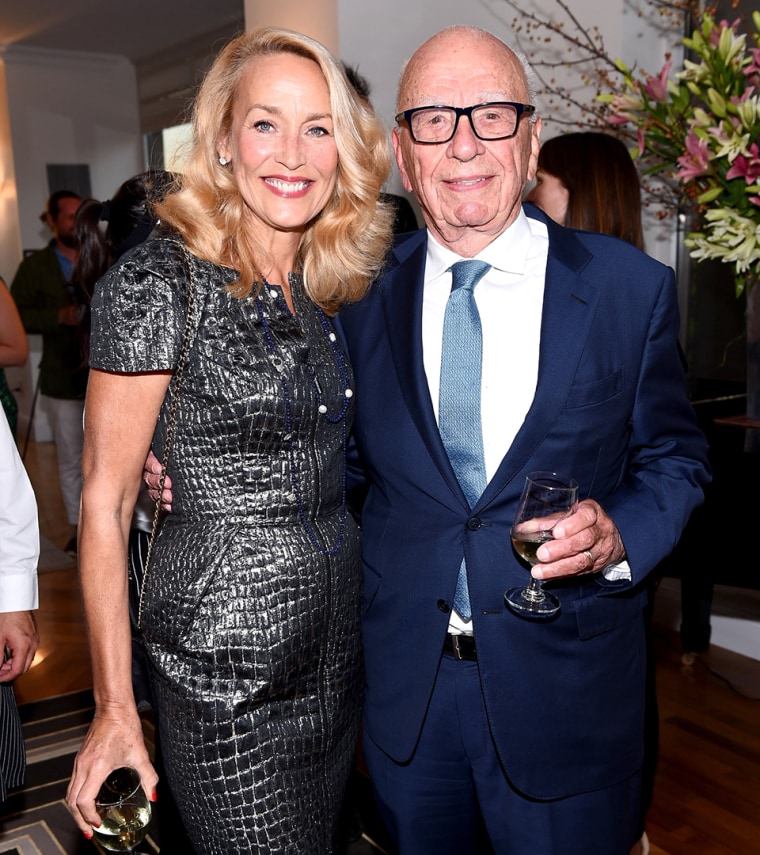 Many were surprised that the media mogul and the former longtime partner of a Rolling Stone would find enough in common to see them down the aisle, but Murdoch, 84, dove into his fourth union with Hall, 59, on March 4 in London. The pair wed at St. Bride's Church on the city's legendary Fleet Street, then held their reception at Spencer House. Hall wore a blue silk Vivienne Westwood dress, and two of her daughters from her relationship with Mick Jagger, Georgia May and Elizabeth, were bridesmaids. Guests included Michael Caine, Bob Geldof and Andrew Lloyd Webber.
Bristol Palin and Dakota Meyer
They were to have been married in May 2015, and then called off the nuptials just days before the big union. But on May 27, the 26-year-old reality star and daughter of onetime VP candidate Sarah Palin tied the knot with 28-year-old Dakota Meyer in a private ceremony. They have a daughter, Sailor, who will turn 1 in late December.
Follow Randee Dawn on Twitter.