With more than 112 million people worldwide having tested positive for the coronavirus, perhaps it's no surprise that Hollywood celebrities and other public figures have come forward to say they've been stricken by the illness.
From Tom Hanks to Prince Charles, these are just a few of the famous people who've been diagnosed with COVID-19.
Trisha Yearwood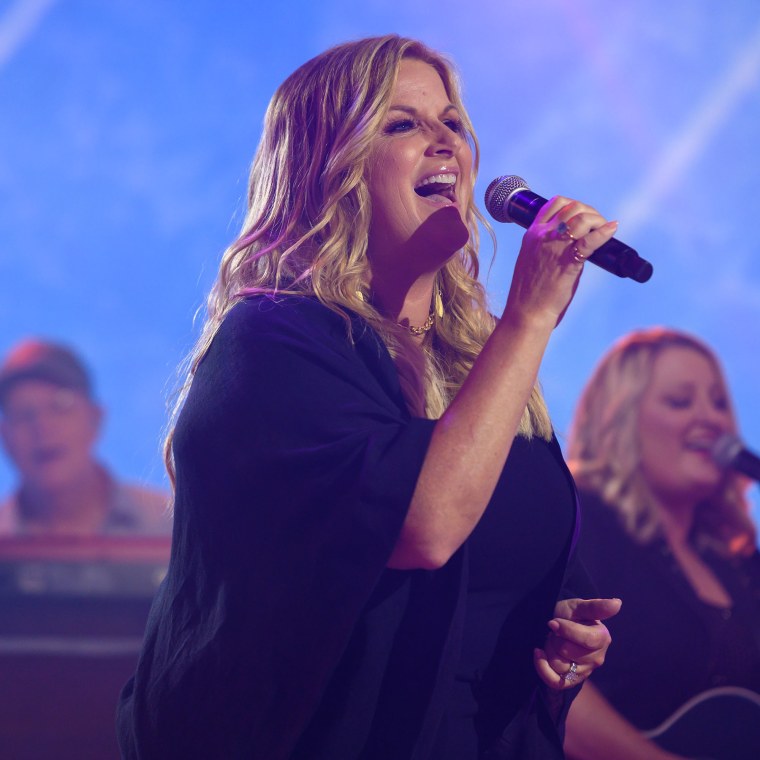 Garth Brooks revealed Feb. 24 in a statement that his wife, fellow country music superstar Trisha Yearwood, had tested positive for COVID-19 after being exposed to a COVID-19 positive member of their team a week before.
Brooks revealed he was quarantining with Yearwood despite testing negative for the virus himself.
"Anyone who knows me knows my world begins and ends with Miss Yearwood, so she and I will ride through this together," said Brooks. "And anyone who knows her knows she's a fighter and she's been doing everything right, so I know we'll walk out the other side of this thing together."
Brooks explained that Yearwood was dealing with symptoms of the virus, and said both of them were worried about some of the possible long-term effects it could have on Yearwood's voice.
"Living with her, I sometimes take it for granted she's one of the greatest voices in all of music, so the possible long-term effects on her concern me as her husband and as a fan," he said in the statement.
"She's tough. She's stronger than me," he said, adding people can send good thoughts and prayers her way. "If anyone asks, that's what you can do for her. That's what I'm doing"
Gwyneth Paltrow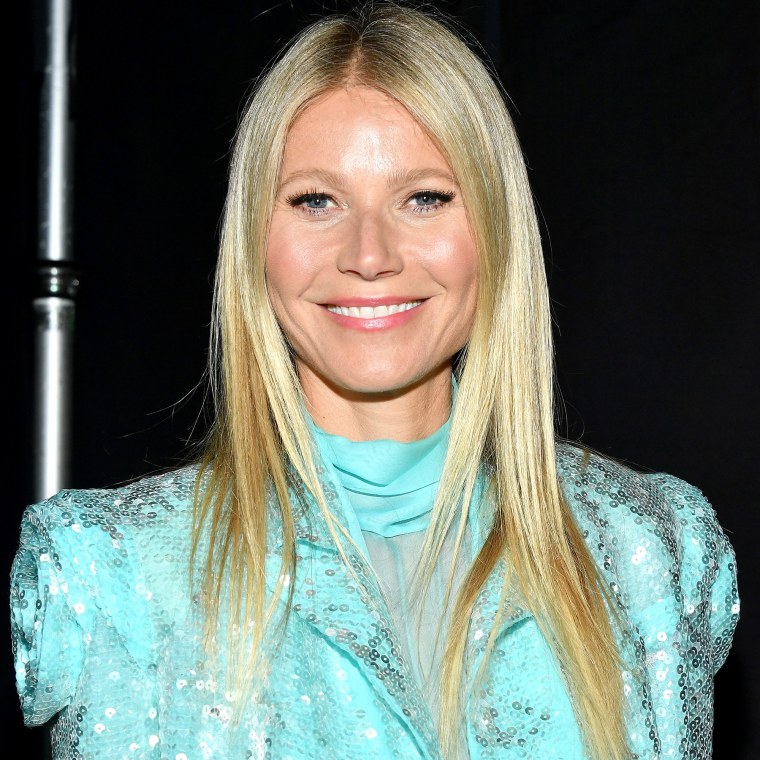 Hollywood star and Goop founder Gwyneth Paltrow revealed in February that she'd been dealing with COVID-19 symptoms for months even though she'd recovered from the virus earlier in the year.
"I had COVID-19 early on, and it left me with some long-tail fatigue and brain fog," Paltrow wrote in a post on the Goop website.
Paltrow said she had tests done in January that showed she had "really high levels of inflammation in my body." She said she consulted Dr. Will Cole, who advised her to a "version of a protocol" he outlines in his book, "Intuitive Fasting."
She went on to list several products she used that are available on her website, including several supplements which she claimed are mostly "in service of a healthier gut."
Some health experts, including Stephen Powis, the national medical director of England's National Health Service, later criticized the Oscar winner for not sharing "real science" with her followers.
"In the last few days I see Gwyneth Paltrow is unfortunately suffering from the effects of COVID. We wish her well, but some of the solutions she's recommending are really not the solutions we'd recommend in the NHS," Powis told the BBC.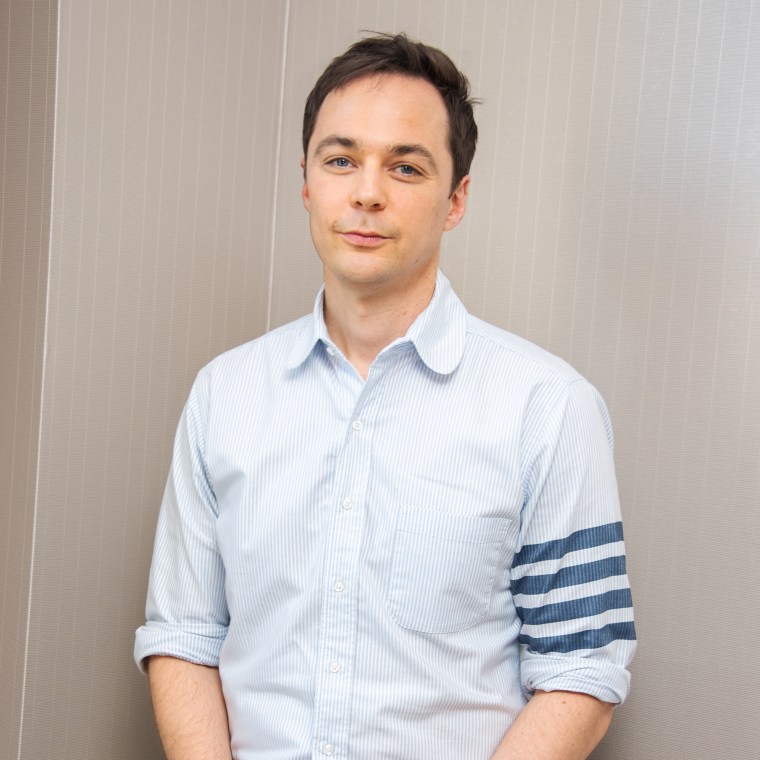 Jim Parsons
Former "Big Bang Theory" star Jim Parsons revealed in late September that he and his husband, Todd Spiewak, both suffered with COVID-19 in March.
Parsons described the experience to "Tonight Show" host Jimmy Fallon, explaining that he and Spiewak at first had no idea how sick they were. "We didn't know what it was. We thought we had colds," he said. "And then it seemed less likely, and then finally we lost our sense of smell and taste."
Living without his senses was one of the worst parts of the virus for Parsons. "It defied the descriptions for me. I didn't realize how completely taste and smell could be gone," said the actor.
"And when you're in quarantine, and there's really nothing to do but eat — oh, my God, that was brutal," Parsons added, joking, "I ate everything, but I just didn't taste it. Definition of wasted calories."
Dwayne "The Rock" Johnson
Actor Dwayne "The Rock" Johnson announced in early September that his entire family had tested positive for the novel coronavirus.
In a selfie video he shared on Instagram, the action star, 48, said that he, his wife, Lauren Hashian, and their two young girls, Jasmine, 4, and Tiana, 2, all tested positive for the virus, though his young daughters had fewer symptoms than their parents. (Johnson didn't mention his older daughter, Simone, 19, whom he shares with his ex-wife, Dany Garcia.)
"I can tell you that this has been one of the most challenging and difficult things we've ever had to endure as a family and for me personally," he said. "And I've gone through some doozies in the past…I've gotten my a-- kicked a little bit in the past…but testing positive for COVID-19 was much different than overcoming nasty injuries or being evicted or even being broke, which I have been a few times."
Though the experience had been a "real kick in the gut," Johnson said her and his loved ones were now "on the other side" of the virus.
"We're no longer contagious, and we are — thank God — we are healthy," he said. "We've gotten through COVID-19 stronger and healthier."
Alyssa Milano
Alyssa Milano has been chronicling her battle with the coronavirus on social media. The former "Who's the Boss?" and "Charmed" star, 47, revealed in an August post on Instagram that she began experiencing COVID-19 symptoms in April. Though she tested negative twice for the virus, her symptoms, which included shortness of breath, vertigo, body aches, headaches, fever, loss of smell and hair loss, continued.
Milano later took an antibody test from a lab that she said tested positive for antibodies, meaning she had the illness.
The actor shared an update on Instagram in September to say her health had been improving, though she was still experiencing "occasional heart palpitations."
"I had a ct scan of my lungs and a cardiac MRI and both were normal. I get super scared sometimes, though," she wrote. "Not of getting sick again but of my loved ones getting sick. I don't ever want them to have this thing. It's a beast. So I vacillate between being so grateful and so terrified. Grateful that it was me who got sick and terrified that friends or family will be sick. And I can't help but wonder—how are you? Please be safe. Please let me know you're ok."
Tony Shalhoub
Actor Tony Shalhoub announced on May 11 that he and his wife, Brooke Adams, had both recovered after testing positive for the coronavirus. The "Marvelous Mrs. Maisel" star, 66, shared the news during an appearance on the new Peacock web series, "The At-Home Variety Show." Shalhoub reprised his Adrian Monk character from "Monk" to imagine how the germaphobic homicide detective would react to the pandemic. Afterwards, speaking as himself, Shalhoub urged viewers to follow health guidelines. "We really are all Monk now," he said. "Last month, my wife, Brooke, and I came down with the virus, and it was a pretty rough few weeks. But we realize that so many other people have and had it a lot worse."
Pink
Pop star Pink, 40, revealed on Instagram April 3 that she and her 3-year-old son, Jameson, were on the mend after showing symptoms of the coronavirus two weeks before. The singer said she was able to get tested after speaking with her primary care physician and had tested positive for the virus.
The singer shared details about the pair's battle with the virus to talk show host Ellen DeGeneres on April 9, revealing that Jameson got sick first, developing high body temperatures March 14, three days after the family started their quarantine. He also had stomach pains, diarrhea, chest pains, a headache and a sore throat, as well as a fever that reached 103 degrees.
"It was terrifying at one point," she said. "Then I got sick, maybe March 16. In hindsight, it all makes sense, but when it's happening, it's such a weird experience that you just don't put together until after the fact or until days go by."
Pink's husband, Carey Hart, 44, and their daughter, Willow, 8, did not show symptoms of the virus.
Boris Johnson
Boris Johnson, the British prime minister, tweeted March 27 that he has tested positive for the coronavirus. Johnson, 55, was was taken into an intensive care unit April 6, a day after being hospitalized for his symptoms. He was released from the hospital April 12.
"The efforts of millions of people across this country to stay home are worth it. Together we will overcome this challenge, as we have overcome so many challenges in the past," he tweeted upon his release.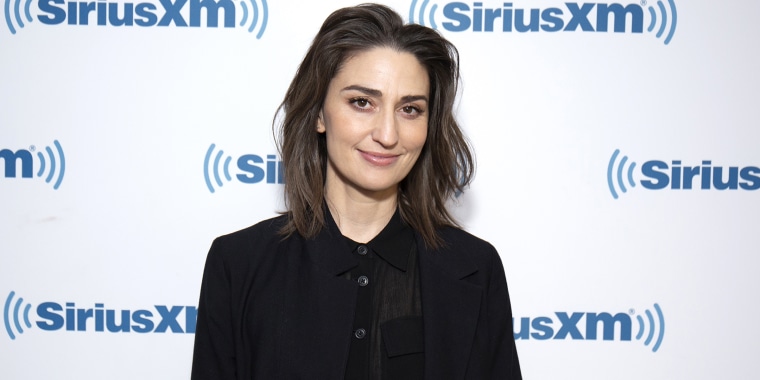 Sara Bareilles
Singer-songwriter Sara Bareilles, 40, shared a video April 2 on her Instagram story saying she was "grateful for every easy breath" after revealing she had recovered from "a very mild case" of coronavirus.
"I had it, just so you know," said the "Waitress" star while walking outside. "I'm fully recovered, just so you know. And I am just thinking about all the people who are walking through this really tricky time and sending a lot of love and just being really grateful for every easy breath and every day that I get to be walking around."
John Prine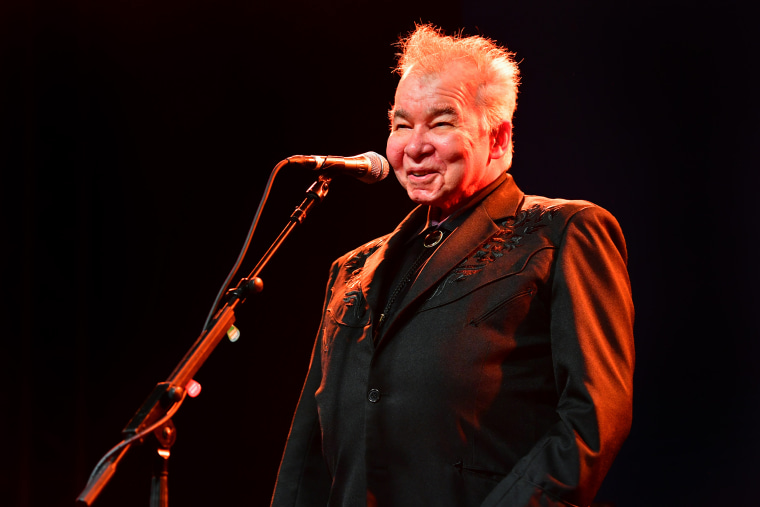 Singer-songwriter John Prine died April 7 from complications related to COVID-19 at age 73. With his raspy voice and poignant lyrics, the country-folk musician was championed by peers including Bob Dylan, Kris Kristofferson and Bonnie Raitt. The one-time mailman wrote his way into the Songwriters Hall of Fame and had already been selected to receive a 2020 Grammy Award for lifetime achievement.
Prine underwent cancer surgery in 1998 to remove a tumor in his neck identified as squamous cell cancer, and in 2013, he had part of one lung removed to treat lung cancer.
Hal Willner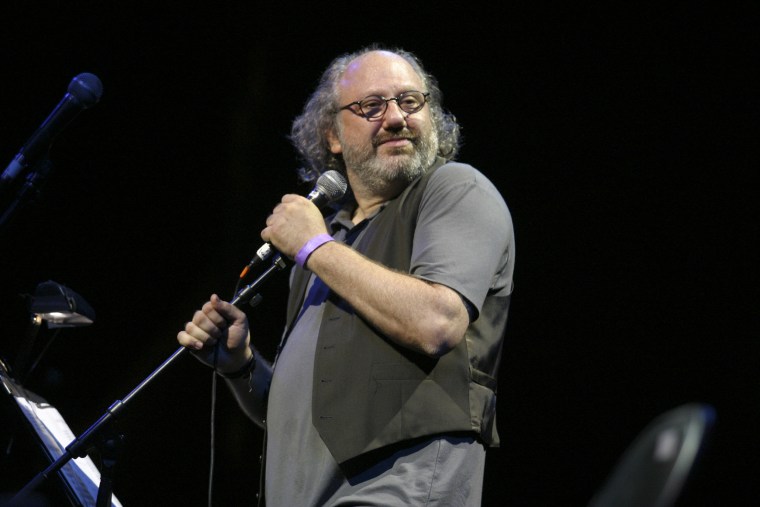 Hal Willner, a music producer and longtime "Saturday Night Live" music supervisor, died April 7 due to complications of coronavirus. He was 64. Willner was remembered on social media by several former "SNL" stars, including Julia Louis-Dreyfus, who tweeted, "Absolutely devastated to get this news about my weird and lovely pal, Hal. We are heartbroken."
Jay Benedict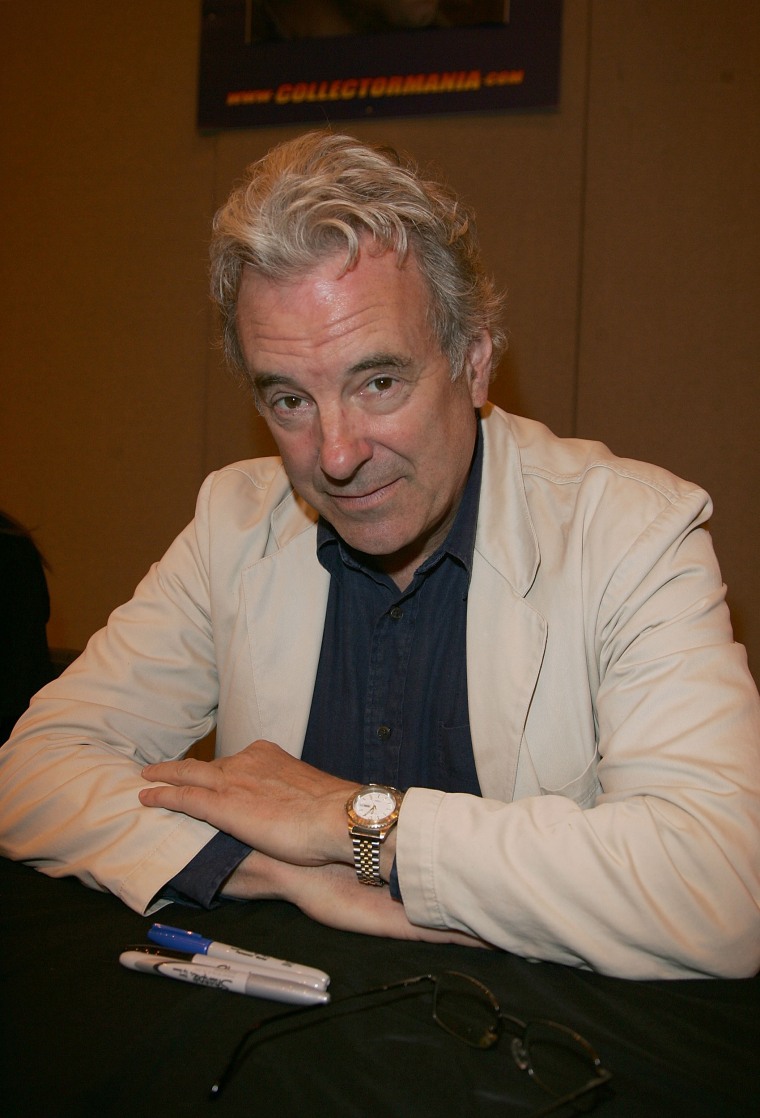 Actor Jay Benedict, who appeared James Cameron's "Aliens" and Christopher Nolan's "The Dark Knight Rises," among other major movies, died on April 4 after contracting coronavirus. He was 68.
Adam Schlesinger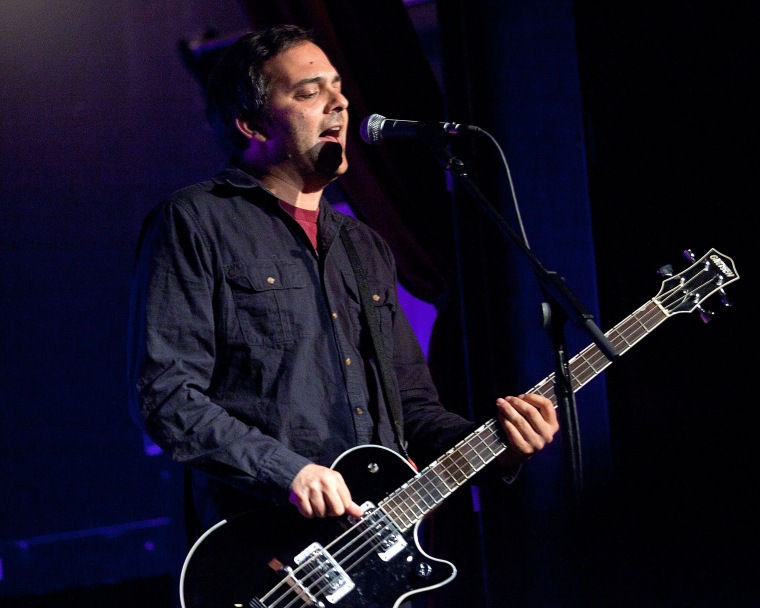 Adam Schlesinger, a musician and songwriter best know for his work as a member of the band Fountains of Wayne — who scored a 2003 hit with "Stacy's Mom" — and as an Emmy-winning songwriter for TV's "Crazy Ex-Girlfriend," died April 1 as a result of coronavirus complications. He was 52.
An EGOT contender, Schlesinger had been nominated for Oscars, Tonys, Grammys and Emmys and won the latter two awards. One of Schlesinger's first forays into writing for the screen happened when he co-wrote the theme song for the Tom Hanks-directed film "That Thing You Do!"
Ellis Marsalis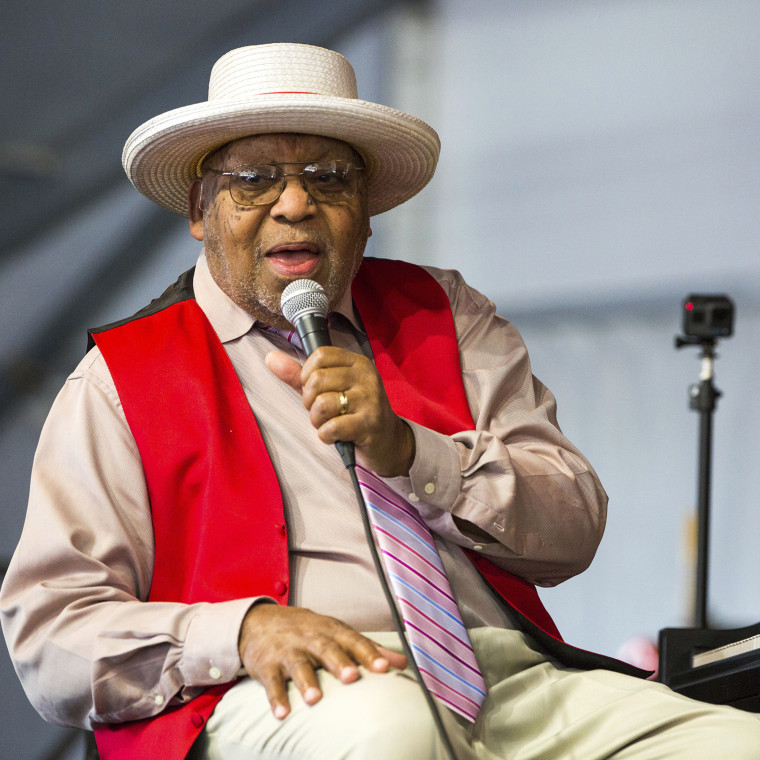 Ellis Marsalis, the patriarch of the Marsalis family of jazz musicians, died April 1 of complications from the coronavirus at the age of 85. Marsalis, whose sons included trumpeter Wynton, saxophonist Branford, trombonist Delfeayo, and drummer Jason, was a talented pianist and an educator who helped usher in jazz's late-20th-century resurgence.
Andrew Jack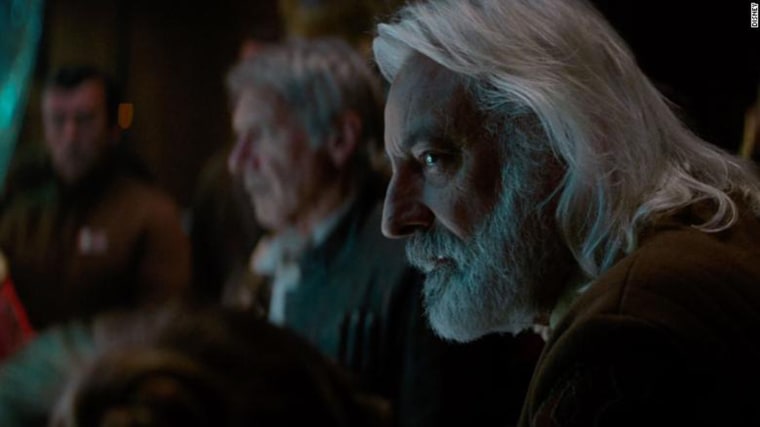 Andrew Jack, a longtime Hollywood dialect coach who had a supporting role as Major Ematt in "Star Wars: The Force Awakens" and "Star Wars: The Last Jedi," died March 31 of complications from the coronavirus. He was 76.
Joe Diffie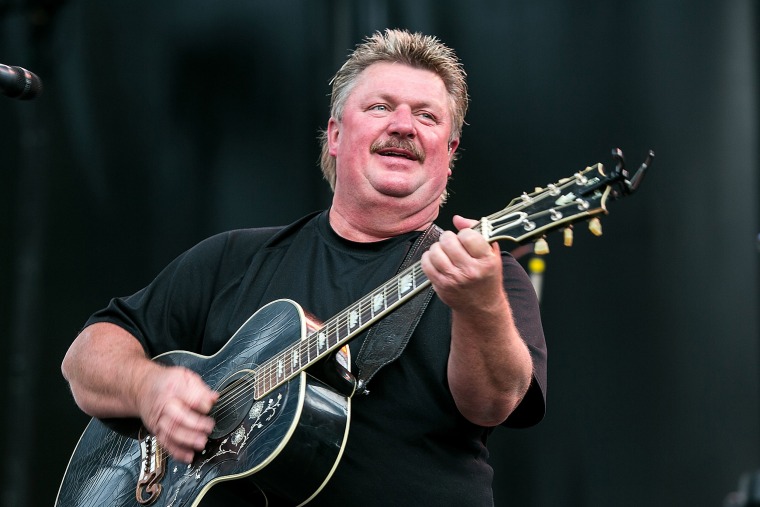 Country star Joe Diffie died March 29 of complications from the coronavirus. He was 61. Diffie scored more than a dozen Top 10 hits in the 1990s including "Pickup Man," "Third Rock from the Sun," "Bigger Than the Beatles" and "If the Devil Danced (In Empty Pockets)."
Alan Merrill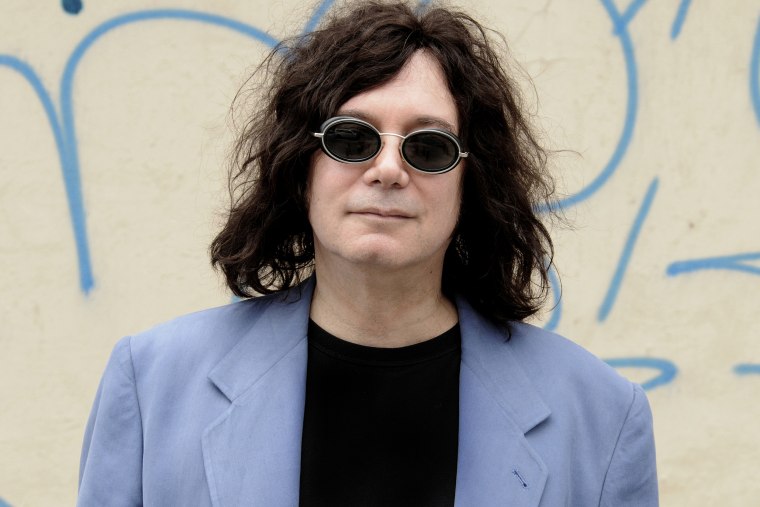 Musician Alan Merrill died March 29 as a result of the coronavirus. He was 69. Merrill was a member of the band The Arrows when he wrote and recorded the single "I Love Rock 'n' Roll" in 1975. The song later went on to become a chart-topping hit for Joan Jett & The Blackhearts in 1982.
Tom Hanks and Rita Wilson
Oscar winner Tom Hanks and his wife, actress and singer Rita Wilson, both 63, announced they'd tested positive for the virus in an Instagram post on March 11. The couple, who were in Australia when they became sick, continued posting about their condition during their hospitalization and subsequent self-isolation. They've also shared charming updates about how they're killing time together, including this video of Wilson demonstrating her previously unknown rapping skills.
Download the TODAY app for the latest coverage on the coronavirus outbreak.
Prince Charles
A press statement from Clarence House on March 25 revealed that Prince Charles, 71, had tested positive for the coronavirus. "He has been displaying mild symptoms but otherwise remains in good health and has been working from home throughout the last few days as usual," the statement read.
Charles' wife, Camilla, Duchess of Cornwall, has also been tested, according to Clarence House, and results came back negative.
Andy Cohen
"Watch What Happens Live" host Andy Cohen revealed his diagnosis on Instagram on March 20. The 51-year-old Bravo star said in an interview days later that the "very worst part" about self-isolating is being apart from his 1-year-old son, Ben. Cohen said his symptoms included body aches, and loss of appetite and sense of smell.
Chris Cuomo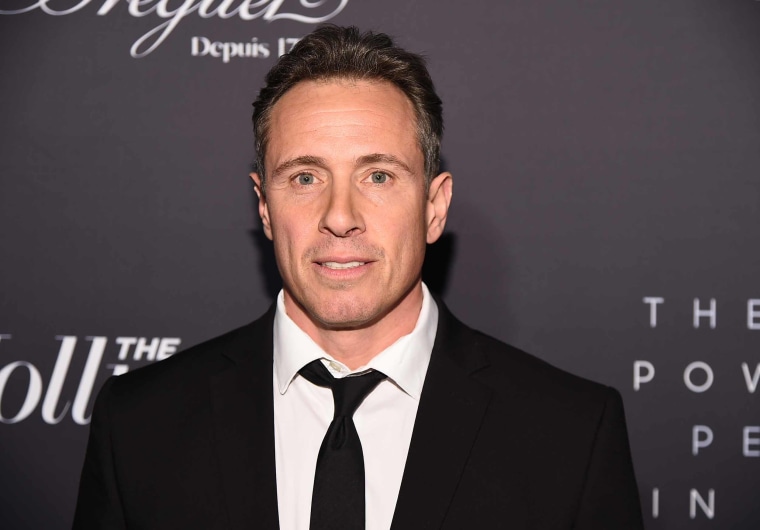 CNN news anchor Chris Cuomo, brother of New York Gov. Andrew Cuomo, announced March 31 that he tested positive for the virus.
"I just found out that I am positive for coronavirus. I have been exposed to people in recent days who have subsequently tested positive," the 49-year-old Cuomo tweeted.
Despite suffering with fever, chills and shortness of breath, Cuomo said he still planned to film his "Cuomo Prime Time" show from his basement, where he has self-quarantined.
Idris Elba
British actor Idris Elba tweeted a video of himself on March 16 saying he'd been diagnosed with the virus. The "Hobbs & Shaw" star, 47, who appeared in the clip alongside his wife, model Sabrina Dhowre Elba, said he was asymptomatic and opted to get a test after he'd been exposed to "someone who had also tested positive."
Elba also urged fans to be "vigilant" about their own health. "Look, this is serious, you know? Now's the time to really think about social distancing, washing your hands. Beyond that, there are people out there who aren't showing symptoms and that can easily spread it," he said.
Colton Underwood
Former "Bachelor" Colton Underwood revealed his diagnosis March 20 in a video he shot at his girlfriend Cassie Randolph's family's house in Huntington Beach.
"It's been kicking my a--, just to put it very bluntly," said the former NFL player, 28. "I can't even walk up a flight of stairs without being out of breath and I have to sit down every time I go to the bathroom just because I'm exhausted."
Floyd Cardoz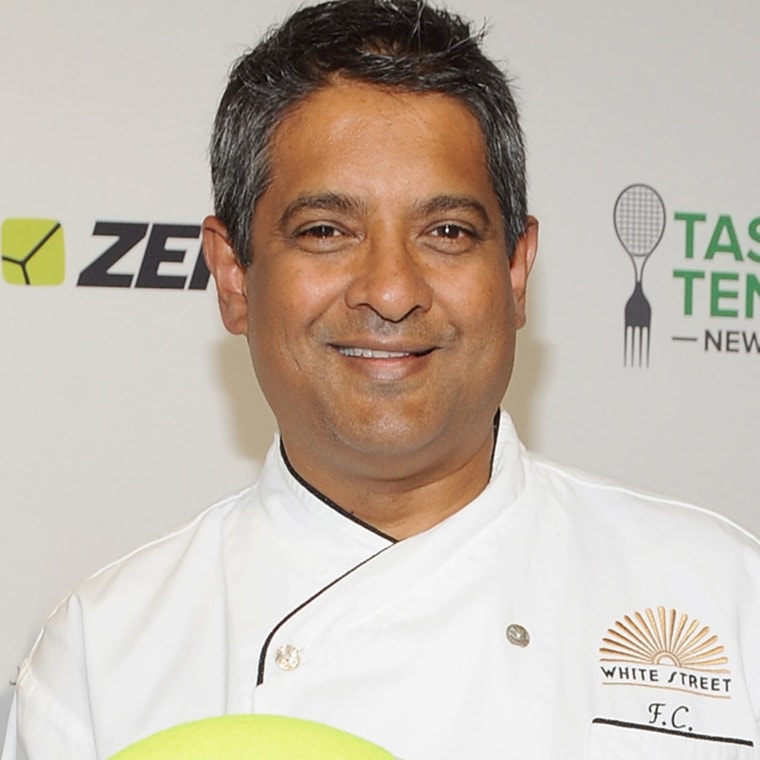 Floyd Cardoz, the groundbreaking Indian chef who won Bravo's "Top Chef Masters," died March 25 from complications of the coronavirus. He was 59. Cardoz, who recently appeared on the Netflix series "Ugly Delicious," was a co-owner of two restaurants, The Bombay Canteen and O Pedro, in Mumbai, India.
On March 18, he admitted himself to a New York-area hospital after reportedly feeling feverish. He'd recently returned from a trip to Mumbai, where he was set to open a third restaurant, Bombay Sweet Shop.
Plácido Domingo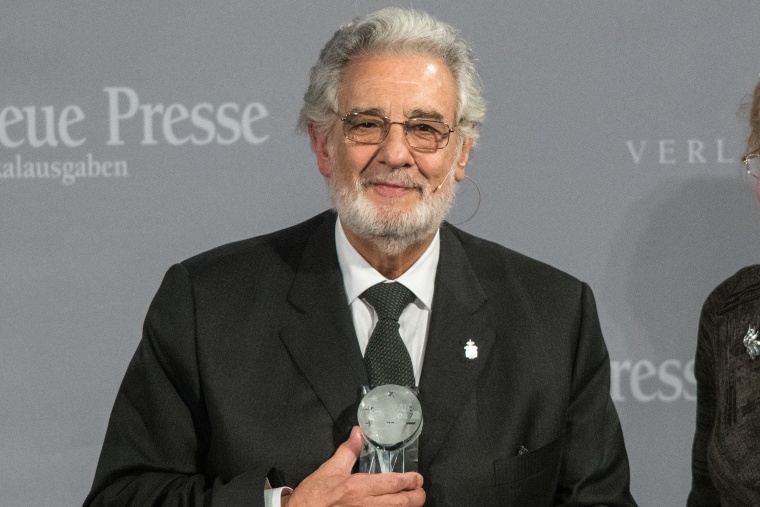 Famed opera singer Plácido Domingo, 79, wrote on Facebook March 22 that it was his "moral duty" to announce he'd tested positive for the virus. "My family and I are all in self isolation for as long as it is deemed medically necessary," he shared. "Currently we are all in good health but I experienced fever and cough symptoms therefore deciding to get tested and the result came back positive."
Terrance McNally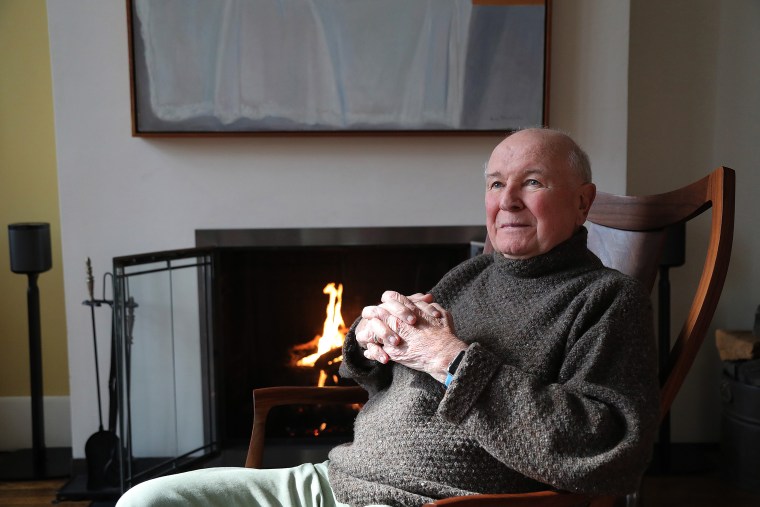 Four-time Tony Award-winning playwright Terrance McNally died March 24 at age 81 of complications of the coronavirus, a spokesperson said. McNally, who was a lung cancer survivor with chronic obstructive pulmonary disease, was frequently described as the "bard of American theater."
McNally's plays included "Kiss of the Spider Woman" (1993) and "Ragtime" (1998), "Love! Valor! Compassion!" (1995) and "Master Class" (1996).
David Bryan of Bon Jovi
Bon Jovi keyboardist David Bryan, 58, opened up about his positive test results on Instagram March 22. "I've been sick for a week and feeling better each day. Please don't be afraid! It's the flu not the plague," said the musician.
"I've have been quarantined for a week and will for another week. And when I feel better I'll get tested again to make sure I'm free of this nasty virus," he added.
Rachel Matthews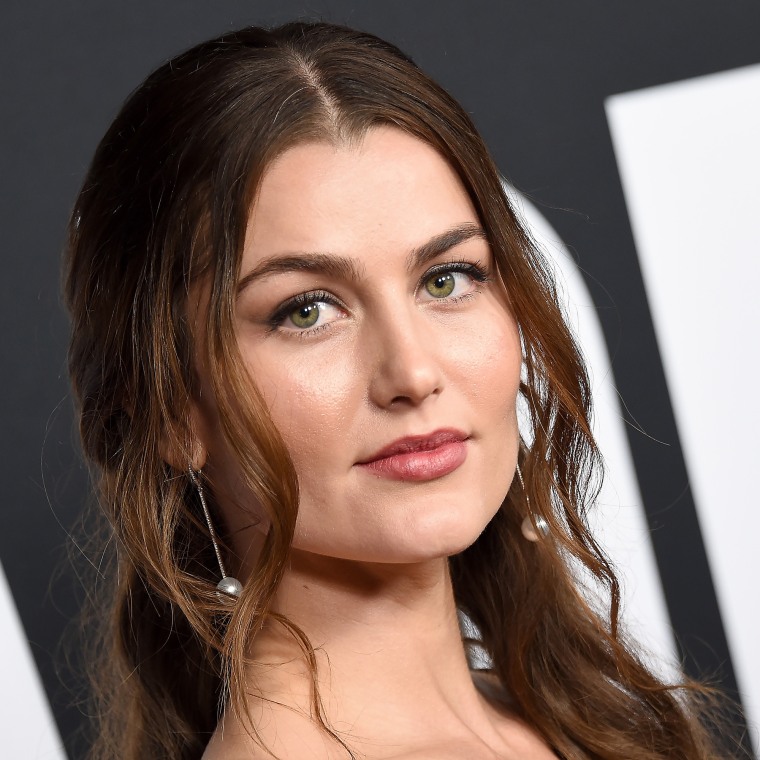 Rachel Matthews, the 26-year-old actress who voiced the character Honeymaren in "Frozen II," announced her diagnosis March 16 on Instagram.
Matthews, who opted to get tested after being around someone who was "a confirmed case," said her symptoms included a sore throat, fatigue, headache, fever, body chills, dry cough, pain in her lungs, shortness of breath and loss of appetite. She urged fans who are experiencing symptoms but haven't been able to get tested to "treat yourself as if you are positive (you most likely are)."
"Rest, drink lots of liquids and SELF QUARANTINE," she wrote
Olga Kurylenko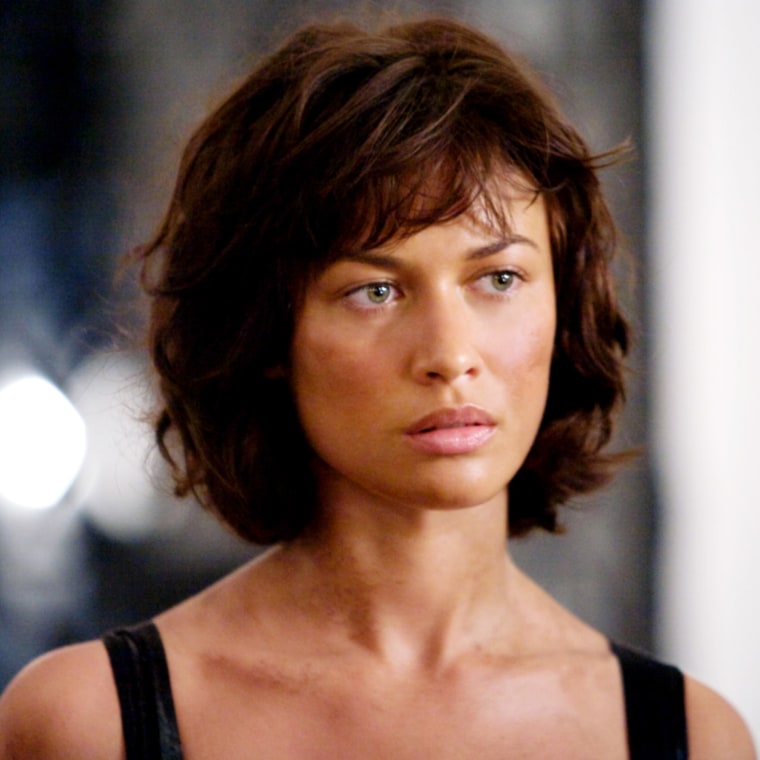 Former Bond girl Olga Kurylenko, who played Camille opposite Daniel Craig in 2008's "Quantum of Solace," revealed her diagnosis March 15 on Instagram. The Ukrainian-born actress, 40, wrote, "Locked up at home after having tested positive for Coronavirus. I've actually been ill for almost a week now. Fever and fatigue are my main symptoms."
She also urged fans to take precautions about the virus. "Take care of yourself and do take this seriously!" she wrote.
Debi Mazar
Actress Debi Mazar shared news of her diagnosis in an Instagram video on March 21. The "Younger" star, 55, said her entire family had experienced a similar "odd bug" over the previous month. Mazar said her symptoms included fever, headache, sore throat, body aches, ringing ears and dry cough.
Kristofer Hivju
"Games of Thrones" star Kristofer Hivju said in an Instagram post on March 16 that he'd tested positive for the virus and that he and his family members were self-isolating. "We are in good health — I only have mild symptoms of a cold," said the 41-year-old actor.
Jackson Browne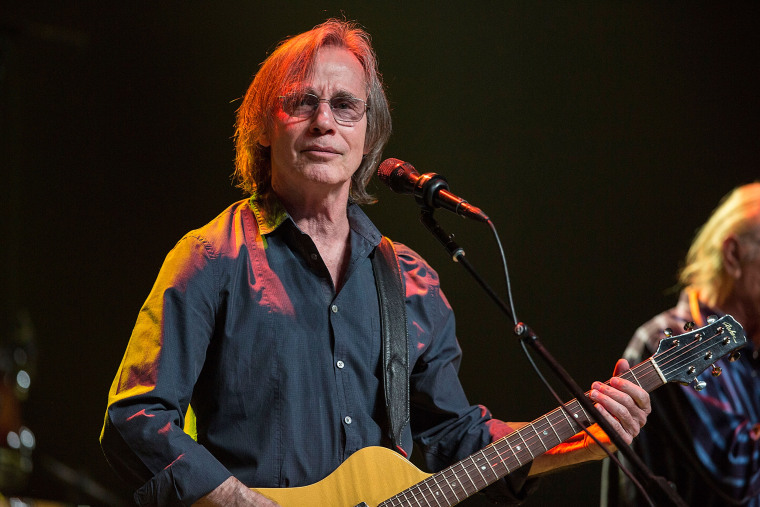 Singer-songwriter Jackson Browne told Rolling Stone in a March 24 interview that he'd been diagnosed with the virus. "My symptoms are really pretty mild, so I don't require any kind of medication and certainly not hospitalization or anything like that," said Browne, 71. "
Browne said he got tested after coming down with a ""a small cough and a temperature."
"It's important for us all to be pretty forthcoming about what we're going through," said the singer.
Daniel Dae Kim
Actor Daniel Dae Kim shared a video of himself announcing his diagnosis on March 19. One of the stars of the NBC series "New Amsterdam," Kim, 51, told fans he was on the mend. "Today, even though I'm not 100 percent, I'm pretty close," he shared.
Mark Blum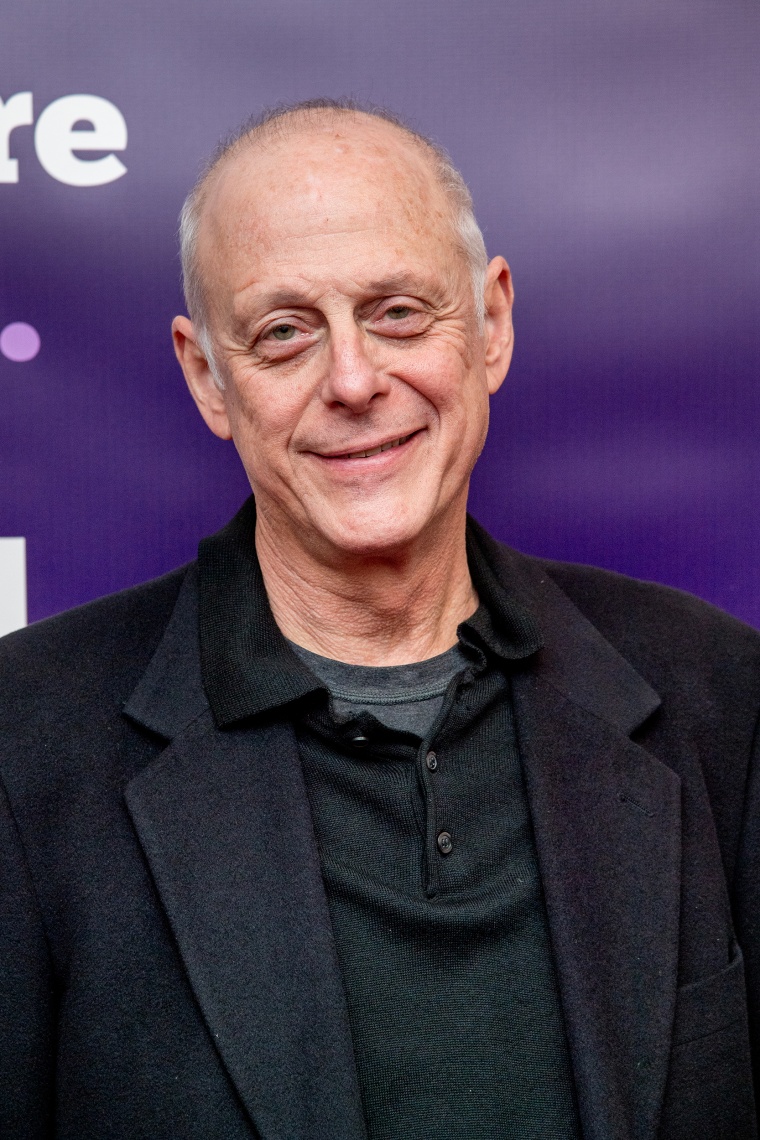 Actor Mark Blum, who starred opposite Madonna in 1985's "Desperately Seeking Susan," died March 25 as a result of complications from the coronavirus at age 61. Madonna paid tribute to Blum in a heartfelt Instagram post after learning of his passing.
"I Want to Acknowledge the Passing of a remarkable Human, fellow actor and friend Mark Blum, who succumbed to Coronavirus," she wrote. "This is really tragic and my heart goes out to him, his family and his loved ones. I remember him as funny warm, loving and professional when we made Desperately Seeking Susan in 1985!!"
"Another reminder that this virus is no joke, nothing to be casual about or pretend wont affect us in some way," the singer added. "We need to stay grateful -be hopeful- help each other-and follow the quarantine rules!"
Josh Wallwork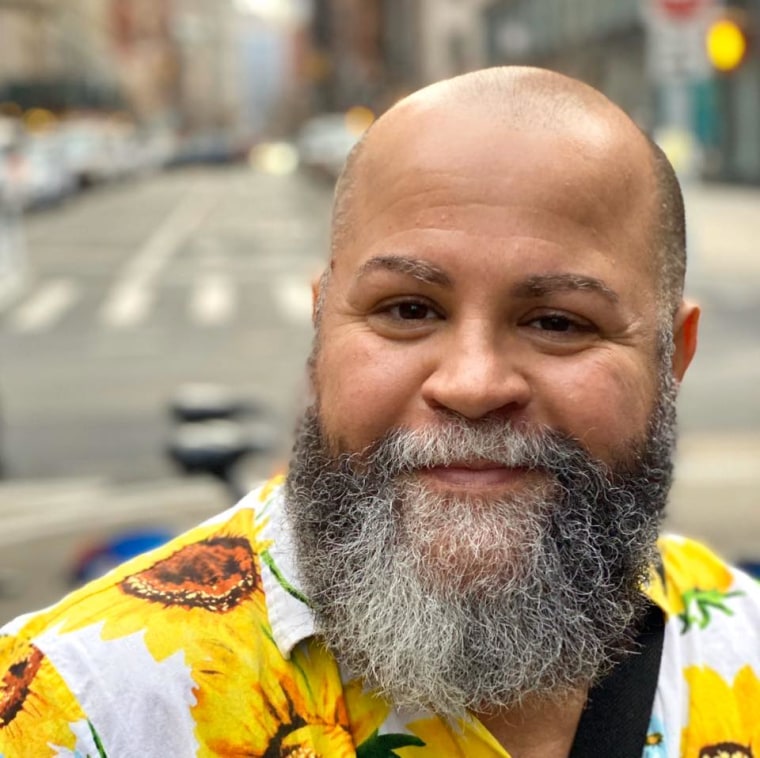 Josh Wallwork, a longtime costumer for the NBC series "Law & Order: SVU," died after experiencing complications from the coronavirus. He was 45. Mariska Hargitay, one of the show's stars, honored Wallwork on Twitter, writing, "Heartbroken we are. I don't think I ever saw him without a smile on his face. He brought love and kindness everywhere he went. Always ready with the joke. The SVU Corredor will never be the same. We will miss you Josh. #ForeverInOurHearts"
Sophie Grégoire Trudeau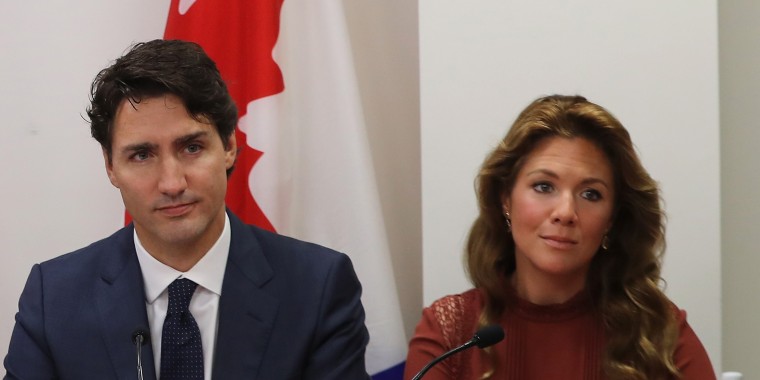 Sophie Grégoire Trudeau, 44, wife of Canadian prime minister Justin Trudeau, tested positive for coronavirus after returning from a brief trip to the U.K. After Grégoire Trudeau's diagnosis, which was announced on March 12, she and her husband put themselves in self-isolation for two weeks.
Rand Paul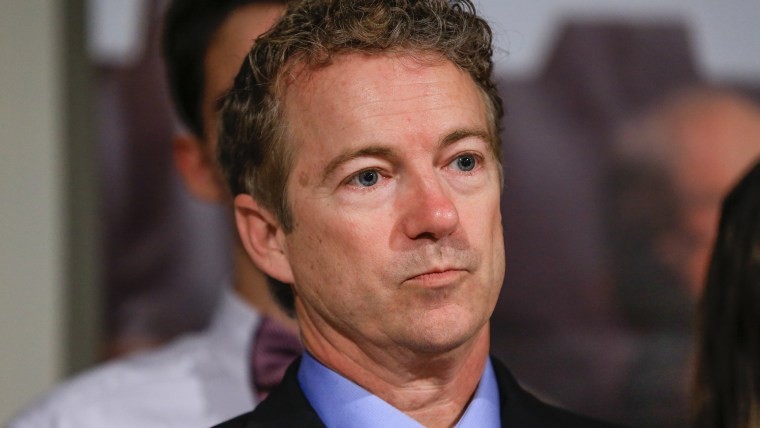 Sen. Rand Paul, R-Ky., is the first senator and the third member of Congress to test positive.
"He is feeling fine and is in quarantine. He is asymptomatic and was tested out of an abundance of caution due to his extensive travel and events. He was not aware of any direct contact with any infected person," Rand's Twitter account tweeted March 22.
The account said Rand, who is working remotely, expected "to be back in the Senate after his quarantine period ends and will continue to work for the people of Kentucky at this difficult time."
Donovan Mitchell and Rudy Gobert
NBA star Donovan Mitchell 23, thanked fans in an Instagram post on March 12 after news spread that he and his Utah Jazz teammate Rudy Gobert, 27, tested positive for the virus. The pair were the first in a handful of high-profile athletes, including Brooklyn Nets forward Kevin Durant, Detroit Pistons forward Christian Wood and Boston Celtics player Marcus Smart, to share that they'd tested positive for COVID-19.