Presidential politics are always ripe for laughs on "Saturday Night Live," and that's proved especially true during this particular campaign season. After all, as "SNL" regular Cecily Strong told TODAY, "There's so much wackiness right now."
And she should know. In addition to playing the parts of a debate moderator, a political pundit and a voter in various skits, she's also taken on a recurring role — as the wife of Republican frontrunner Donald Trump.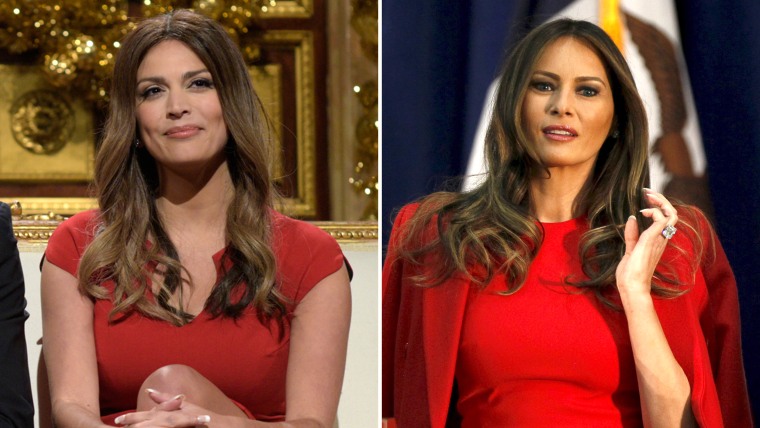 Just like the real Melania Trump, Stong's version is poised, elegant and happy to defend her husband — and she's likable. Or at least Strong hopes so.
MORE: Donald Trump: Saturday Night Live asked me to host because 'I get good ratings'
"She's glamorous, and I don't really like to go mean with my comedy," the actress explained. "She never asked to be political, so when I play her, we try to keep it nice and keep her fun. I try to play her likable."
And it's a part she's happy to play.
When TODAY's Al Roker asked her about being given the assignment, she shot back, "Assigned? Oh, I asked! I love her."
You can see more from Strong when her latest film, "The Boss," starring Melissa McCarthy, opens in theaters nationwide Friday. And, of course, you can always catch her Saturday nights on NBC.
Follow Ree Hines on Twitter.