Catherine Zeta-Jones' life changed the day she met future hubby Michael Douglas. Now she's honoring that magical moment with a throwback pic on Instagram.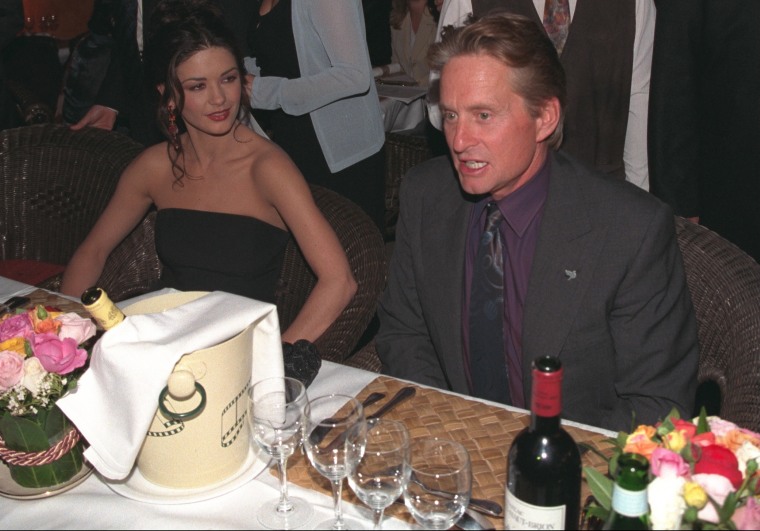 "Meeting my husband for the first time at the Deauville Film Festival. Can't remember what he was talking about," Zeta-Jones, 48, wrote in the caption.
The pair may have only met that day, but in the photo Zeta-Jones is already staring at Douglas dreamily.
The "Chicago" star's fans appear to have noticed, too.
"Starstruck/love," one wrote in the comments.
"You were smitten," teased another.
The Oscar-winning pair would go on to marry in 2000 and are the proud parents of two teens: son Dylan, who turns 18 on Aug. 8, and daughter Carys, 15.
Last November, Zeta-Jones took to Instagram to honor the 17th anniversary of the day she "said 'I do' to my best friend."
The actress shared a sweet photo from the couple's wedding day, writing, "Thought it could never get better than that day, but it did."
"With you, in my life, and Dylan and Carys, every day could be a twelve hour fantastic party at the Plaza in New York," she gushed. "Love you."