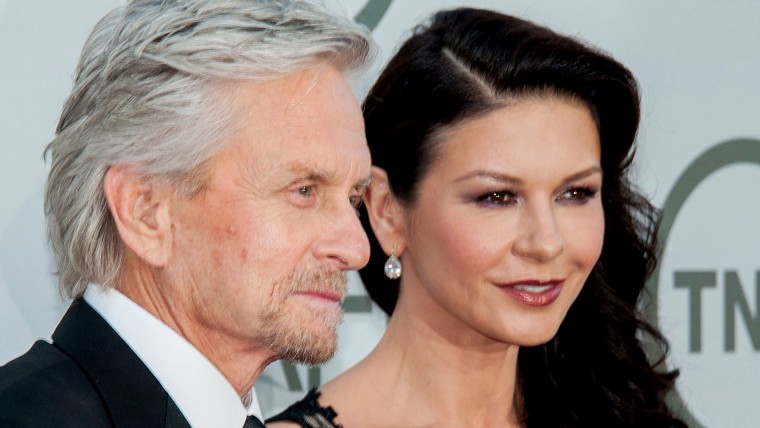 Michael Douglas is once again opening up about his battle with cancer.
Speaking in front of 3,000 doctors at the International Federation of Head and Neck Oncologic Societies' 5th World Congress event in New York on Sunday, the 69-year-old actor got candid while talking about being misdiagnosed three times before his 2010 throat cancer diagnosis. 
"Generally when I'm on a stage at a prestige event like this I'm accepting some kind of an award," Douglas said from the stage.

"As long as nobody tells me to bend over and touch my toes and cough we're all going to be just fine," he added. "In all seriousness and in every sense of the word, I'm very fortunate to be here today."
PHOTOS: Most surprising celeb splits
"I'm very happy to be here this morning with my husband," Douglas' wife Catherine Zeta-Jones later said. "I mean that literally. I'm very happy to be here with my husband."
Born into Hollywood royalty, the actor's resume includes "Streets of San Francisco," "Wall Street," "Fatal Attraction" and more.
The actress added of Douglas' cancer diagnosis, "I was a mess. I'll be quite frank, I was a mess ... When I'm married to a man who has such a conviction for life ... he fights to make the wrongs right."

PHOTOS: Celeb cancer survivors 
As for the future of oncology, Douglas concluded, "We can only imagine what the next century will bring. Thank you for saving my life."