/ Source: The Associated Press
Marshall, Will and Holly were on a routine expedition when they got sucked into the prehistoric "Land of the Lost." But where are the stars of the 1970s children's TV series now?
Some continued working in entertainment; others got far away from the business. But Spencer Milligan (Marshall), Wesley Eure (Will), Kathleen Coleman (Holly) and Philip Paley, who played the mischievous primate Cha-Ka, have stayed in touch some 35 years later, which seems unusual for a series that lasted only three seasons.
With the "Land of the Lost" movie having opened last weekend, now's a good time for us to catch up with them, too:
Spencer MilliganThe 70-year-old Milligan, who played Will and Holly's dad, Rick Marshall, lives with his wife on a 110-acre farm overlooking the water near Sturgeon Bay, Wis., which they've had for the past 18 years.
"We love it because we have all this privacy," Milligan told The Associated Press in a rare interview. "I get the opportunity to direct local plays — I did a couple of plays a couple of years ago, a revival of Tennessee Williams one-acts. I like directing, it's fun."
After "Land of the Lost," he did episodes of such varied TV series as "The Bionic Woman," "Alice," "Quincy M.E." and "General Hospital." He also taught acting.
When he heard about a movie version of "Land of the Lost," Milligan thought: "Well, isn't that something?"
"It's a little kookier than what we did," he said. "They got dinosaurs that look like dinosaurs!"
Milligan left after the first two seasons over a salary dispute with creators Sid and Marty Krofft. Ron Harper replaced him in the final season as Marshall's brother, Jack.
"We had a difference of opinion, let's put it this way, on using my face for stuff and paying me — lunch boxes, compasses — where they were selling them and I thought it was only fair that everyone should get their fair share."
Still, Milligan said he planned to see the movie over the weekend — but he never watches the show.
"That was then," he said. "I don't watch it, I don't think about it too much. You move on. ...
"I did love working with the kids," he added. "I did enjoy spending time with them. We had a lot of fun."
Wesley EureWhile playing the hunky Will, Eure was simultaneously shooting "Days of Our Lives," where he played the original Mike Horton from 1974-81. He also co-starred with Valerie Bertinelli, Conrad Bain and Red Buttons in the 1979 movie "C.H.O.M.P.S.," about a young man who develops a robot dog, and in the late '80s he hosted the kids' game show "Finders Keepers" on Nickelodeon.
But Eure has had even more success behind the camera, co-developing the animated PBS children's series "Dragon Tales" and authoring several kids' and comedy books. He's also a longtime fundraiser for AIDS and breast cancer charities in Palm Springs, Calif., where he lives.
Eure, 57, recently came out in an interview with the Web site After Elton, which covers gay and bisexual men in entertainment. In it, he discussed the frustration of being a closeted teen idol in the '70s and his yearlong relationship with Richard Chamberlain. He now has a partner of 2 1/2 years.
"It was a horrible time in Hollywood, being gay. It was horrible," Eure told the Web site. "I was on the cover of Tiger Beat and all those a lot, and they'd do those 'Win a Date With Wesley' and 'Who's Wesley Dating?' It was so disingenuous."
As for the "Land of the Lost" movie, Eure shot a cameo which was cut when the ending was changed. But he attended the premiere at Hollywood's Grauman's Chinese Theater, as did Paley.
"I walked down the red carpet and it was surreal," he wrote on his Web site, wesleyeure.com. "To think our little Saturday morning show could generate so much buzz! The cost of the party after the show was probably the entire budget of our first season in 1973."
Kathleen ColemanColeman, who went by Kathy in the "Land of the Lost" credits, was famous for her red plaid shirt and blond braided pigtails. But she didn't do much acting after that.
She married young into the prominent Bell family, which settled Bel-Air and other upscale sections of West Los Angeles, and had two sons who are now 28 and 26. While she was only married for five years, she said the family took care of her for 25 years afterward.
Now 47, she lives in the Santa Clarita Valley north of Los Angeles with her longtime boyfriend and is writing a memoir.
While Coleman also shot a cameo that never made it into the movie, she said that, unlike her TV co-stars, she wasn't invited to the premiere. She also said she was made to feel uncomfortable after getting sick on the set. Universal Pictures declined comment.
"I'm mad," Coleman said. "I'm really mad because my family, my friends, my fans are like, 'Why wouldn't you be there?"'
But she remains close with her former castmates, whom she called "a family," and has fond memories of the series.
"It was a lovely time in my childhood," she said. "What kid wouldn't like to be running around the set? We had two sound stages — there were caves, things you can climb on — it was a great time back then."
Philip Paley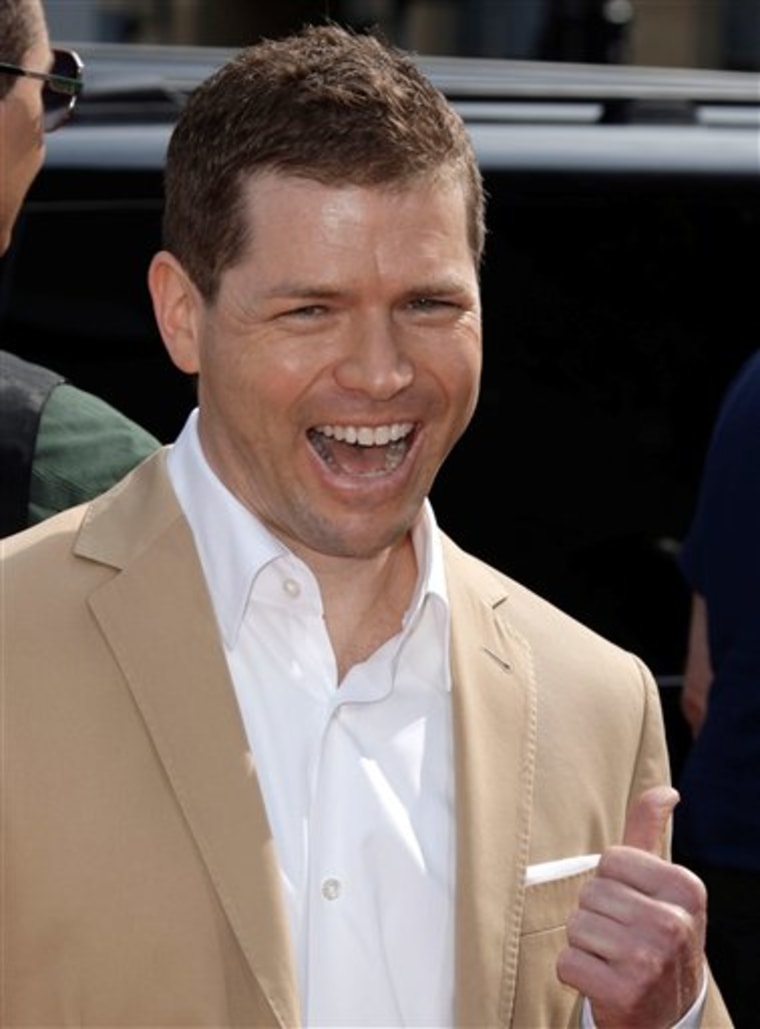 Paley was only 10 when he was cast as the furry, playful Cha-Ka. Now 45, he's a litigation support project manager at a Los Angeles law firm, helping attorneys gather and preserve evidence during the discovery phase of a trial. Before that, he was a paralegal for 10 years. He's also getting married in July. But he says he misses acting.
"Of course," he said. "It's a lot of fun, I think I'm pretty good at it. I have a problem with the whole pursuit of acting. It's so fraught with rejection, and the pursuit of it is not really for me, but I really enjoy the doing of it."
Attending the premiere and seeing the "Land of the Lost" movie "was very exciting," he said.
"For 35 years, the cast never really received any recognition for the work we did, and so it was pretty cool to finally get a little recognition for our work. We've always known it was a positive show — people love the characters, people were really into it. It imprinted on people some really good things from their childhood.
"The allure of the show still is that it's great for kids," he continued. "It's filled with intrigue and it's a little bit scary and there's a lot of innocence in the characters, particularly between Cha-Ka and Holly and how they interact."
Like Coleman, Paley is writing a book about his time on the show. He also has a Facebook page to interact with Cha-Ka fans.