A Los Angeles court has granted Cassie Randolph a temporary restraining order against her ex-boyfriend, the former "Bachelor" Colton Underwood.
In her request for the restraining order, Randolph accuses Underwood of "harassing and stalking" her in various instances since this past June. She described how he "sent her unsettling text messages, repeatedly called her and placed a tracking device on her vehicle."
The court documents, dated Sept. 11, also include screenshots of texts allegedly exchanged between the reality TV couple.
In one of the texts, Underwood allegedly calls Randolph "a selfish person who isn't ready to be loved."
"I spent two years loving you the best I could and now I'm sitting here feeling like a fool," the text message continues.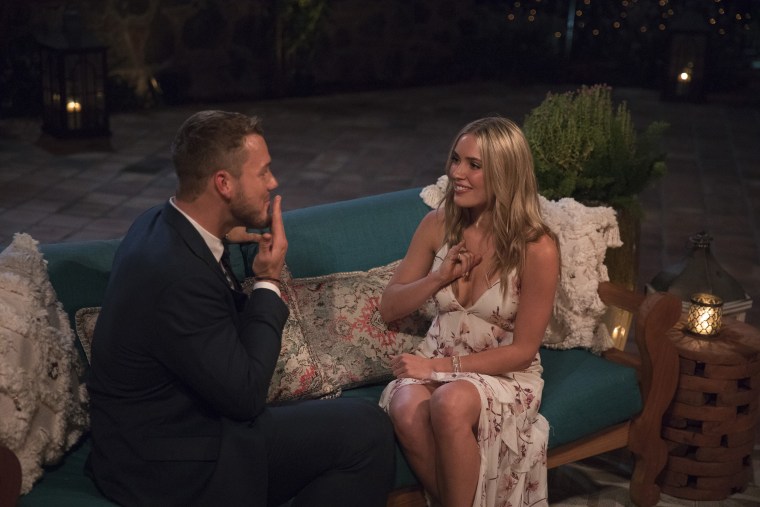 Randolph, 25, also accused Underwood of using "alias phone numbers" to send her and her friends harassing text messages. "You'll have nothing but regrets later with how you treat people," one of those messages read.
Randolph, who competed for Underwood's love on season 23 of "The Bachelor," also accused her former flame of lurking near her family's home in Huntington Beach, California, on multiple occasions, describing one incident in June when her brother and his two friends saw him in the alley outside of her bedroom window at 2 a.m.
Underwood, 28, is a former NFL player whose star turn in the reality TV dating show premiered in January 2019. While he didn't end his season engaged to Randolph, it was clear to fans that there was a spark there — and at the end of the finale, they revealed they were in a relationship.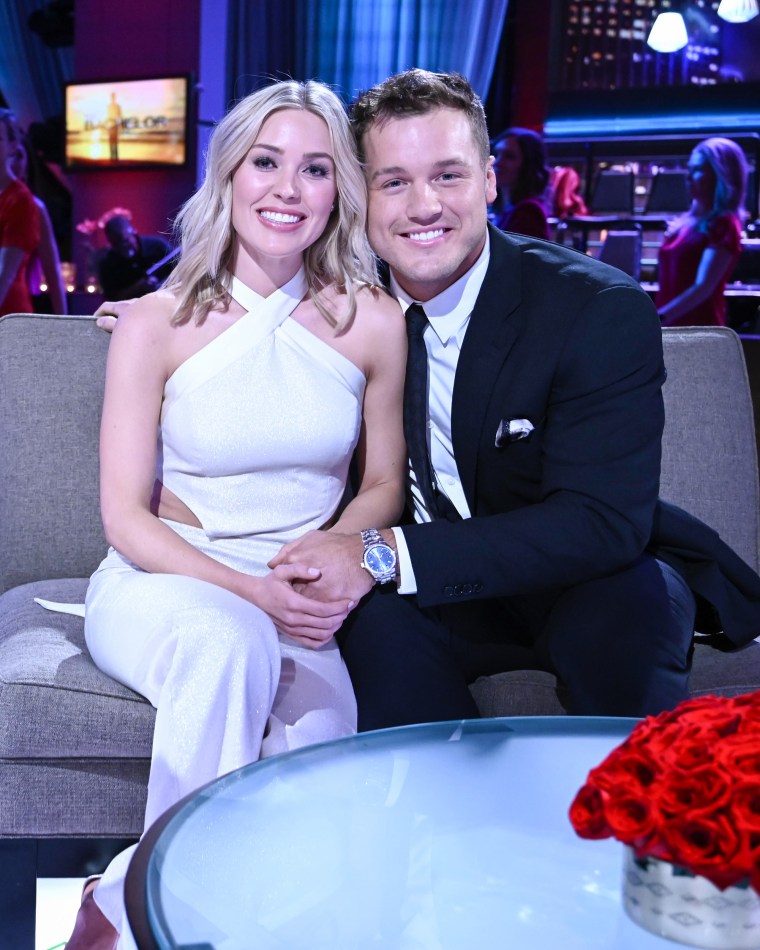 The couple announced their breakup in May 2020.
"Sometimes people are just meant to be friends — and that's okay," Underwood wrote on Instagram at the time.
Underwood declined to comment on the allegations when reached by TODAY, nor has he spoken publicly about them.
Randolph's team has not yet responded to TODAY's request for comment.
A court hearing is scheduled for Oct. 6 in Los Angeles.