/ Source: The Associated Press
In this week's new CD offerings Cassandra Wilson breaks genre boundaries, Sting gets spirtual on 'Sacred Love,' Belle & Sebastian explore orchestrated pop music and Deep Purple release their best album since 1984's 'Perfect Strangers.'
"Glamoured, " Cassandra Wilson
Cassandra Wilson prefers not to sing standards, but rather to set her own standards that easily cross musical borders. She shuns the jazz singer's traditional accompaniment of piano and horns, choosing to complement her deep, husky voice with a soundscape dominated by guitars and percussion.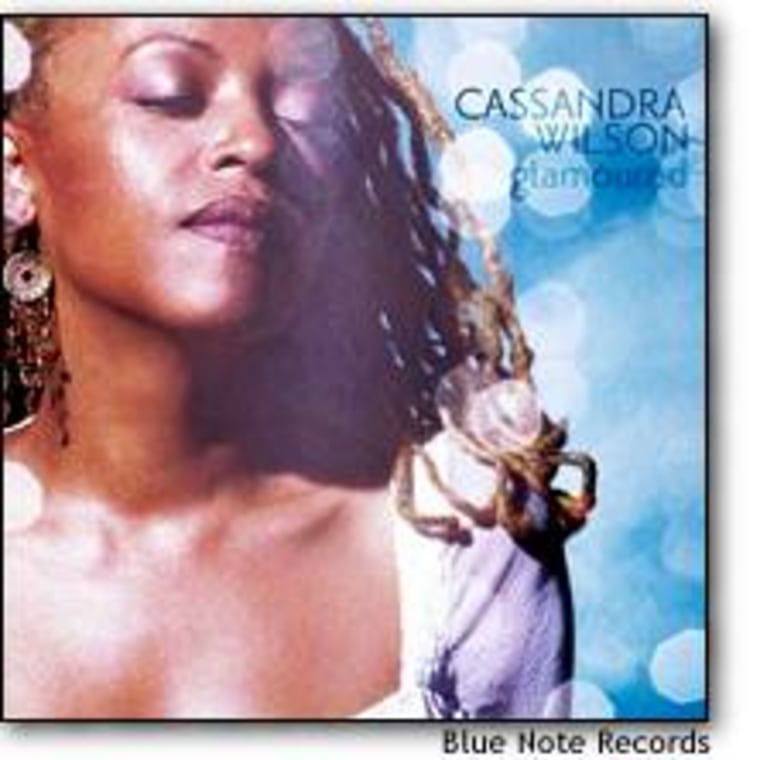 On "Glamoured," Wilson again infuses her jazz feeling into a variety of genres: country (a yearning version of Willie Nelson's "Crazy"); rock (Sting's "Fragile," filtered through a Brazilian prism); soul (the ballad "If Loving You Is Wrong"); folk-rock (Bob Dylan's "Lay, Lady, Lay," laid atop a loping bass and percussive groove); and blues (a funky, rollicking romp through Muddy Waters' "Honey Bee").
Half of the 12 tracks are Wilson originals - four of them co-written by the CD's producer, Italian guitarist Fabrizio Sotti. "I Want More" has allusions to rap as Wilson navigates the rapid-fire lyrics by slipping from singing into speaking, while "Heaven Knows" is a smooth bossa nova. The bluesy "On This Train" evokes a rail journey with a chugging percussive groove and a wailing guitar.
The CD closes with a touching duet with bassist Reginald Veal on "Throw It Away," a song by Abbey Lincoln, one of Wilson's main mentors, with whom she shares an affinity for improvisatory imagination and knowing how to put a story across. (Blue Note)
-Charles J. Gans
"Sacred Love," Sting
With a heavy lean toward trance and trip-hop beats, Sting has crafted in "Sacred Love," a symbolic and nuanced album that focuses on emotion as ritual and love as religion.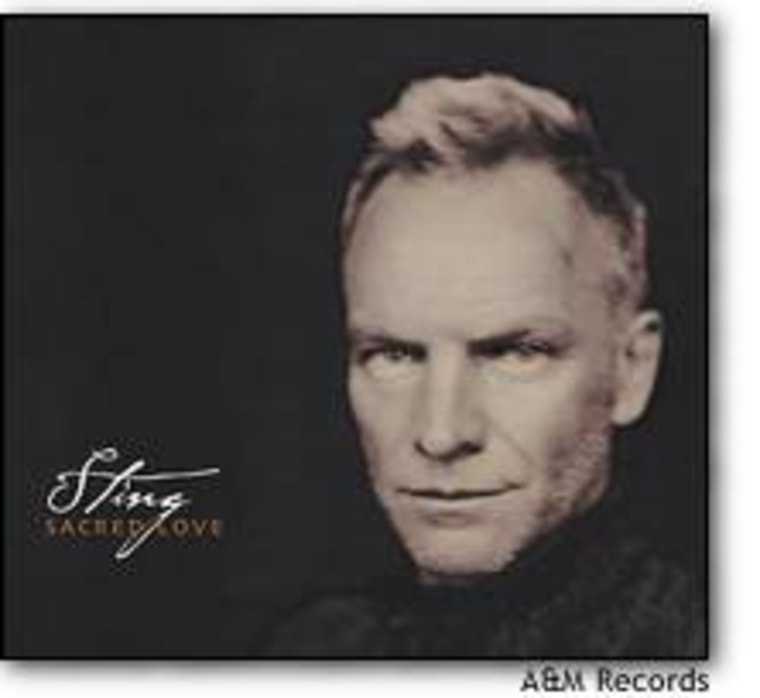 "Whenever I Say Your Name," a duet featuring Mary J. Blige, also plays to the idea of love as religion. A soulful confession between separated lovers, it would function just as easily as a prayer.
Though most of the songs incorporate some element of electronic, "Sacred Love" isn't a completely different sound for Sting, the 10-time Grammy winner whose jazzy vocals and lyrics are rarely what they seem.
"Stolen Car (Take Me Dancing)" is a powerful and coaxing tale of a poor kid stealing a fancy car as if it were another's lover. It's brooding, but listeners have heard its jazzy and dark passion before.
"Sacred Love," Sting's first album in four years, highlights an artistry capable of shifting through genres to remain appealing and relevant. Its symbolism is luscious and compelling. (A&M)
— Ryan Lenz
"Dear Catastrophe Waitress, " Belle & Sebastian
Belle & Sebastian's fifth album, "Dear Catastrophe Waitress," is also the Scottish band's first to explore orchestrated pop arrangements via the intricate production of Trevor Horn. The best songs here, as usual, are the ones lead singer Stuart Murdoch sings, and his Nico-meets-Ray Davies vocals are again the highlight.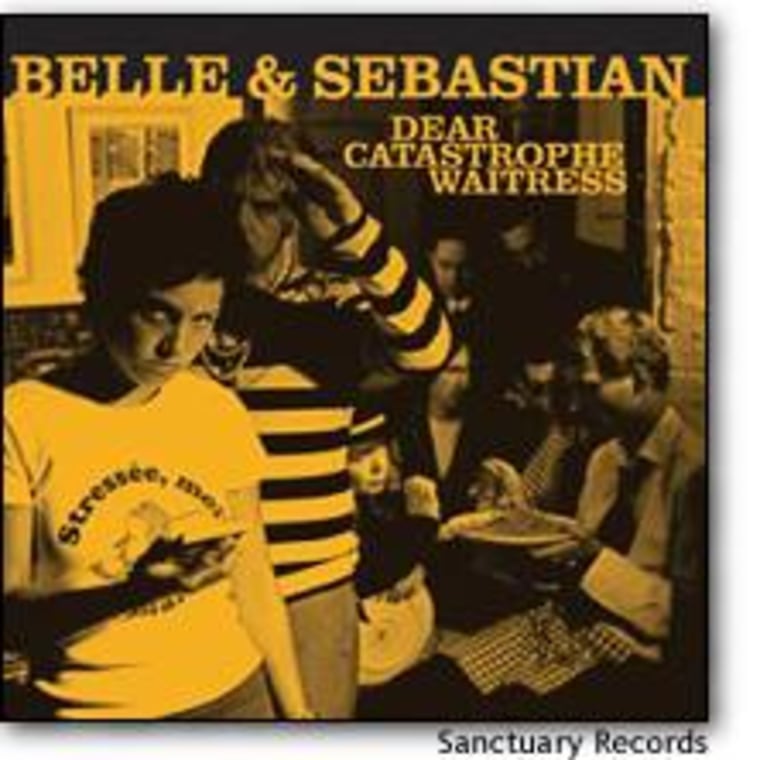 Ending on a high note, the brilliant, epic closer, "Stay Loose," doesn't quite know what it wants to be, playing hopscotch all over the landscape of rock history. "Dear Catastrophe Waitress" isn't as immediately essential as their first three albums, but exceptional nonetheless. (Rough Trade)
-Jake O'Connell
"Bananas," Deep Purple
The metal kings are back with their best album since 1984's "Perfect Strangers," one that blends Deep Purple's power chords and banshee vocals with the memorable melodic hooks that earned the band a place in rock history.
"Bananas" is the third studio album with former Kansas guitarist Steve Morse, who joined the band when Ritchie Blackmore decided to flush his career and dabble in medieval folk ballads in the worst career decision since David Caruso left "NYPD Blue."
The first single, "House of Pain," is a crunchy, catchy nugget, and Morse evokes Blackmore's fluid solos on "Sun Goes Down." Perhaps the best track is "Picture of Innocence," which rails against the right-wing's attempts to impose its vision of morality on society.
Despite 30-plus years of screaming and howling, Ian Gillian is still in fine voice, joining longtime Purple drummer Ian Pace and bassist Roger Glover. Keyboardist Jon Lord is out, replaced by hard rock veteran Don Airey, whose work with Rainbow (Blackmore's first solo band) and Ozzy Osbourne is legendary in its own right. (Sanctuary)
-Wayne Parry
"Silver or Lead," Ursula Rucker
Ursula Rucker begins a song-poem on her second album, "Silver or Lead," with an invitation: "Please, come sit down, I need to set you straight before we go any further."
Said with self-importance and without a whiff of irony, it hints at Rucker's humorless, earnest and often preachy attitude - detracting from the many things she does right.
The Philadelphia-born poet has a beautiful, hypnotic voice and has enlisted fantastic musicians (including The Roots, Jazzanova and Little Louie Vega) to layer varied soundscapes.
Rucker's spoken-word poems include brutal descriptions of social woes ("What a Woman Must Do" and "Return of Innocence Lost"), a devastating post-Sept. 11 political critique ("Release") and probing self-reflection ("Lonely Can Be Sweet").
The detail-packed lyrics contain potential for a truly great album, and Rucker should be credited for tackling touchy issues from a woman's perspective. But her tendency to hammer home lessons for listeners can get tiresome, spreading an unwanted sameness throughout this 10-poem collection. (Studio K7)
-Ryan Pearson
"Reflections," Paul Van Dyk
German trance master Paul van Dyk pumps out another quality release with "Reflections," 13 well-produced tracks that should stand the test of time in the rapid-change world of dance music.
Any notion that van Dyk is an ethereal sound softie is nicely dismissed with tracks such as "Reflections" and the slower, breakbeat-laced "Never Forget," which sounds for a moment like an old Art of Noise ditty with reverb.
There's a signature smoothness to van Dyk's dance music creations, a rounded feel to the soaring orchestral sections that dovetails well with the thumping bass lines.
Van Dyk's globe-trotting DJ-ways are evident throughout the album. His music has endeared him to huge audiences, and he plays well with other musical styles.
This is apparent on the best track, "Time of Our Lives," written and recorded with British rock band Vega 4. "There's a time for mixed believing, There's a time to understand," Vega's frontman John McDaid sings wonderfully.
Paul van Dyk's time at the top of the dance music heap is now, and "Reflections" proves it. (Mute)
-Ron Harris
"The Dixie Hummingbirds: Diamond Jubilation," The Dixie Hummingbirds
"Diamond Jubilation" isn't the raucous, star-studded celebratory album that the Dixie Hummingbirds' 70th-anniversary album, "Music in the Air," was.
This 75th-anniversary album from the gospel quartet is more personal, trading heavy drums and bass and pop influences for soulful handclaps and footstomps. The album features "get happy" call-and-response songs, Cajun influences and some fantastically muddy gospel-blues tunes courtesy of Larry Campbell's resonator guitar.
"Diamond Jubilation" showcases traditional and original songs, such as Ira Tucker's vibrant "Rasslin' Jacob," Bob Dylan's previously unreleased "City of Gold" and "I Bid You Goodnight," made famous as a Grateful Dead concert-closer. Tucker masterfully anchors the vocals with his raspy, dignified tenor. A Hummingbird since 1938, he's the only member with ties to the group's early years.
"Diamond Jubilation" is another powerful notch on the Bible belt of these "Iron Men of Gospel." (Rounder)
-Aimee Maude Sims
"Oculus Infernum," Van Helsing's Curse
Oh, if only Tipper Gore had heard THIS back in 1985! The wife of then-Sen. Al Gore squared off against Twisted Sister lead singer Dee Snider in a much-publicized Senate hearing over whether rock records needed to carry warning labels for objectionable content.
At the time, Twisted Sister's records offered nothing worse than some mild adolescent rebellion, a la "We're Not Gonna Take It." Now, however, Snider is back with a solo project, as Van Helsing's Curse, intended as a Halloween offering.
"Oculus Infernum," Latin for "Eye of Hell," is an instrumental tale of a struggle between an evil entity that destroys a village and a child out to avenge the dead. It draws on some scary Satanic-themed music, including a reworking of "Tubular Bells" from "The Exorcist" soundtrack that appears here as "Tubular Hell" and Black Sabbath's "Black Sabbath," about a terrified man confronting the devil.
Winding in and out of the tracks are eerie Latin choir chants, and Snider narrates the tale. Ultimately, it's all in good fun on an album destined to be the soundtrack for countless Halloween parties. But somewhere in Tennessee, you can almost hear the almost-first lady screaming, "I TOLD you so!" (Koch)
-Wayne Parry