One year into her marriage to TODAY anchor Carson Daly, and Siri Daly clearly still feels like a newlywed.
How do we know? Because she posted a sweet, smoochy photo of herself with Carson raising a Champagne toast from their Dec. 23, 2015 wedding.
RELATED: Carson Daly and Siri Pinter share beautiful family photos from their wedding day
The couple has three children: Jackson, 9, Etta, 4, and London, 2. Carson met Siri when she was working as a writer's assistant on his former show "Last Call with Carson Daly."
"She would walk into our meetings and I would look at the other dudes in the room, like, 'Do you see what I see?'" Daly told People magazine in 2014. "It was undeniable."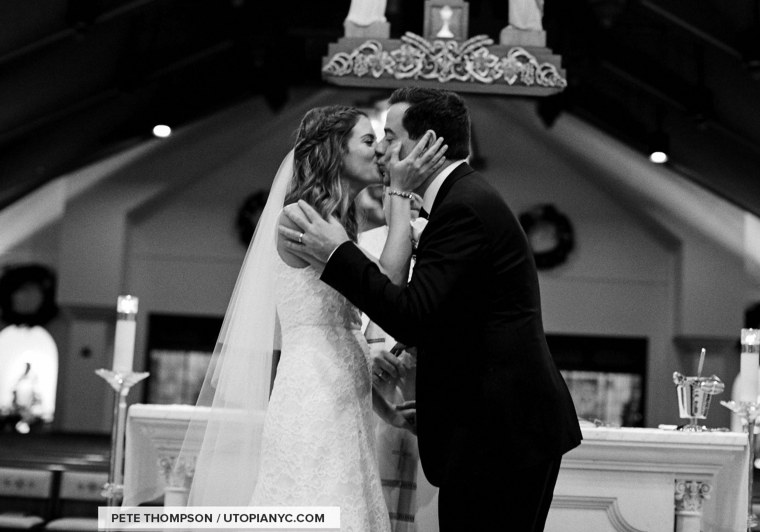 RELATED: Carson Daly and Siri Pinter's wedding: The J. Crew dress, shoes and more stylish details
These days they also come in close contact at work, as she appears on TODAY as a frequent food contributor.
Congratulations to this adorable twosome! Happy holidays and happy anniversary!
Follow Randee Dawn on Twitter.