It's time to say goodbye to 2015 and say hello to 2016, and we know a couple of guys ready to help you out with those greetings.
Carson Daly and Andy Cohen will ring in the new year in Times Square Thursday night, and they're planning one wild party.
"I'm taking my shirt off at midnight," Andy announced on TODAY.
"What about your pants?" Carson asked. "You promised!"
OK, maybe it won't be quite THAT wild. But there won't be any shortage of fun.
"I've been doing this for almost 20 years in Times Square," Carson said of the annual festivities. "[At one time] it was a really serious broadcasting night, where you'd give all the information. Over the years, that has given way to just doing what everyone else at home is doing — that's just having fun."
(And drinking booze!)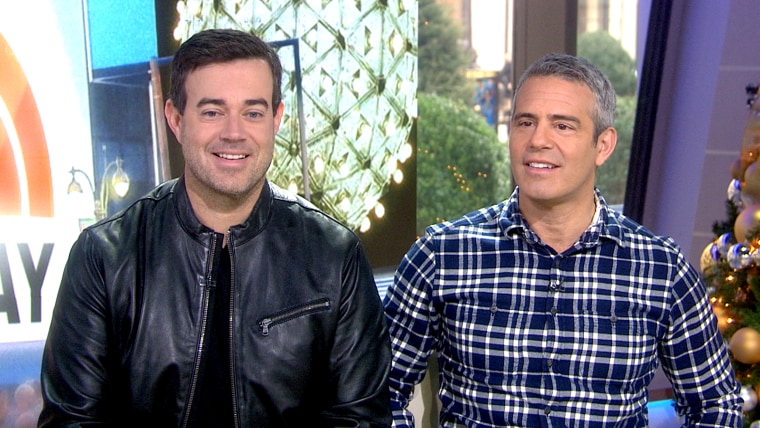 Andy will kick off the night live at 10 p.m. ET with "New Year's Eve Game Night," in which he and celebrity pals — including John Stamos and Whitney Cummings — play it for laughs before joining Carson for the main event at 11.
That's when, according to Carson, they'll "sit by a fake fire and start drinking real alcohol."
Tune in to NBC for the countdown to 2016!
Follow Ree Hines on Twitter.