It was a big night for country superstar Carrie Underwood.
At Wednesday's 2016 CMT Music Awards, the singer took home three of of the four awards she was nominated for. And while the wins were well deserved, the night's highlight was Underwood's special performance of her new song, "Church Bells."
There was midsong costume changes (yes, jumpsuits AND A CAPE were involved), gospel choirs and full-on vocal supremacy.
The "American Idol" alum brought down the house, singing alongside a choir of more than 20 people. Her super-chic, sheer Gemy Maalouf jumpsuit wowed during the smokey performance, earning Underwood a 10 out of 10 in our books.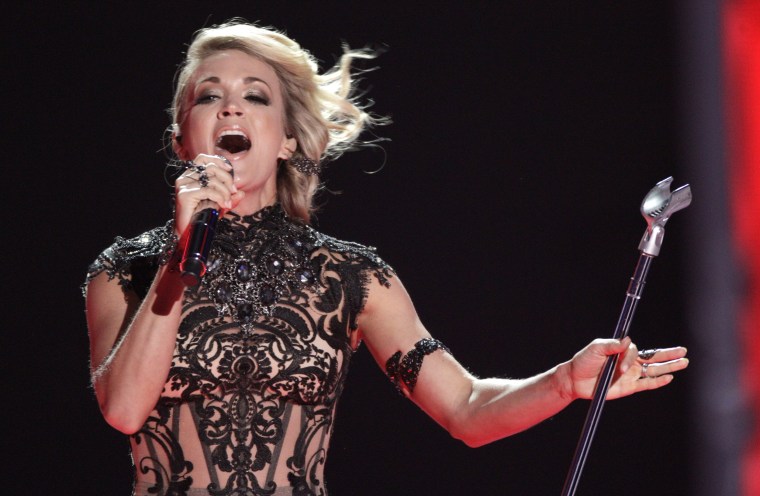 RELATED: Carrie Underwood, Nicole Kidman among best-dressed stars at CMT Music Awards
Underwood showed just how diverse her wardrobe was with three costume changes throughout the night.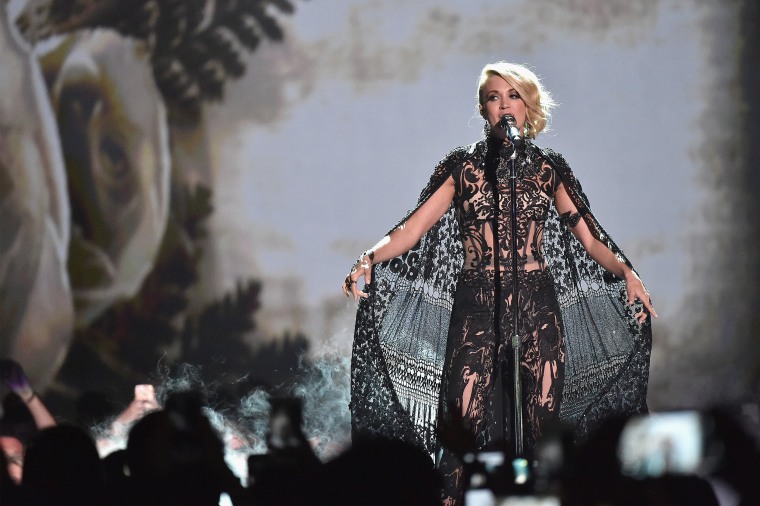 On the red carpet, she dazzled in a flowy, Mikael D gown, and debuted her new short 'do.
RELATED: Grammys 2016: Carrie Underwood says her greatest accomplishment is 'being a mom'
She told Elle in March, "Cutting my hair was a 'mom' move... I could spend half an hour to blow it dry and have it be super long, or I could spend that time playing with my son, and I'd much rather do the latter."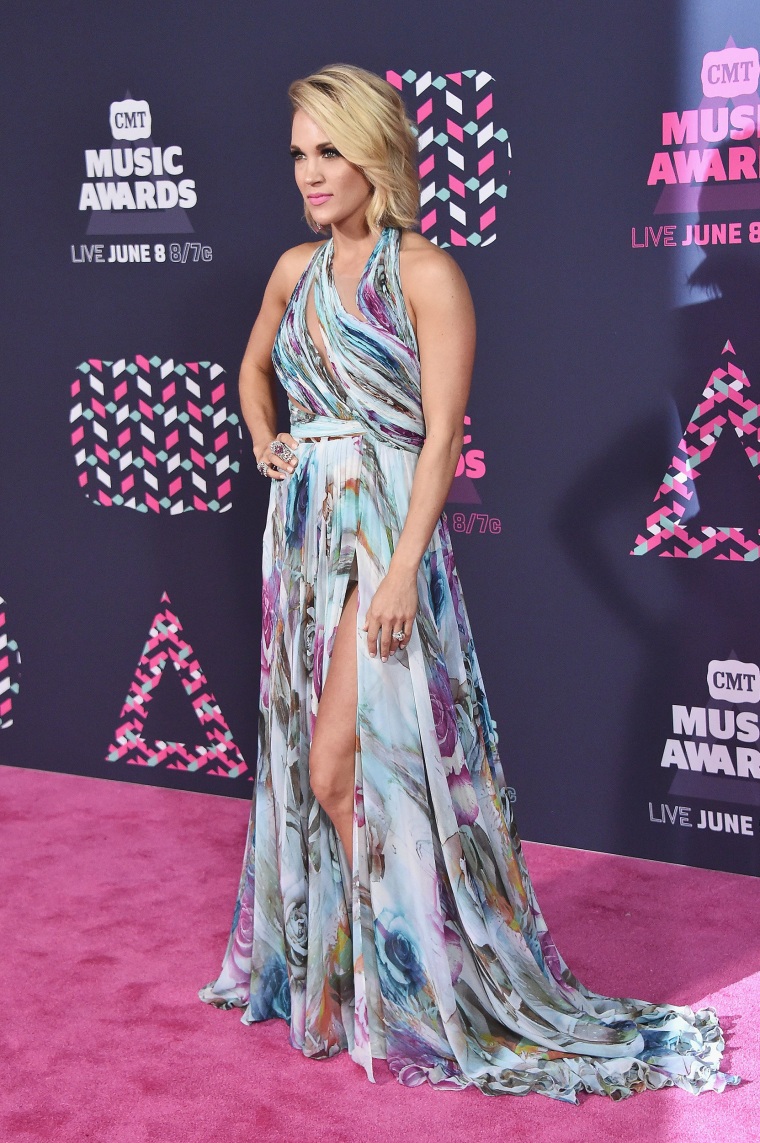 She won Performance of the Year and Female Video of the Year for "Smoke Break."
Though the 33-year-old didn't nab Video of the Year, she's won the award six times in the past, more than any other artist. In total she's earned a record-setting 16 CMT Awards.
RELATED: 'Storyteller' Carrie Underwood starts a new chapter on TODAY plaza
She accepted in a beautifully beaded short dress, which tastefully showed off the singer's oh-so-toned legs.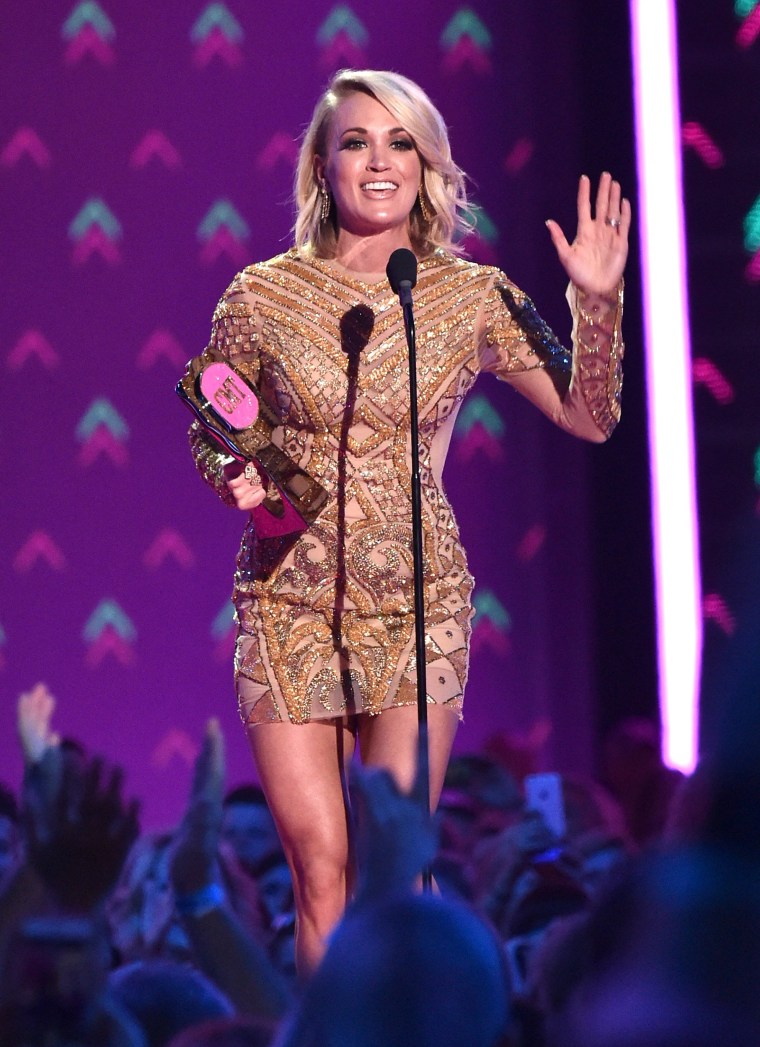 "I want to thank you guys for coming out and supporting country music on tour. We've spent the first part of the year on the road and it's just been so wonderful to see so many people come out," Underwood gushed.
She was eager to share the win with fans on Instagram as well.
"I know I speak for everybody out there," she continued. "All of us artists who say you guys are the reason that we get to do what we get to do. Thank you so much for coming out and supporting us in concert. God bless you guys."
Underwood told TODAY's Lilliana Vazquez she planned to celebrate in a way we can all get behind: a low-key night at home with a glass of wine and "The Bachelorette." Congratulations, Carrie!