Fans of the Nashville Predators had a reason to cheer before their team even hit the ice at Monday night's NHL playoff game.
Country superstar Carrie Underwood, who also happens to be wife of Predators captain Mike Fisher, showed up to support the team and wow the crowd with a powerful — and completely unexpected — rendition of the national anthem.
The NHL shared the performance on Twitter with the apt caption, "Surprise!"
RELATED: Carrie Underwood shares sweet photo of son, husband at Predators game
But attendees weren't simply surprised by Underwood's performance of "The Star-Spangled Banner." They were also so pleased that they stayed on their feet after the song to give her a standing ovation.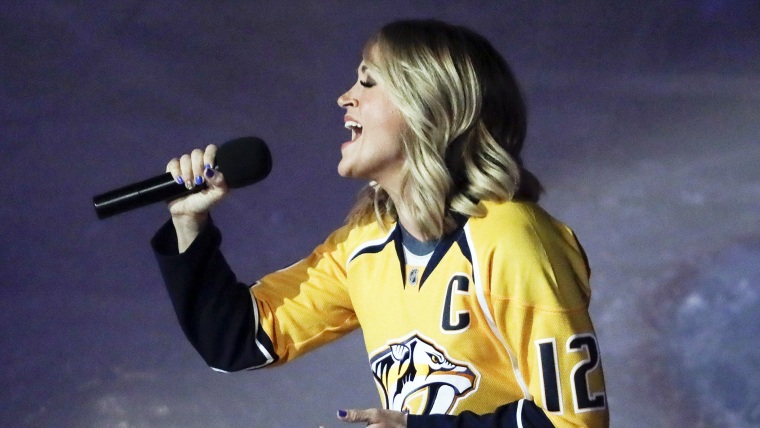 And she gave them an extra treat, too!
After the anthem, the seven-time Grammy winner took part in another game tradition by twirling the team's towel moments before the Predators faced off against the Chicago Blackhawks.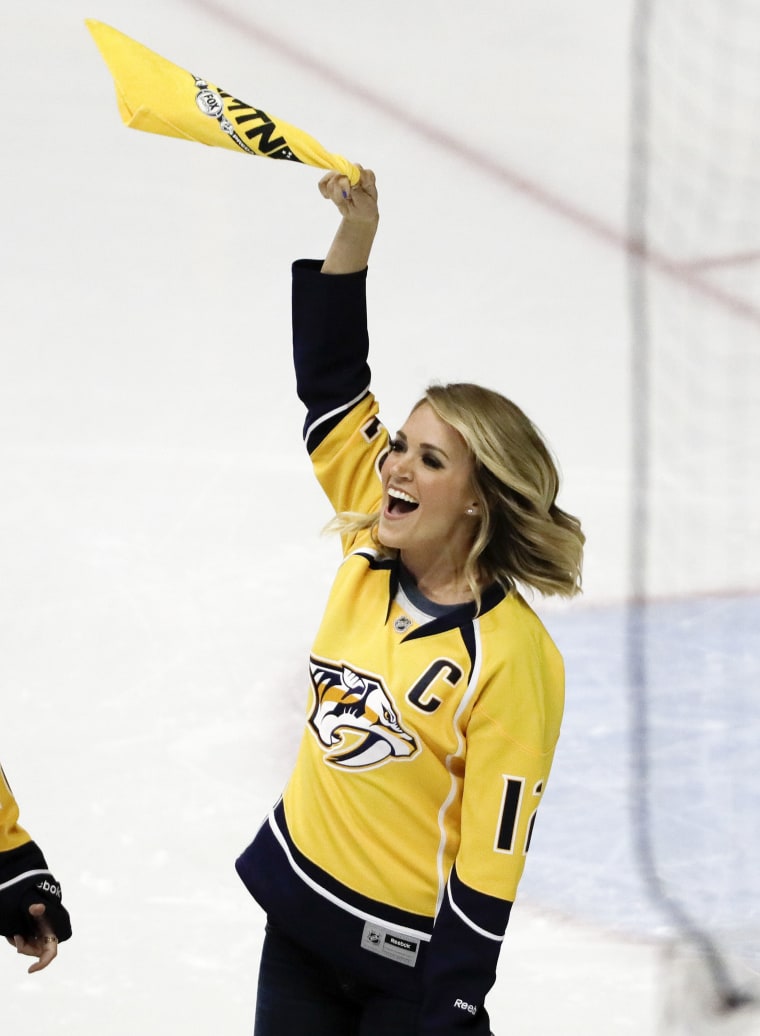 Underwood's team spirit was on full display throughout the night — from her very own No. 12 "Fisher" jersey to her blue and gold mani-pedi combo, there was no doubt about her "#predspride."
And while it's impossible to say whether or not the 34-year-old brought the Predators good luck at the Bridgestone Arena, it is important to note that they nabbed a 3-2 overtime victory.