Carrie Underwood's hockey-playing hubby Mike Fisher celebrated the star's birthday with a bit of a social media tease!
The NHL player shared a throwback photo of Underwood to celebrate her 35th birthday. And from the looks of it, the post was certainly was meant to poke a little fun!
In the shot, taken in 2005 when Underwood won "American Idol," the singer's rocking blonde curls, teased with lots of hairspray.
Fisher captioned the photo with a funny message, recognizing his "incredible wife" for her "killer hair." After poking some fun, he followed up with a cute birthday message: "All kidding aside, you're a blessing to Izzy and I every day!"
Underwood took the joke in good nature, replying to Fisher's post with, "You just can't let some things go, can ya'? Hey, you marry a girl from the South, you get a lifetime subscription to Elnett," she wrote, referring to L'Oréal's ultra-powerful hairspray.
The singer has certainly used some hairspray before to help her pull off dozens of gorgeous looks.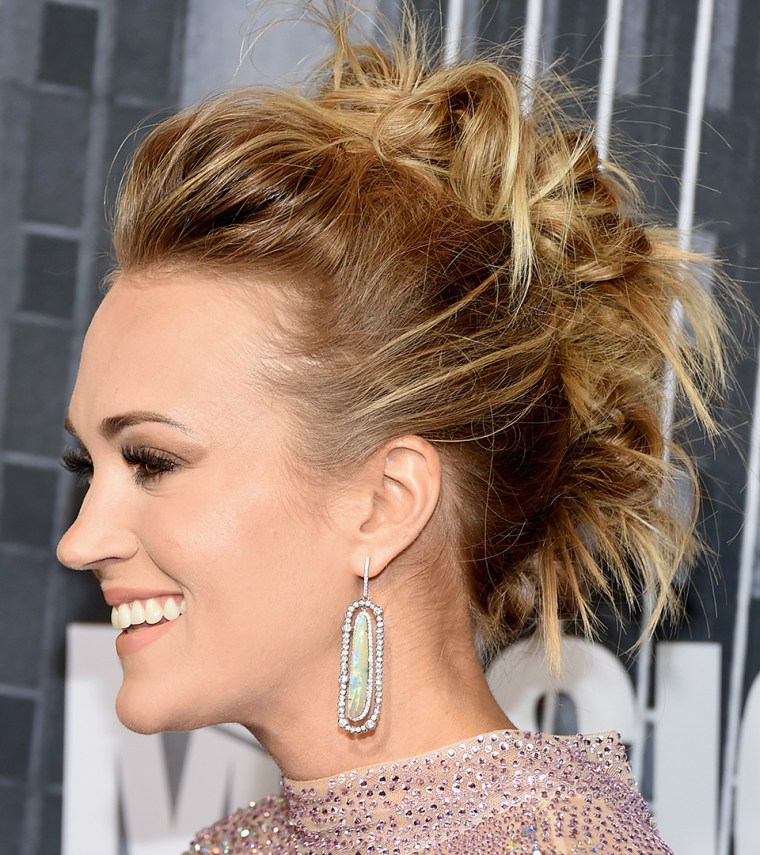 The country star married Fisher in 2010 at Georgia's Ritz-Carlton Reynolds Plantation, after getting engaged in December 2009. They have a son together, Isaiah Michael, now 3.
So far, 2018 has been full of ups and downs for the family: the "Blown Away" singer had a severe fall outside of her home in November 2017 and spent the early part of this year recovering from a broken wrist and 50 stitches to her face — but was back in the gym with Fisher and "Izzy" last month.
Meanwhile, at the end of January, Fisher announced his plans to return to the NHL after a short retirement from the sport.
We hope you had a happy birthday Carrie, your hair has always looked great.