She may be one of country music's biggest superstars, but Carrie Underwood is still a humble small-town girl, according to her husband Mike Fisher.
The professional hockey player, 38, took to Instagram to celebrate 35-year-old Underwood's induction into the Oklahoma Hall of Fame.
Next to a photo of Underwood accepting the award at the ceremony on November 15, Fisher wrote a sweet note beaming with pride.
"God has given you one of the best voices, crazy work ethic and platform you've never taken for granted," he said. "You've remained humble in all the success and never craved the attention or fame one bit."
Underwood, who was born in Checotah, Oklahoma, accepted the honor this year alongside other famous Oklahoma natives including 'Pioneer Woman' Ree Drummond.
She replied to her husband's praise in the comments with a sweet note of her own: "Awww…thanks, baby! If they'd have given a medal for 'Hottest Date,' I would've gotten that fo' sho'!!!"
This sweet moment comes on the heels of Underwood's appearance at the CMA Awards November 14 where she revealed she and Fisher expecting a baby boy.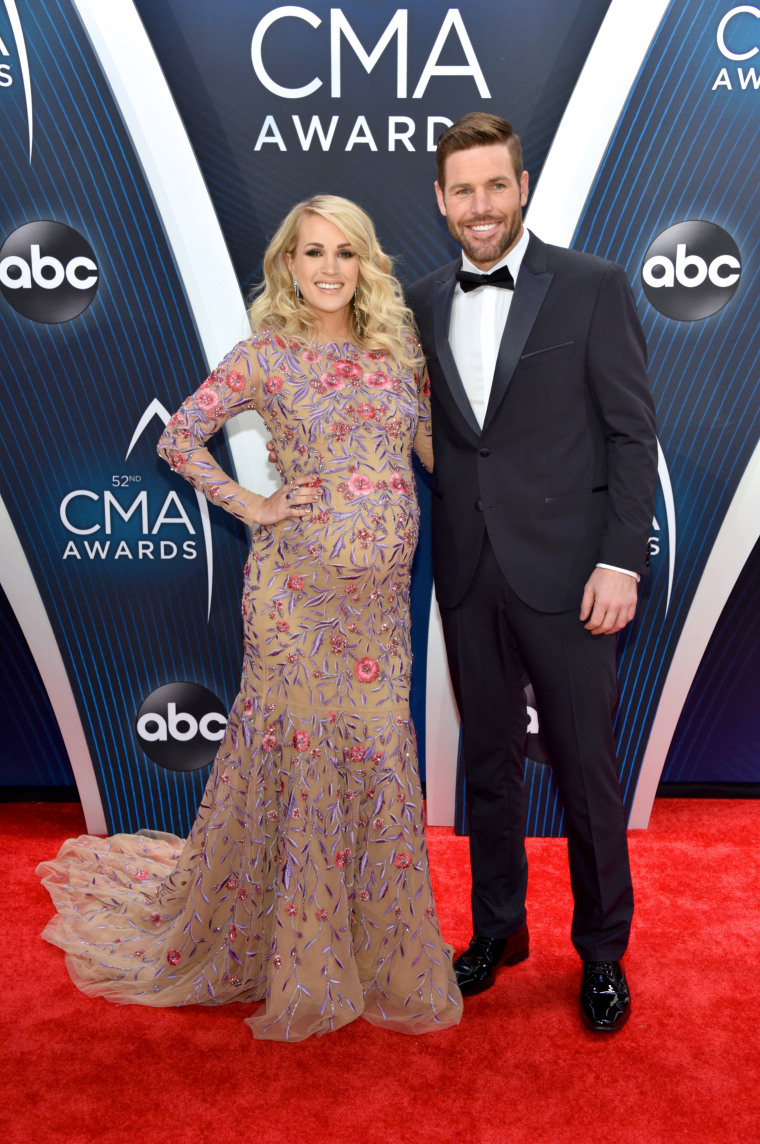 The two are parents to three-year-old Isaiah, who is already preparing to be a big brother. "He'll be really sweet and he'll like, talk to my belly and kiss my belly," Underwood told Jimmy Fallon during an appearance on The Tonight Show in September. "He's the sweetest little boy."
And Underwood has been preparing in her own way, too. In October, she showed off how she had perfected her "soccer mom" look in a funny post on Instagram.
Married eight years, Underwood and Fisher's love and support for each other is evident through their adorable social media posts.
Underwood has shown her love for Fisher numerous times as well. From sweet anniversary messages to supporting him through career milestones, she's had his back.
They truly are #couplegoals.