Back in November, Carrie Underwood revealed that a fall from the steps outside of her home left her with a broken wrist, as well as "some cuts and abrasions."
But now, the country music superstar is opening up about that accident and sharing new details about the extent of it.
On New Year's Day, Underwood penned a letter for members of her fan club and explained that, while she's still undergoing physical therapy for her wrist, that's only part of her recovery.
"There is also another part of the story that I haven't been ready to talk about, since I have still been living it and there has been much uncertainty as to how things will end up," she wrote. "It's crazy how a freak random accident can change your life."
That change to her life, she noted, includes a change in her appearance. The note was detailed by fans on Twitter as well as the website Taste of Country.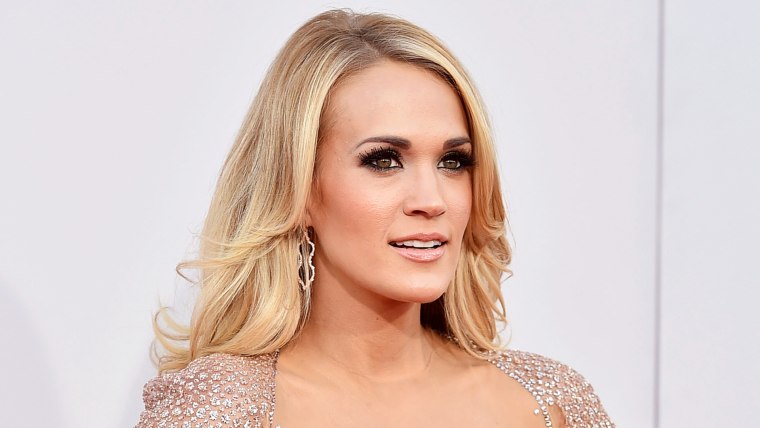 "In addition to breaking my wrist, I somehow managed to injure my face as well," the 34-year-old continued. "I'll spare you the gruesome details, but when I came out of surgery the night of my fall, the doctor told (husband) Mike (Fisher) that he had put between 40-50 stitches in. Now, here we are 7 weeks later and, even though I've had the best people helping me, I'm still healing and not quite looking the same."
But Underwood's outlook on life remains much the same.
"I honestly don't know how things are going to end up but I do know this: I am grateful," she wrote. "I am grateful that it wasn't much, much, worse. And I am grateful for the people in my life that have been there every step of the way. I've still got a ways to go in the recovery process, but it's encouraging to see every day be a little better than the last.
Before the fall, the singer-songwriter was known to frequently share selfies on social media, but the only recent selfie she's shared also featured a scarf from her fashion line, which obscured everything below her eyes.
However, fans will see more of again in time.
"When I am ready to get in front of a camera, I want you all to understand why I might look a bit different," she added. "I'm hoping that, by then, the differences are minimal, but, again, I just don't know how it's all going to end up."
But make no mistake, Underwood isn't letting any of this keep her down for long. She's heading back to the studio next week, and added, "I'm determined to make 2018 amazing."