Carrie Underwood isn't about to let a little ol' tornado scare her.
The Oklahoma-born country music superstar woke up Wednesday morning to the ravages of a severe storm in her Nashville neighborhood, and took to Twitter to shrug the whole thing off.
"Woke up to tornado sirens and hail...our chimney is currently in our driveway...tree limbs everywhere...feels like home," wrote the singer, who proudly added the hashtag "#okie."
FOX 17 News in Nashville reports that the storm's 100 mph winds caused damage to trees and power lines — and, indeed, a possible tornado may have touched down.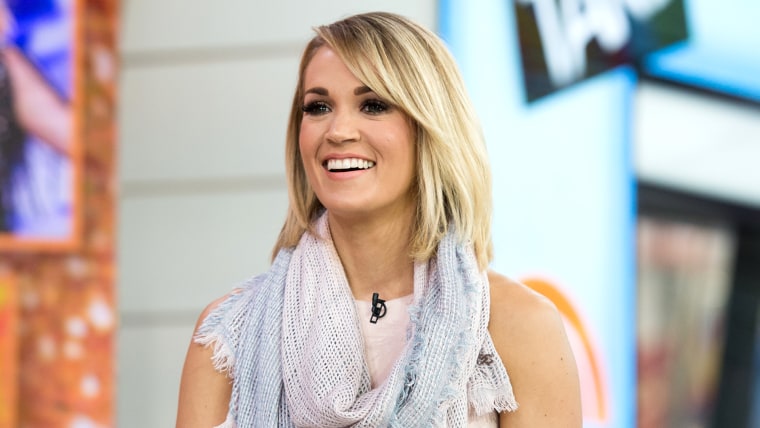 But twisters are nothing new to Underwood, who spent the first two decades of her life in Oklahoma, where tornadoes are a dime a dozen. The state lies in an area along the Great Plains nicknamed Tornado Alley.
In fact, 33-year-old Underwood wrote about a tornado on her 2011 hit single "Blown Away," which finds the song's narrator wishing for a metaphorical twister to come and wipe away painful childhood memories.
RELATED: Carrie Underwood posts sweet birthday tribute to son: 'Where did 2 years go?'
Even if it was no big deal to Underwood, fans are relieved to hear that she, her husband, Nashville Predators hockey pro Mike Fisher, 36, and their son Isaiah, who turned 2 on Tuesday, weren't harmed in Tuesday night's storm.
Stay safe, gang!