Carrie Underwood delivered an emotional performance Wednesday, paying tribute at the Country Music Association Awards to industry artists who died in the past year.
The singer sang the traditional hymn "Softly and Tenderly" to honor numerous country music performers, including Glen Campbell, Troy Gentry and Don Williams, while an "in memoriam" video payed homage to them on a large screen behind her.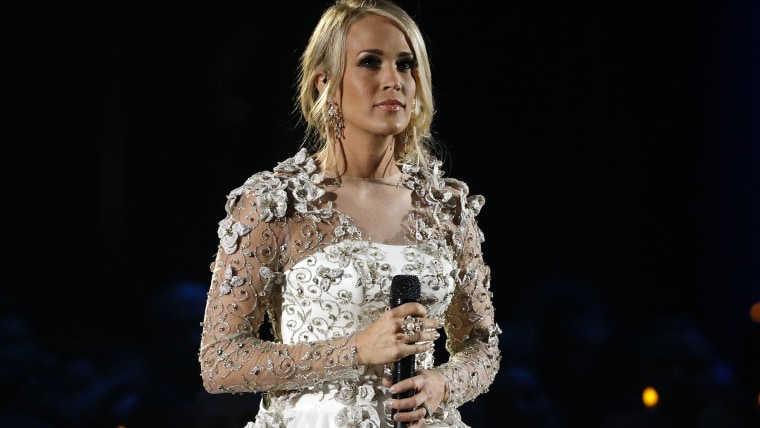 Underwood choked up toward the end of her performance as the screen showed photos of the 58 people who were killed last month when a gunman opened fire at the Route 91 Harvest Festival in Las Vegas.
Underwood co-hosted the CMA Awards with fellow country star Brad Paisley. The pair opened the program with a heartfelt message to the Las Vegas victims, along with those who lost their lives in last weekend's church shooting in the Sutherland Springs, Texas. They also honored victims from hurricanes in Florida, Texas and Puerto Rico.
"The list goes on and on. This has been a year marked by tragedy, impacting countless lives, including so many in our country music family," Underwood said. "So tonight, we're going to do what families do. Come together, pray together, cry together and sing together, too."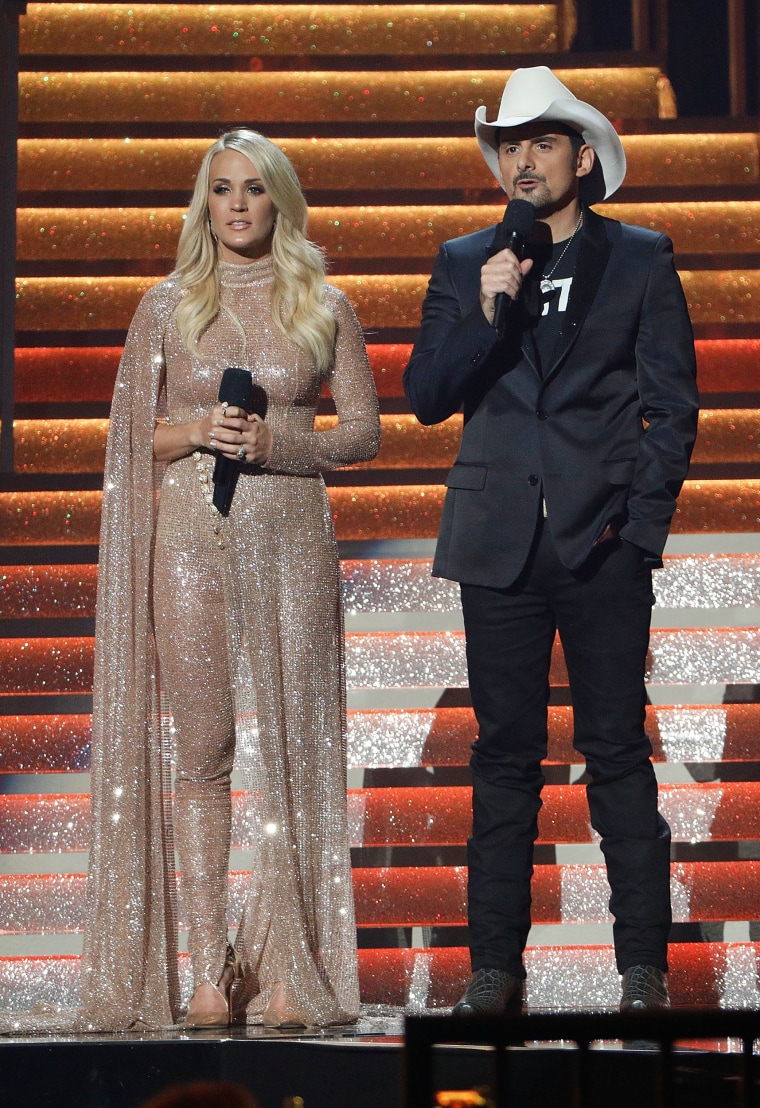 Paisley said the show was dedicated to "all those we've lost and all of those still healing."
"The way we see it, the best way to honor our fans is to play our music, loud and proud," he said. "Our music lifts people up and that's what we're here to do."