Carrie Underwood is back! Nearly six months after a terrifying fall forced her to take a healing hiatus, the singer has returned to the studio and the stage.
And on Thursday, she returned to TODAY and opened up to Hoda Kotb about returning to the spotlight
Fans got their first live look at Underwood's big return when she took the stage at the Academy of Country Music Awards in April with a powerful performance that earned cheers, tears and a standing ovation.
"When you're singing something that is straight from your heart, it's easy to just be in the moment and be connected to it," she explained. "And I never realized how much it translates until after the ACM Awards. It was like, 'Wow, you know, there was something different about that performance.'"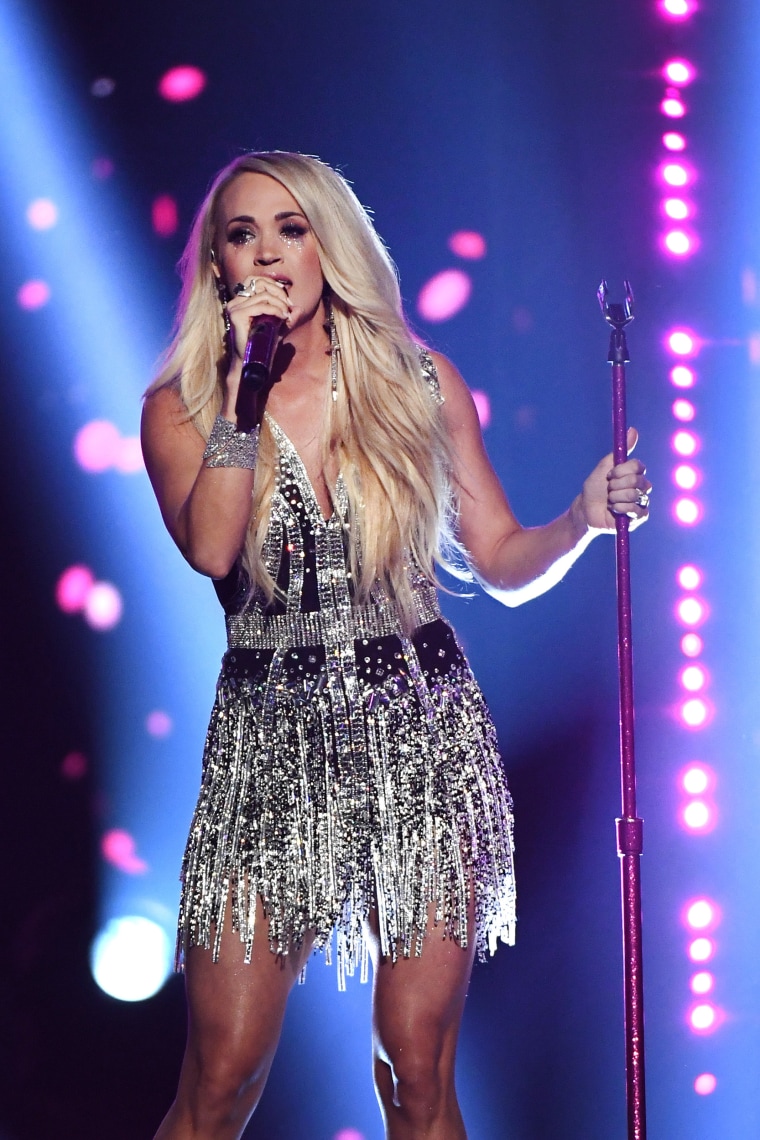 It was something triumphant for the 35-year-old, who just months earlier, didn't know what the future would hold for her.
In November of last year, Underwood suffered a fall that resulted in a broken wrist and an injury to her face that required more than 40 stitches.
"Plain and simple, it was just kind of a freak accident," she recalled. "I just fell. I just tripped taking my dogs out to do their business. So it could have happened to anybody. I say if I'd fallen anywhere else it wouldn't have been a problem, but there was just one little step that I went to catch myself on, and I missed."
It was a frightening moment that left her filled with uncertainty.
"In the beginning, I feel like I didn't know how things were gonna end up," she said. "It just wasn't pretty."
That's hard to imagine for anyone who sees her today, looking as amazing as ever.
"I have a dedicated team of professionals who can spackle and paint and paste," she said with a laugh. "I'm feeling, every day, a little more back to normal."
For the "Cry Pretty" singer that means singing, songwriting and even getting back to the gym with her CALIA by Carrie Underwood fitness wear line — and Hoda joined her there for workout.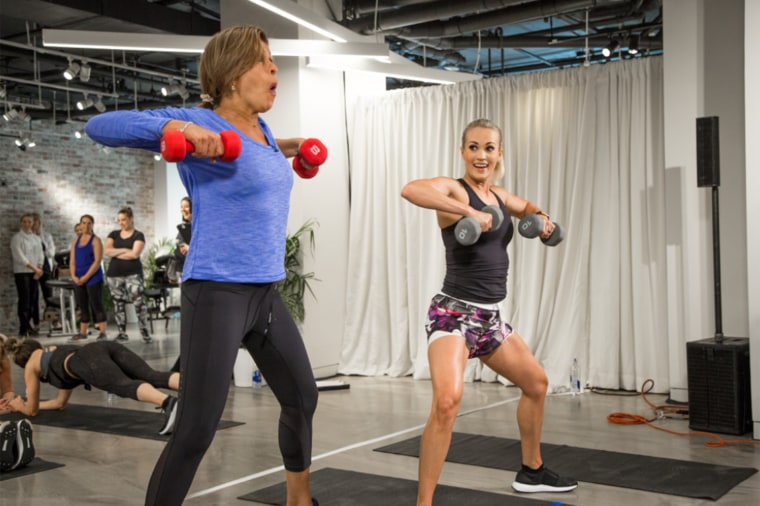 And someone else stopped by, too.
Underwood's mother, Carole, was on hand and ready to feel the burn alongside them. But mostly, she was there to celebrate her daughter as Mother's Day approaches.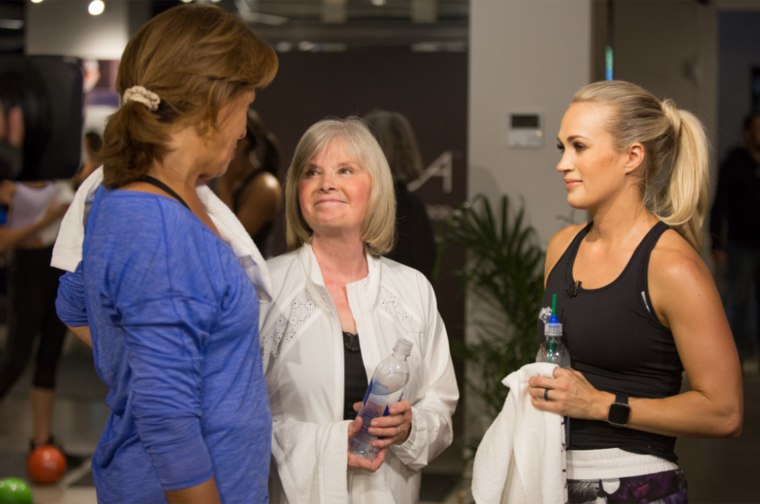 "You know, she's a great mom," Carole said. "She's a great daughter. She's a great person. I just want her to always be that way."
We can't imagine her any other way.