Carrie Underwood may be known as a hockey fan, but the country crooner went deep for the football anthem of the year.
Underwood teamed up with Ludacris to record "The Champion," which will open NBC's broadcast of Super Bowl LII — and also be incorporated into the network's coverage of the Winter Olympics.
The three-minute, 37 second tune, written by Underwood and Ludacris with Brett James and Chris DeStefano, earns its high-profile slot with one of the heaviest, and catchiest, tracks of the "All-American Girl" singer's career. The inspirational chorus behind "The Champion" — featuring the line, "I am invincible, unbreakable, unstoppable, unshakeable" — is as smooth as a spiral off the arm of Patriots QB Tom Brady.
Ludacris lends his rapping chops for a guest verse midway through the song.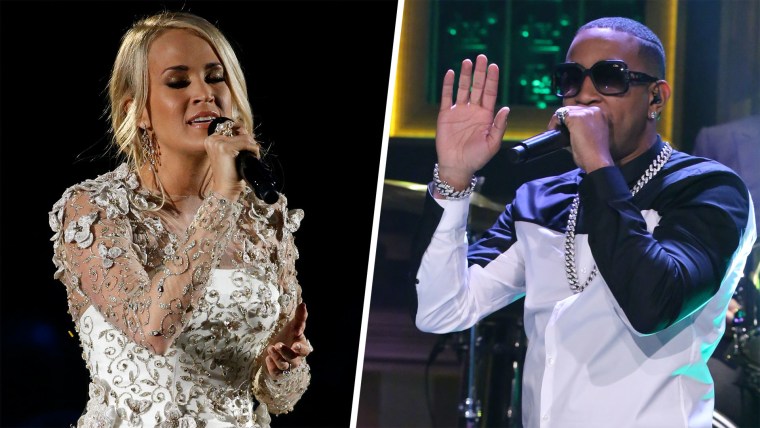 The Super Bowl, which airs on NBC on Feb. 4 starting at 6:30, are fielding an all-star team of musical talent. Pink is slated to sing the National Anthem and Justin Timberlake will quarterback the halftime show.
It's some good news for the 34-year-old "American Idol" alum, back doing what she does best after a horrific fall in November left her with a broken wrist and 40 stitches.
Underwood is, of course, a die-hard fan of the Nashville Predators and a fixture at the hockey team's home games — even after the retirement of her husband, former team captain Mike Fisher.