Though each found success after the singing competition show that catapulted them to fame, both Kelly Clarkson and Carrie Underwood never forget their "American Idol" roots.
The two members of the ever-growing "Idol" family got together at the 2018 Radio Disney Music Awards at the Dolby Theatre in Los Angeles on Friday.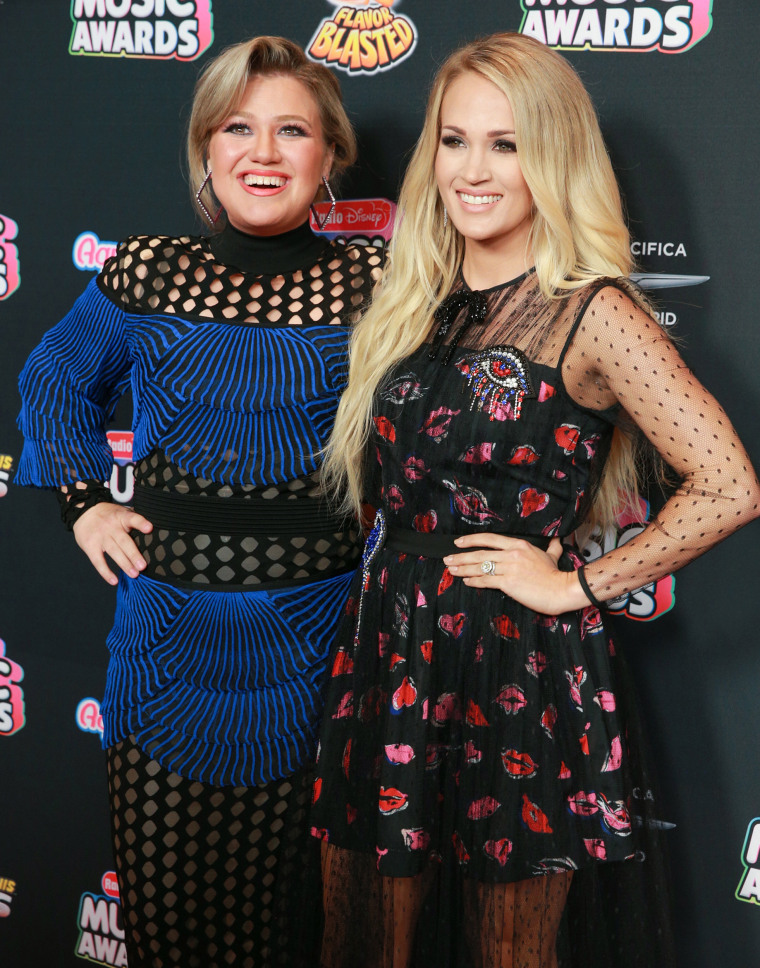 Clarkson, the very first "American Idol" winner, and Underwood, the Season 4 champ, rocked the red carpet arm-in-arm. Both paired romantic looks — such as the tulle and flowers on Underwood's gown and the figure-hugging fit of Clarkson's — with rock star edge.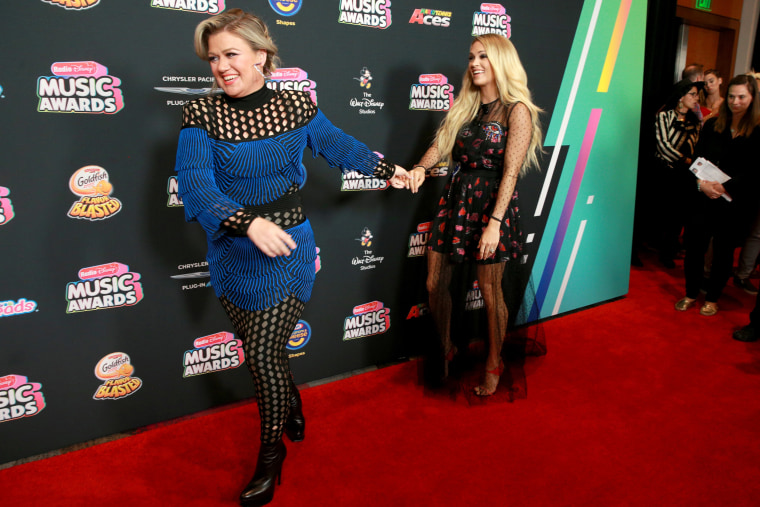 The singers not only stunned with beauty and grace, but they each took home RDMA trophies, too.
The award show, which airs 8 p.m. Saturday on Disney Channel, honored Clarkson as the Icon Award winner, while Underwood received the Hero Award. Radio Disney nominates artists for its annual music awards, but — in a method familiar to both "Idol" alums — fans get to vote their favorite stars to victory.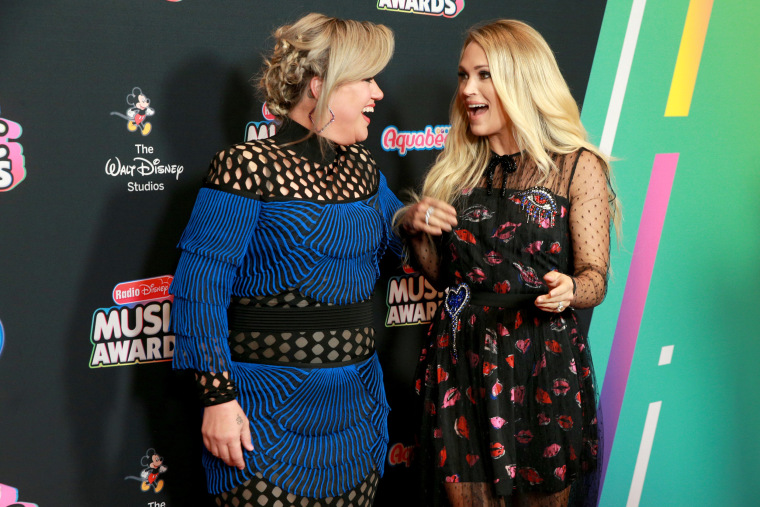 Both "idols" also took the RDMA stage to entertain the celebrity crowd; Clarkson sang a medley of her hits while Underwood performed "The Champion" with Ludacris. Maddie Poppe, the most recent "American Idol" winner, was also among performers.
Clarkson, who rocked the TODAY Plaza earlier this month, and Underwood, who recently released new music from her upcoming "Cry Pretty" album, celebrate mutual success despite the competitive nature of their industry.
A Twitter poll from April pitted the "Idol" winners against each other by asking fans to choose the best "Idol" champion, with only two choices among the 16 title holders: Clarkson or Underwood.
The two stars took the poll as an opportunity to honor both of their equally incredible successes.
"I think we're both winning in life and pretty blessed!" tweeted Clarkson, while Underwood responded: "Whatever, girl, I voted for you!"
Cheers to our favorite "Idol" friendship!