Carrie Underwood has set her sights on some serious goals. Hockey goals, that is!
That's because the Nashville Predators, for which her husband Mike Fisher is both center and captain, are currently battling it out in the Stanley Cup Finals!
And they're doing quite well; as of Monday night, the team was tied 2-2 in the series against the Pittsburgh Penguins.
Perhaps that has something to do with Underwood, who's been the biggest cheerleader of them all, posting pictures and videos on Instagram where she's decked out in Predators buttons, jersey and a hat.
Let's not forget the special mani-pedi!
She's also been making friends with at least one hockey legend: Wayne Gretzky.
We already know the Underwood/Fisher household is full of Predators fans. These days, the toddler attends games to watch daddy play, was there for his dad's 1,000th game, and Underwood even sang the national anthem before a game in April.
But having a shot at winning the Cup is a whole other level of excitement, which might explain why there was no time to do anything about Fisher's 37th birthday on Monday night. As Underwood told NBC during a game intermission yesterday, "I didn't get him anything! I'm terrible."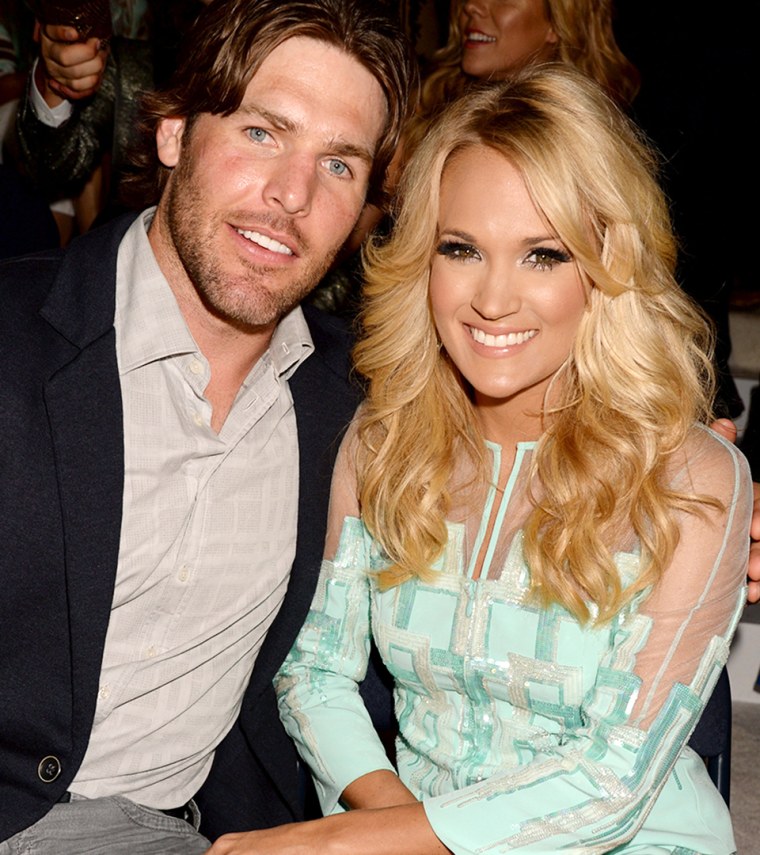 Well, she did at least post this sweet happy birthday picture of Fisher on Instagram:
Priorities, you know! Also, #MarriageGoals!
Follow Randee Dawn on Twitter.