Carrie Underwood is officially back in the spotlight.
The 34-year-old country crooner, who was injured in a nasty fall outside her Nashville home last November, has shared the dramatic new video for her smash hit single "The Champion."
The multiplatinum superstar debuted the powerful song, which also features rapper Ludacris, last month during NBC's broadcast of Super Bowl LII, and it went on to inspire athletes and fans during the network's coverage of the Winter Olympics.
The song's poignant and powerful montage video, directed by Jimmy Lynch, features historic moments and footage highlighting both professional sports stars and everyday champions. It also gives fans behind-the-scenes glimpses of Underwood and Ludacris in the studio.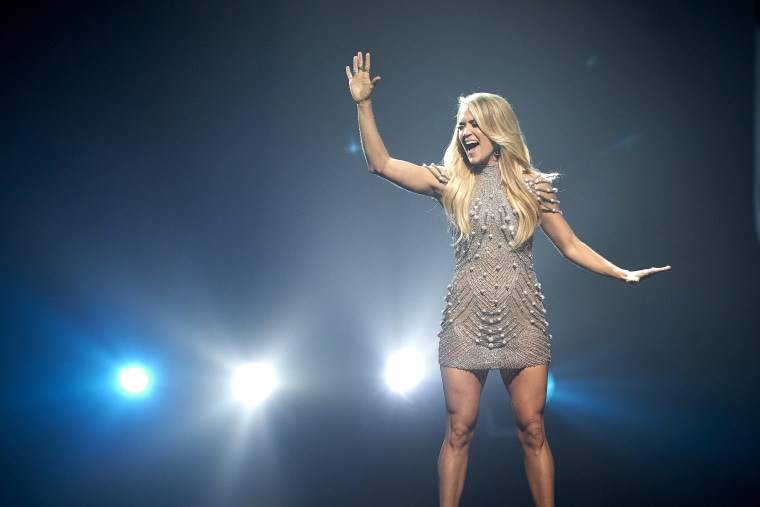 "The Champion," which Underwood co-wrote with Ludacris and songwriters Brett James and Chris DeStefano, has been a gigantic hit all around the globe. It reached the No. 1 spot on iTunes Top Songs chart in 10 countries — including the United States, where it held the top spot throughout its release week and then rose back to the top of the chart for four consecutive days after the Super Bowl LII opening.
Fans have joined in the excitement by sharing their own champion-inspired photos and videos across social media using the hashtag #TheChampion.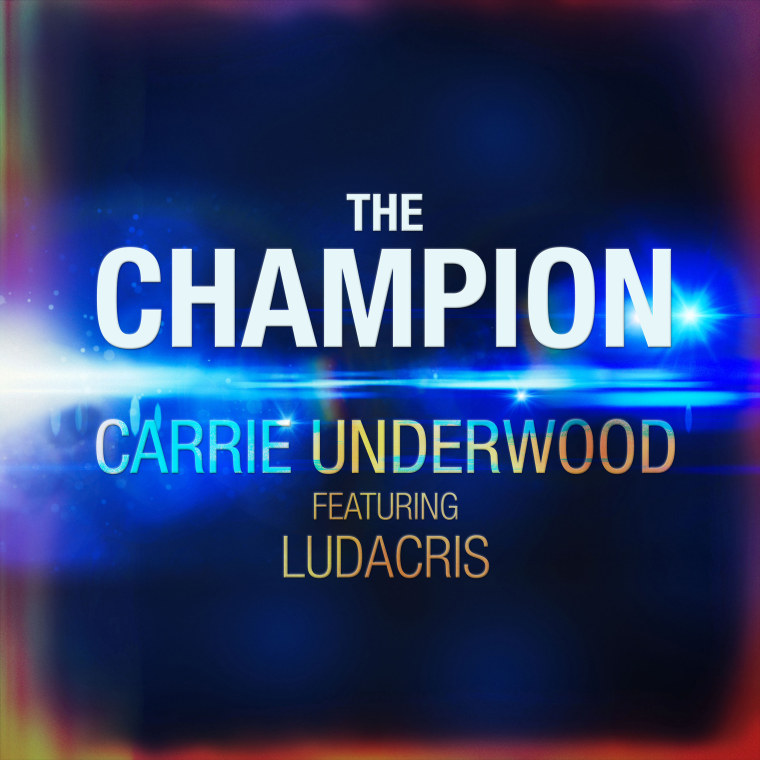 It's a big leap back to the top of the charts for the "American Idol" alum, who broke her wrist and cut her face — requiring more than 40 stitches to suture — after tripping on steps outside her Nashville home three months ago.
While we're thrilled the singer is back with a huge hit single, the good news doesn't stop there: Underwood just garnered her 13th ACM nomination for Female Vocalist of the Year and was also nominated for Vocal Event of the Year for "The Fighter" with Keith Urban. She's currently in the studio working on her next album, which will be released on Capitol Records Nashville.